China Scoffs at Genocide Charges, Calls Human Rights Report 'Waste Paper'
A Chinese official has laughed off accusations of human rights abuses including continuing genocidal policies against Uyghurs in northwestern China, calling a new U.S. State Department report a "a piece of waste paper."
In a progress report on genocide and atrocities prevention sent to Congress on Monday, the Biden administration listed key regions of concern in Africa and Asia, highlighting what the U.S. government has deemed "crimes against humanity" in Xinjiang, where rights groups say mainly Muslim-minority groups such as Uyghurs are subject to mass detention and forced labor.
The State Department has upheld the Trump administration's determination that the Chinese government is continuing to commit "genocide" in the autonomous region, where it says a range of human rights violations include "imprisonment, torture, enforced sterilization, and persecution."
Beijing, which has consistently denied all charges, says it is carrying out a widespread counterterrorism campaign in Xinjiang, where its once predominantly Muslim population is being "de-radicalized."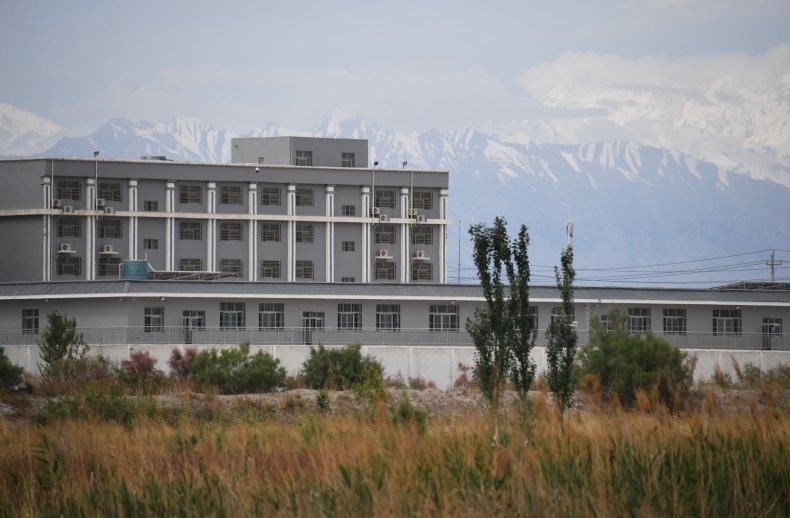 International bodies, including the United Nations High Commissioner for Human Rights Michelle Bachelet, continue to seek access to the region for an independent assessment, but none has materialized so far.
Zhao Lijian, China's Foreign Ministry spokesperson, scoffed at the State Department's new report during a daily press briefing in Beijing on Tuesday.
"I want to tell you a joke," Zhao told reporters. "In its report, the U.S. writes that the current administration will defend and protect human rights around the world. This is absurd and laughable."
"The past and present history of the U.S. government is filled with notorious human rights misdeeds," he said, citing among other the 1921 Tulsa race massacre and the more than 600,000 American lives lost throughout the COVID-19 pandemic.
"Some in the U.S. have fallen ill but still want to take the pulse of others and prescribe them medication," Zhao said, adding: "A report compiled under this sort of absurd logic is a piece of waste paper."
Zhao said the contents of the report sought to "smear" China with charges such as genocide and crimes against humanity—"the biggest lies of the century," he said.
The diplomat, who has been among the most vocal as tensions continue to strain the U.S.-China relationship, said the "image" and "credibility" of the U.S. had "collapsed in the eyes of the Chinese people."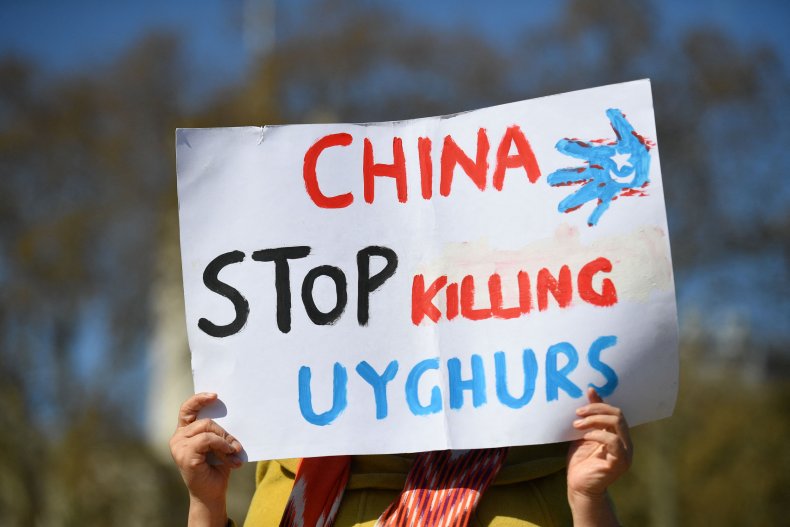 Monday's State Department report described the prevention of atrocities as "a core national security interest and a core moral responsibility."
In Africa, the Biden administration called for an end to killings in South Sudan and Ethiopia, while elsewhere in Asia it remained concerned about developments in Myanmar, where a military coup overthrew the democratically elected National League for Democracy government in February.
As for the continued U.S. response in relation to Xinjiang, the State Department noted both Trump- and Biden-era sanctions against Chinese officials believed to be connected to the alleged human rights abuses.
The former and current administrations have also added Chinese companies to a growing entity list in order to prevent goods produced by forced labor from entering the U.S. market.
Beijing's defense of its policies in Xinjiang have at times jeopardized important relationships with Western governments, including all 27 European Union member states whose diplomats were sanctioned in March.
There are now growing calls for heads of state to coordinate a diplomatic boycott of the 2022 Winter Olympics in Beijing, which will become the first city to have hosted both the Summer and Winter Games.
Last Thursday, a group of U.K. lawmakers called on Prime Minister Boris Johnson's government to support a political, business and fan boycott of next winter's headlining event, which is thought to be among the most important for Chinese President Xi Jinping as he seeks to secure a third term in the autumn of 2022.
On May 18, House Speaker Nancy Pelosi also suggested a diplomatic boycott of the Winter Olympics in response to ongoing rights abuses in China.