China Attack on Taiwan Not Likely in 'Next Couple of Years': U.S. Official
A conflict between China and Taiwan isn't likely in the near term, the Pentagon's top policy official has said, citing the United States' continuing military supremacy and Beijing's lack of readiness.
"My view: I don't see anything that indicates that this thing is imminent in the next couple of years," Colin Kahl, the undersecretary of defense for policy, told the national security-themed Early Bird Brief podcast in an episode released on Monday.
China's president may not have made a decision about whether to undertake the risky campaign, Kahl said. "I see nothing that indicates that Xi Jinping believes his military is ready to do this."
The Pentagon official's view was recorded on January 31, before the Chinese high-altitude balloon saga that occupied minds in Washington, according to Defense News, one of the show's publishers.
It was a different view from that offered by Gen. Mike Minihan, commander of the U.S. Air Force's Air Mobility Command, who said last month in a leaked internal memo: "I hope I am wrong. My gut tells me we will fight in 2025."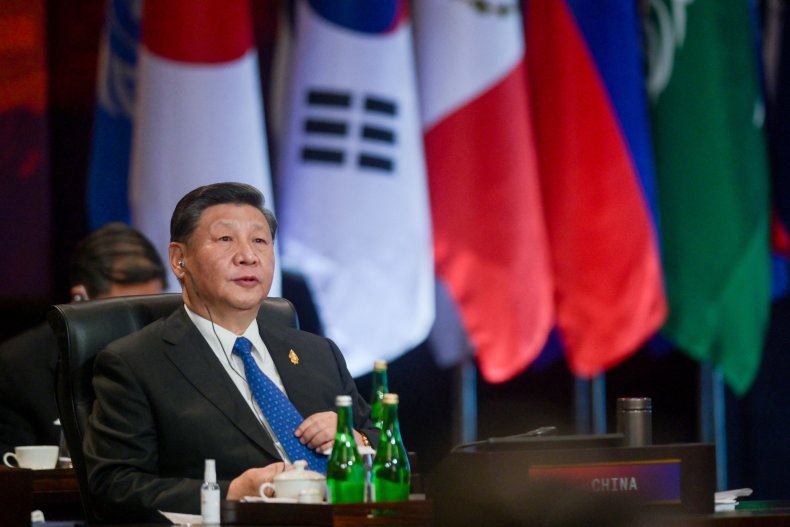 Minihan's comments, which the Department of Defense said didn't represent the official running assessment, were based on the likelihood of Beijing reacting to an unfavorable outcome in Taiwan's presidential election in January 2024, and the possibility of the U.S. being distracted by its own election later that year.
The general's attempt to privately galvanize his staff with a sense of urgency was backed by Republican leaders in Congress.
Beijing has for decades said Taiwan is part of its territory, while Taipei strongly rejects the sovereignty claims. The impasse has led a number of high-profile current and former U.S. officials to predict a flashpoint in the Taiwan Strait by the middle of the decade.
Kahl, who late last year also dismissed the probability of cross-strait conflict in the next few years, said China's military modernization was aimed primarily at countering American capabilities within the first island chain.
"They are investing in capabilities that might at some point enable an amphibious invasion of Taiwan," he said. For the time being, however, U.S. deterrence has been effective at taking the military option off the table.
China hasn't fought a war since the 1970s, and "nobody has fought the type of war" that strategists believe is necessary for Beijing to invade and also occupy Taiwan, Kahl said.
"I think that they understand well that the United States continues to have pretty significant overmatch in a lot of critical domains, and that Xi Jinping would, all else being equal, like to resolve the Taiwan issue without having to resort to force, especially after having seen the Russian experience in Ukraine," he said.
"It's kind of like saying you got the two teams in the preseason that look like they should be in the Super Bowl, except one team has never played a single game and the other team has been playing season after season after season for decades," he said.
The U.S. is deepening alliance relationships in the region with an eye on the Taiwan Strait. After upgrading defense ties with Japan last month, Defense Secretary Lloyd Austin said he "seriously doubt[s]" an invasion is imminent.
Do you have a tip on a world news story that Newsweek should be covering? Do you have a question about China and Taiwan? Let us know via worldnews@newsweek.com.