China Military Drills Post-Pelosi Leave Taiwan Unfazed, Poll Suggests
Nearly two-thirds of Taiwan's public remains unconcerned that China's recent military drills could lead to a wider conflict across the Taiwan Strait, where Western analysts are already describing an unfolding crisis.
The Taiwanese Defense Ministry released daily updates as it tracked large numbers of Chinese aircraft and naval vessels in its surrounding sea and airspace, with record numbers crossing the unofficial, but previously observed, median line in the Taiwan Strait. Between August 4 to 11, Chinese warplanes flew more than 300 sorties around the island, which Beijing claims as its own.
Chinese officials framed the war games as a direct response to Nancy Pelosi, after the House speaker visited Taiwan between August 2 and 3, and met with democratically elected leaders including President Tsai Ing-wen. Her defiance of private and public warnings landed her and her family on Beijing's growing blacklist of Western politicians.
However, despite what appeared to be sky-high tensions, 60.1 percent of Taiwanese residents weren't concerned about a potential military clash, compared to 34 percent who felt otherwise, according to a survey by the Taipei-based Chinese Association of Public Opinion Research (CAPOR).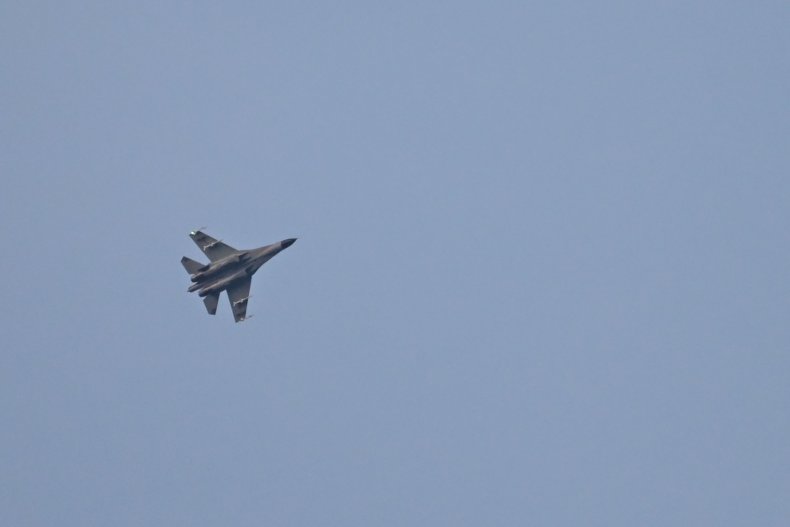 The results, published on Monday, appeared to be consistent with previous polls. The phenomenon suggests the island's public isn't too troubled by what Western observers perceive as major changes to the status quo in Taiwan's external security environment.
The CAPOR survey, which collected 1,074 samples between August 3 and 5, just as Chinese rocket forces were launching ballistic missiles over Taiwan for the first time, found that a majority of the public—53.7 vs. 27.4 percent—felt Pelosi's visit to Taipei benefited U.S.-Taiwan relations.
The China Power Project at the Center for Strategic and International Studies think tank in Washington, D.C., spun up a web page "tracking the Fourth Taiwan Strait Crisis" shortly after China's unprecedented military drills began.
Some describe the Taiwanese response as numbness, a result of desensitization after decades of political and military pressure. Others believe there's little Taiwan could do once the Chinese leadership is set on the use of force.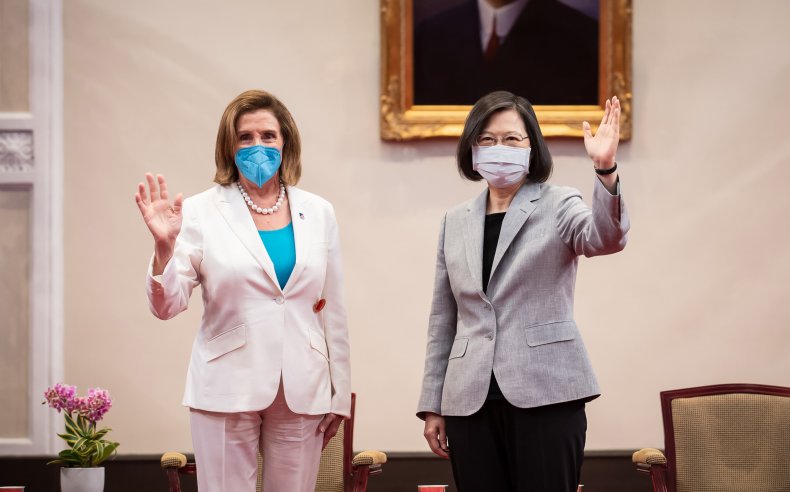 A majority (64.4 percent) of respondents said Taiwan alone wouldn't be able to prevent occupation by China, compared to 22.4 percent who believed a successful resistance was possible. Nearly half of those polled—48.5 vs. 37.4 percent—also believed the United States would intervene militarily if China were to invade.
Pelosi's visit may have raised concerns in Washington and irked officials in Beijing, but the CAPOR poll found that 46.9 percent believed the U.S. gained the most from the California Democrat's high-profile visit last week. 20.7 percent chose Taiwan and only 5.1 percent chose China.
But with the Chinese military now vowing to regularize its military patrols near Taiwan after Pelosi's visit, 41.2 percent of respondents said the island was the biggest loser in the exchange, followed by China at 32.4 percent and the U.S. at 1.3 percent.
Despite Taipei's current lean toward Washington, the public opinion poll suggests Taiwan's public believes the country should maintain equally friendly relations with both the U.S. and China—a preference of 64.2 percent of respondents.
Additionally, 22.4 percent said Taiwan should prioritize the U.S., while 3 percent wanted officials to prioritize China.