China has announced it is unilaterally forging greater ties with Taiwan on the same day its military enveloped the island in navy and air force drills, and one expert told Newsweek when he expects an escalation between the two.
Taiwan's defense ministry said on Wednesday morning that more than 20 Chinese military planes had been seen in its air zone.
The jets, including J-10 fighters, flew into the island's southwestern corner and carried out drills with Shandong, a People's Liberation Army Navy (PLAN) aircraft carrier, the ministry added.
The Chinese government has yet to comment on the military activity. Newsweek has contacted the foreign affairs ministries of China and Taiwan for comment via email.
Beijing has increased its military drills around Taiwan in response to the deepening ties between Taipei and Washington. China claims Taiwan as its own, but the island strongly rejects those sovereignty claims.
The Taiwan Ministry of National Defense posted on social media on Tuesday that "22 PLA aircraft and 20 PLAN vessels around Taiwan were detected by 6 a.m. (UTC+8) today."
It added that its armed forces were monitoring the situation and had tasked "aircraft, Navy vessels, and land-based missile systems to respond these activities."
More than 20 Chinese warships, including Type 055 destroyers, reportedly sailed through the Bashi channel and Miyako Strait into the Pacific on Wednesday, according to Reuters, citing an unnamed senior official.
Taiwan's Minister of Foreign Affairs Joseph Wu said: "With this level of threat against Taiwan, heightened acts in the South China Sea and joint military exercises with Russia in August, it's hard to believe PRC really wants peace amid its economic slump. Beijing should spend resources on its people, not threatening others."
On Tuesday, China announced details of a plan to turn the coastal Fujian province into an "integrated development" zone with Taiwan.
State news agency Xinhua reported: "China will make Fujian Province a demonstration zone for the integrated development across the Taiwan Strait."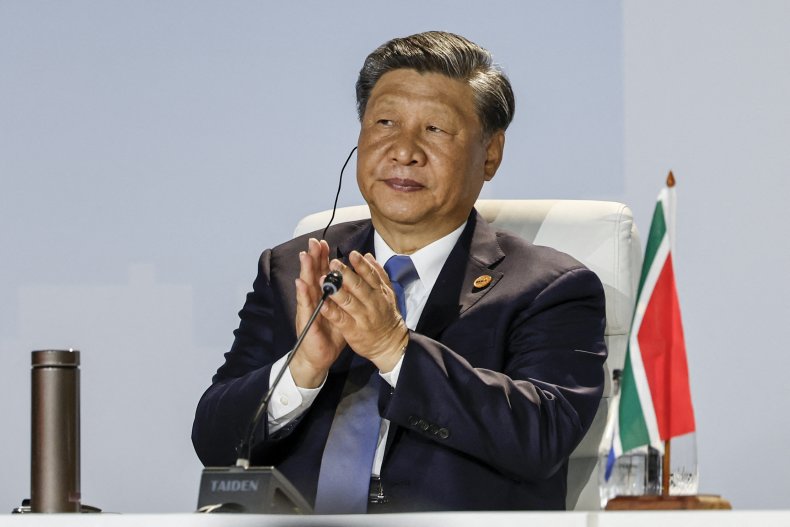 The circular, issued by the Communist Party of China Central Committee and the State Council, said the move was aimed at "deepening the cross-Strait integrated development in all fields and advancing the peaceful reunification of the motherland."
The document goes on to list 21 measures for building the zone.
Xinhua reported that the objective is to "make Fujian the first-choice destination for Taiwan residents and enterprises to pursue development on the mainland."
Fujian should "work to build multidimensional and comprehensive transport corridors and hubs linking itself with Taiwan and further open up channels connecting Fujian and Taiwan with other mainland regions," Xinhua added.
The Chinese drills follow U.S. military activity in the region, at a time when relations between the two powers are at a low point. In August, the U.S. conducted naval drills with Japan, Australia and the Philippines in the South China Sea.
Sean King, an Asia scholar who is the senior vice president at New York-based consultancy Park Strategies, told Newsweek: "I can't get inside the heads of Chinese People's Liberation Army (PLA) top brass as to why these particular drills are happening at this particular time.
"But these actions are consistent with Beijing's long-stated objective to put itself in a position to take Taiwan by force if it can't woo the island by less kinetic, yet still coercive, means.
"We should, in fact, expect to see only more such threatening mainland moves in the run-up to Taiwan's January 13th presidential and legislative elections. However, such mainland attempts to intimidate Taiwan people have in the past often backfired, instead leading voters to rally around those candidates most critical of Beijing."
Update 09/13 15:53 p.m. ET: This article was updated with comment from Sean King.