China Has 'Very Clearly' Taken Russia's Side in Ukraine War: U.S.
The United States poured cold water on China's peacemaking credentials on Monday and challenged Beijing to use its leverage over Moscow to bring a quick end to Russia's war in Ukraine.
On February 24, coinciding with the anniversary of the yearlong conflict, the People's Republic of China published a 12-point solution to what it calls the "Ukraine crisis." In deference to Russia, it doesn't use the word "invasion."
The lengthy position paper wasn't accepted outright by Kyiv or Moscow, and its publication came amid growing concern in the West that China was considering sending assistance to Russia. The credibility of Beijing's public and private denials remains in question.
"The PRC has told the world that, essentially, it is not taking a position, but rather it has tried to portray itself as an honest broker. In word and in deed, however, the PRC has been anything but an honest broker," State Department spokesperson Ned Price said at a regular press briefing.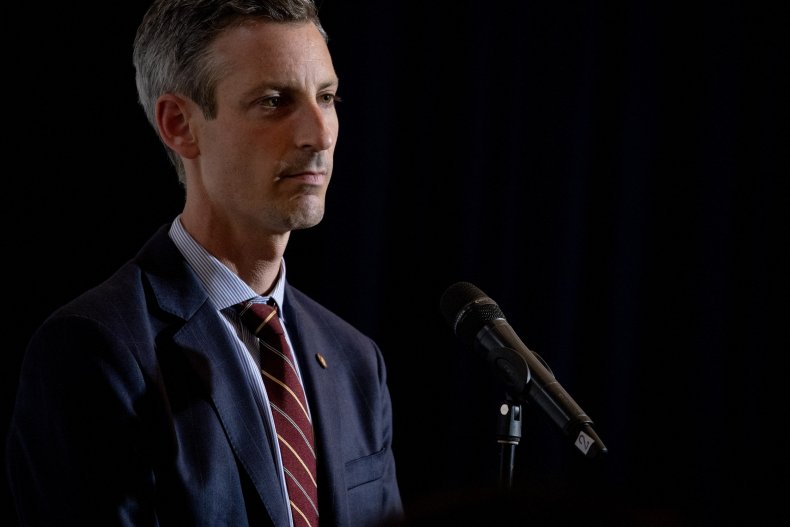 Beijing has already provided the Kremlin with significant diplomatic, political, economic and rhetorical cover, said Price, who argued the first tenet of the Chinese peace proposal—respect for the "sovereignty, independence and territorial integrity of all countries"—should already put Beijing against "Russia's attempted land grab in Ukraine."
"There are countries around the world that, if they sought to bring this war to an end, would have a significant amount of leverage with the Russian Federation," Price said. "The PRC certainly falls within that category. But to date, at least, despite the PRC's protests to the contrary, we have seen them very clearly take a side in this war."
The State Department official, like others in Washington, refused to go into detail about the type of arms Beijing was allegedly contemplating providing to Moscow, except to say Chinese weapons on the battlefield would have "dire and tragic implications" for the people of Ukraine.
Over the weekend, Representative Michael McCaul of Texas, the Republican chair of the House Foreign Affairs Committee, appeared to confirm specific concerns about a type of Chinese-made offensive drone, although the manufacturer itself has reportedly denied any commercial contacts with Russia.
Beijing's officials have accused their American counterparts of trying to dictate China-Russia relations through coercion and pressure. However, at least one public denial was removed from the Chinese government's publicly available records.
Earlier Monday, Mao Ning, a spokesperson for the Chinese Foreign Ministry, said Beijing's position on the Ukraine war remained "objective and fair."
"We have actively promoted peace talks and sought a political solution," she said.
Mao didn't respond directly to questions about potential Chinese arms transfers to Russia but sought to draw equivalence with American military aid to Ukraine—now numbering in the tens of billions of dollars—although the U.S. has never claimed to be a neutral party.
"The U.S. has been pouring weapons into one side of the conflict, thus prolonging the fight and making peace elusive, while spreading disinformation that China would supply weapons to Russia and sanctioning Chinese companies under that pretext," Mao said.
China's leaders appear confident their country can withstand the diplomatic squeeze from Washington and Brussels, and they have no intention of rolling back Beijing's strategic alignment with Moscow or its allies. In spring, Russia's President Vladimir Putin is expected to host his Chinese counterpart, Xi Jinping at the Kremlin.
The political support also was on display over the weekend, when a summit of G20 finance ministers in Bengaluru, India, ended without consensus on the war in Ukraine. Most of the participating governments agreed to carry over the language used in the leaders' communique published just three months earlier, but a footnote in the latest summary noted relevant paragraphs about the conflict "were agreed to by all member countries except Russia and China."
Do you have a tip on a world news story that Newsweek should be covering? Do you have a question about China? Let us know via worldnews@newsweek.com.