China Threatens to Crack Skulls After Japan's Shinzo Abe Speaks Up for Taiwan
China lashed out at Shinzo Abe on Wednesday after Japan's former prime minister said a Chinese attack on Taiwan would be an "emergency" for both Tokyo and Washington.
In his most direct remarks on the subject yet, Abe had told a Taiwanese think tank earlier the same day that the Chinese leadership, including Xi Jinping himself, needed to exercise restraint.
China's Foreign Ministry spokesperson Wang Wenbin said Abe "babbled utter nonsense." Invoking a Xi speech from July's Chinese Communist Party centennial, Wang said: "No one should underestimate the strong resolve, determination and capability of the Chinese people to safeguard their national sovereignty and territorial integrity."
Those who cross China's red lines "will have their heads broken and bloodied," he added—another line referencing Xi's address.
Abe resigned due to health issues in September 2020, but he remains influential within Japan's ruling Liberal Democratic Party (LDP). He and certain members of his former cabinet are seen as close allies of Taiwan.
Invited to address the Taipei-based Institute for National Policy Research on Wednesday morning, Abe said China's use of force against Taiwan would "pose great danger to Japanese territory," citing nearby islands including Yonaguni and the disputed Senkakus. "Japan would not allow such a scenario," he added.
"A Taiwan emergency is a Japanese emergency, and therefore an emergency for the Japan-U.S. alliance," Abe said. "The leadership in Beijing, President Xi Jinping in particular, must not misjudge this understanding."
Given China's integrated relationship with the world economy, the former Japanese prime minister said military action against Taiwan would be tantamount to "economic suicide." He said: "If China also prioritizes its own interests, then the only solution to cross-strait relations is a peaceful one."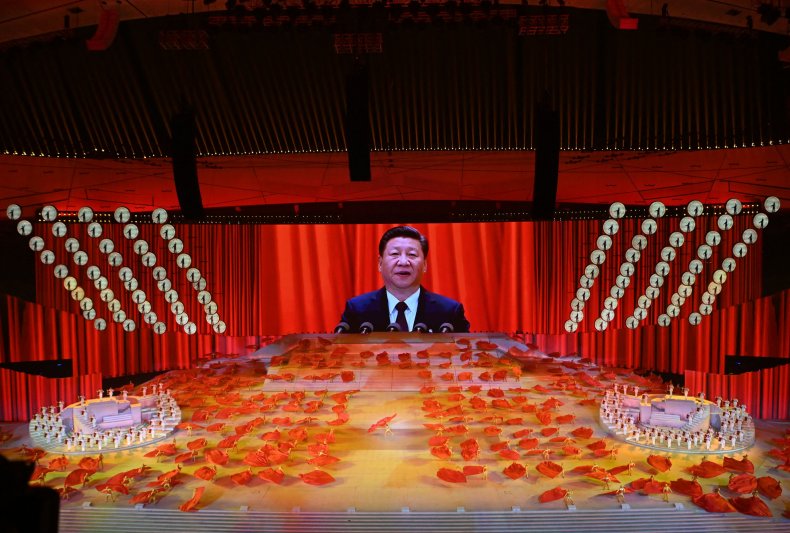 Although Abe no longer holds office, he continues to lead the LDP's largest faction, responsible for electing former Prime Minister Yoshihide Suga and incumbent Fumio Kishida. His words carry weight, as evidenced by Beijing's response.
On Thursday, China said it had summoned Japanese Ambassador Hideo Tarumi the previous evening for an "emergency meeting" with Assistant Foreign Minister Hua Chunying, in order to discuss Abe's "wrong" remarks.
Tarumi said he would relay Hua's representations to Tokyo, according to a statement released by the Chinese Foreign Ministry.
Japan and Taiwan have no formal diplomatic relations, but cultural and economic ties have remained strong over the decades. On a political level, Japan's LDP has recently found cause to engage publicly with Taiwan's ruling Democratic Progressive Party (DPP) on matters of national and regional security.
In August, officials from the LDP and DPP held their first security talks to discuss mutual concerns about Chinese military presence in the seas and skies around both countries.
At an event hosted by the Foreign Correspondents' Club of Japan on Thursday afternoon, the LDP's public affairs chief and former prime minister hopeful Taro Kono supported Abe's comments on Taiwan.