China: U.S. Loves to Put On A Show But the World Boos 'More Often Than Not'
China has dismissed a recent U.S. report that accused it of potentially violating nuclear and biological arms control treaties, warning that Washington had nothing on Beijing when it came to walking away from deals.
Chinese Foreign Ministry spokesperson Geng Shuang defended his country's commitment to the 1996 Comprehensive Nuclear-Test-Ban Treaty, the 1987 Missile Technology Control Regime and the 1972 Biological Weapons Convention after doubts raised by the U.S.' latest Adherence to and Compliance with Arms Control, Nonproliferation, and Disarmament Agreements and Commitments report. He said that such measures "are important pillars for upholding world peace, security and stability" and "should certainly be strictly complied with and implemented."
"China has all along been responsibly and earnestly fulfilling its commitments and international obligations. The international community bears witness to that," Geng went on. "The U.S. just loves being in the spotlight. The country would set up a stage and put on a show whenever it feels like it. Unfortunately, instead of a standing ovation, it gets booed more often than not."
"Why is that? The audience is sharp-eyed," he added. "Just like I said the other day, as a country that is so good at flip-flops and withdrawals, that is always ready to knock over the table and walk away, the U.S. is in no place to talk about honoring commitments."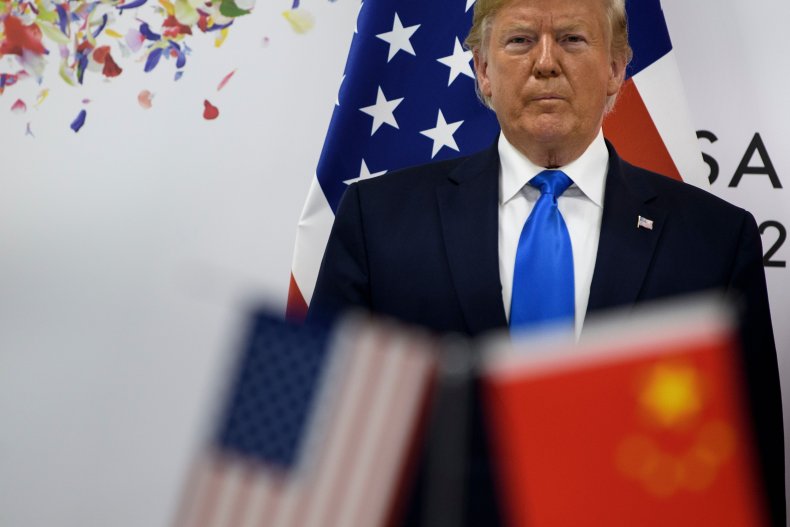 The State Department's latest compliance report, released Wednesday, came amid a period of heightened tensions between the U.S. and China, further compounded by their growing economic and military tensions. The document contained three main points of criticism toward Beijing.
Citing Defense Intelligence Agency Director Robert Ashley, the report said that suspected preparations at a site believed to host nuclear testing in China "raise questions regarding its adherence to the 'zero-yield' nuclear weapons testing moratorium" reached in 1996. It also claimed that "China probably carried out multiple nuclear weapon-related tests or experiments in 2018," but evidence could of this only be found "in the higher classification version of this report."
Though China was not a party to the 1987 Missile Technology Control Regime, it agreed in 2000 to not assist "in any way, any country in the development of ballistic missiles that can be used to deliver nuclear weapons (i.e., missiles capable of delivering a payload of at least 500 kilograms to a distance of at least 300 kilometers)." Wednesday's report said that "China has failed to adhere" to these terms due to its supply of relevant goods to Iran, North Korea, Syria and Pakistan.
The report was particularly critical of Beijing's assistance to Tehran, which President Donald Trump's administration has attempted to isolate internationally through sanctions since leaving a 2015 nuclear deal last year. The document said that "Nowhere is the current challenge posed by missile proliferation and the expansion of missile capabilities more clear than in the case of Iran." It also accused China of sheltering businessman and accused arms dealer Karl Lee.
The State Department's third charge on China involved possible biological weapons research. The report noted that the "United States has compliance concerns with respect to Chinese military medical institutions' toxin research and development because of the potential dual-use applications and their potential as a biological threat."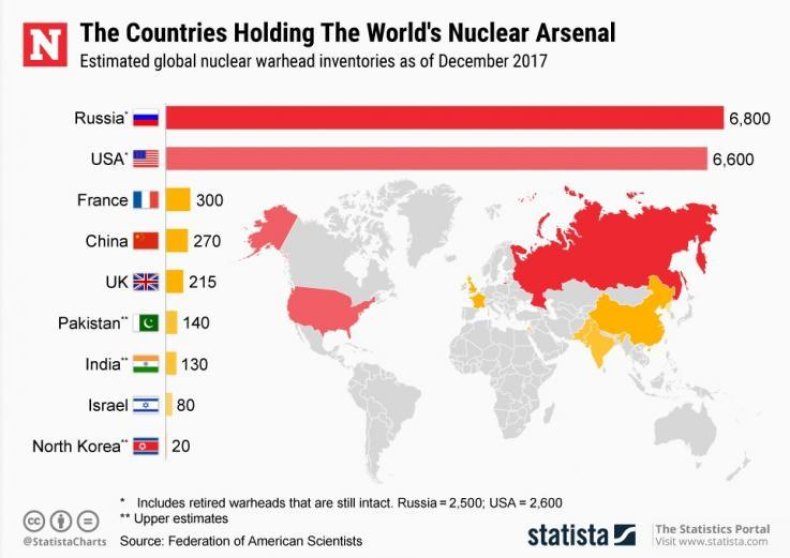 China has dismissed these accusations and has long noted the Trump administration's own tendencies to disregard multilateral agreements. Geng specifically pointed to the White House's reneging of the 2015 nuclear agreement also signed by China, the European Union, France, Germany, Russia and the United Kingdom and its abandonment of the 1987 Intermediate-range Nuclear Forces (INF) Treaty earlier this month after accusing Moscow of violating it.
"When it comes to arms control and non-proliferation, the U.S. withdrawal from the JCPOA and the INF has met with universal opposition and unanimous criticism from the international community," Geng told reporters. "What the U.S. should do first is reflect upon its own record in fulfilling obligations and honoring commitments, instead of acting as the referee on others."
China and Russia have called on the U.S. to return to the Iran nuclear deal and have accused the Trump administration of attempting to instigate an "arms race" by scrapping the INF and testing a new land-launched cruise missile a little over two weeks later. Though the U.S. argued that "Russia bears sole responsibility for the treaty's demise," Trump had earlier expressed interest in getting China to be part of the agreement restricting ground-based missiles ranging from 310 to 3,420 miles, but the People's Republic refused, arguing it was up to the two top nuclear powers to regulate their weapons.
Relations between the U.S. and China have since continued their downturn as leading U.S. figures expressed support for protesters in semi-autonomous Hong Kong, the Pentagon sold $8 billion in F-16V fighters jets to self-ruling Taiwan and the State Department accused Beijing of blocking access to up to $2.5 trillion worth of unexplored oil and gas reserves in the disputed South China Sea.
Trump also continued to wage a multibillion-dollar trade war, responding to China's latest tit-for-tat retaliatory measure of tariffs on $75 billion worth of U.S. goods by tweeting Friday that "American companies are hereby ordered to immediately start looking for an alternative to China including bringing...your companies HOME and making your products in the USA."