The Iranian has hailed achievements in the country's defense industry, proclaiming its power unparalleled in the region as the United States attempted to assemble an international coalition to isolate the Islamic Republic.
A day ahead of Iran's National Day of the Defense Industry, the Iranian Defense Ministry published a statement Wednesday saying the country's indigenous military-industrial complex had become "the pillar of the powerful defense force and a magnificent symbol of self-sufficiency, self-esteem and national self-reliance" instilling "panic and terror among the enemies of Iran." The statement identified the "terrorist and warmongering" U.S. and the "fictitious, child-killing" Israel as the country's primary foes and said Iran's might has "prevented arrogant powers from undertaking any daring and adventurous action."
The elite Revolutionary Guards also released a statement, denouncing U.S.-imposed sanctions against Iran and noting that, despite these restrictions, the Iranian armed forces now "meet modern world standards and respond successfully to threats" from land, air and sea, making them "the undisputed top power in the region and in competition with extra-regional powers."
A number of other leading military officials such as chief of staff Major General Mohammad Hossein Bagheri, Revolutionary Guards Navy commander Admiral Alireza Tangsiri, conventional Navy commander Admiral Hossein Khanzadi and Deputy Defense Minister Brigadier General Saeed Shabanian also made separate speeches honoring the defense industry and rallying the country amid heightened tensions in the Persian Gulf region.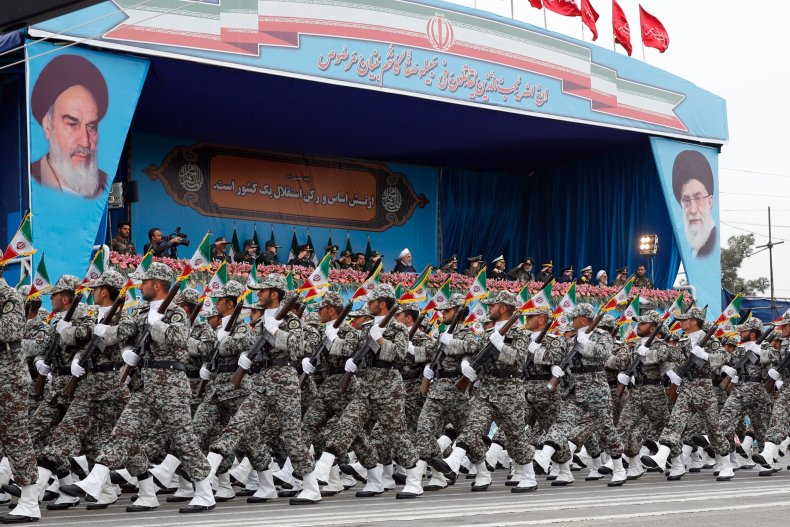 The U.S., meanwhile, saw some limited success in its effort to mobilize allies against Iran in the Middle East. After accusing Tehran of targeting commercial vessels and both countries claiming to have downed one another's drones, Washington called for a multinational maritime security initiative that would ensure the flow of oil and undermine the influence of Iran off of its own shores.
The offer initially received no takers. China, the European Union, France, Germany, Russia and the United Kingdom all still support the nuclear deal they signed alongside the U.S. and Iran in 2015 and have accused President Donald Trump of ratcheting up tensions with Tehran by leaving the agreement last year and forcing countries to cut trade ties its longtime foe. As for close U.S. allies on the Arabian Peninsula, Iran has actively tried to boost strained diplomatic ties, recently holding talks with officials from Kuwait, Oman, Qatar and the United Arab Emirates in an effort to bolster regional cooperation and discourage more foreign presence.
Last month, however, the U.K. announced it would join the U.S.-led mission as London and Tehran argued over having seized one another's oil tankers. A judge in U.K.-ruled Gibraltar has since released Iran's Grace 1⁠ — since renamed Adrian Darya⁠ — and the U.K.-flagged Stena Impero was reportedly being heard in a court in the southern port city of Bandar Abbas.
Bahrain, a majority-Shiite Muslim island nation ruled by a Sunni Muslim monarchy with close ties to Saudi Arabia, became the second to join the effort on Monday. The news was reported by the official Bahrain News Agency following a meeting between King Hamad and U.S. Central Command commander General Kenneth McKenzie. On Wednesday, Australian Prime Minister Scott Morrison announced "the government has decided it is in Australia's national interests to work with our international partners to contribute to an international maritime security mission known as the international maritime security construct in the Middle East."
He described this contribution as "limited in scope" and "time-bound," comprising planning and operations staff, a P-8A Poseidon surveillance plane and a naval frigate.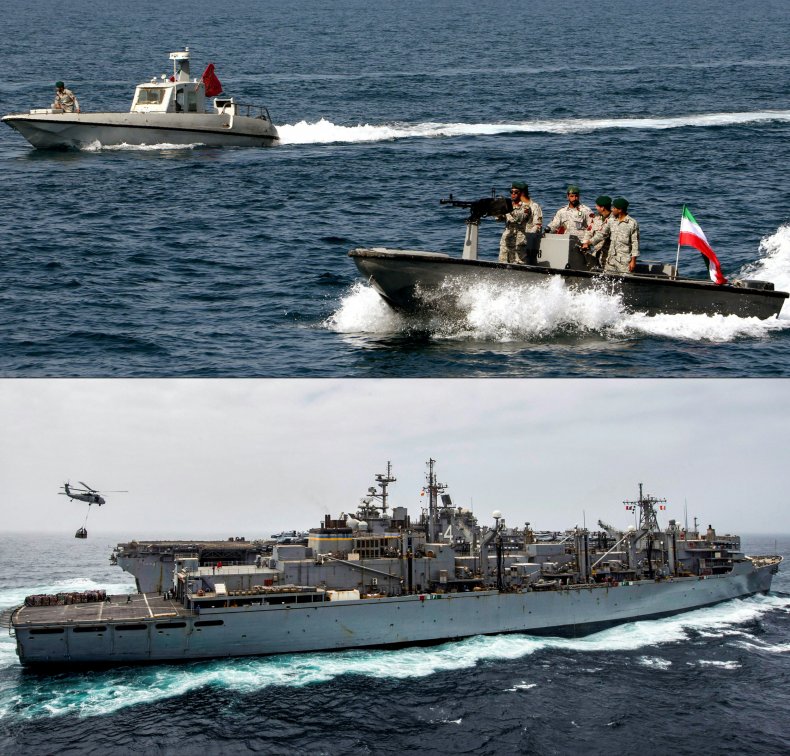 South Korea and Israel have also expressed interest in the U.S.-led operation, while France has so far ignored the U.S.' call and Germany has rejected it. China and Russia have backed Iran's efforts to build regional ties and have called on Europe to accelerate its attempts to establish a special trade vehicle designed to bypass the Trump administration's sanctions.
In addition to accusing it of secretly holding nuclear weapons ambitions, the U.S. has accused Iran of destabilizing the region through militant groups and missile development. Secretary of State Mike Pompeo told CNBC on Tuesday that the Trump administration has "managed to take almost 2.7 million barrels of crude oil off of the markets by denying Iran the wealth to create their terror campaign around the world and we have managed to keep the oil markets fully supplied."
His Iranian counterpart, Foreign Minister Mohammad Javad Zarif, continued a global tour in support of preserving the nuclear deal by heading to Sweden following a stop in Finland and before his next destination of Norway. Speaking Wednesday at the Stockholm International Peace Research Institute, he cautioned Arab nations that they "cannot achieve security" by buying Western weapons and warned the U.S. that "President Trump cannot expect to be unpredictable and expect others to be predictable."