Iran Warns U.S. and Allies' Arms Sales Could 'Blow Up' Middle East
Iran has criticized the massive amount of weapons sold by the United States and its partners to their Middle Eastern allies, warning such arms sales were destabilizing the region.
Iranian Foreign Minister Mohammad Javad Zarif argued on Monday that the U.S. "sold $50 billion of weapons to this region" last year, pointing out that "some of the countries in the region with less than a third of our population spend $87 billion on just military procurement." Highlighting the disparity, he noted that his own country "spent last year $16 billion on all its military with almost one million people in the army."
"The United Arab Emirates with a total one-million indigenous population spent $22 billion, Saudi Arabia spent $87 billion," Zarif said of the two close U.S. allies in an interview with Al Jazeera.
"Now, if you are talking about threats coming countries in the region, the threats are coming from the U.S. and its Western allies who are pouring weapons in the region, making it a tinderbox ready to blow up," he added.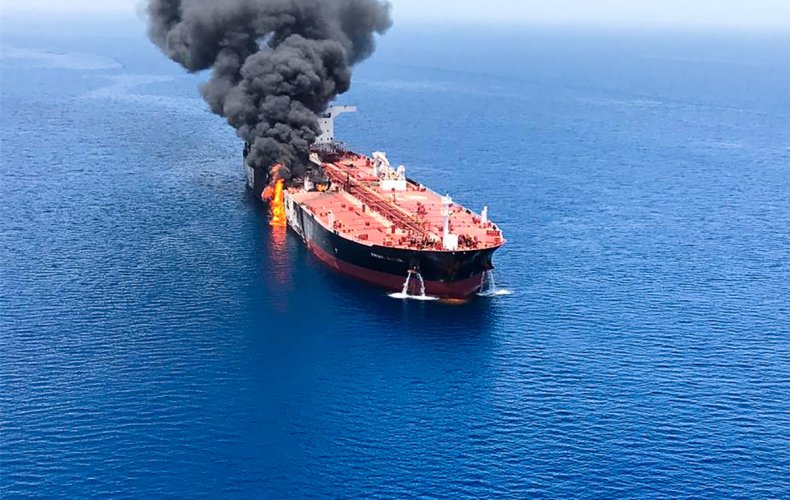 Zarif made the remarks during a trip to Qatar, where he met his local counterpart Sheikh Mohammed bin Abdulrahman al-Thani and Emir Sheikh Tamim bin Hamad Al Thani in Doha. The visit was Iran's latest effort to boost strained ties with the mostly Sunni Muslim Arabian Peninsula, where many have joined the U.S.' call to isolate the revolutionary Shiite Islamic Republic.
While Qatar is a major U.S. ally and home to the biggest U.S. military base in the Middle East, the tiny peninsular nation was also targeted by a regional blockade led by Saudi Arabia and also enforced by Bahrain, Egypt and the UAE. In addition to accusing Doha of supporting terrorism, the country's ongoing links to Tehran were among the reasons cited for the boycott.
As U.S.-Iran tensions worsen in the Persian Gulf, however, even security officials from the UAE met with Iranian border police to sign a pact on joint maritime cooperation earlier this month. Zarif and other Iranian officials have also been in talks with Kuwait, Oman and Iraq, which maintains close ties to both Iran and the U.S.
The goal has been to foster regional opposition toward U.S. plans to expand foreign military presence throughout the Persian Gulf. Washington and the Pentagon have accused Tehran of disrupting traffic in the Strait of Hormuz, world's most important oil chokepoint, but Iranian officials have argued that it was the U.S. who has led to greater insecurity there.
"#NeighborsFirst," Zarif tweeted Monday alongside photos of his talks in Qatar.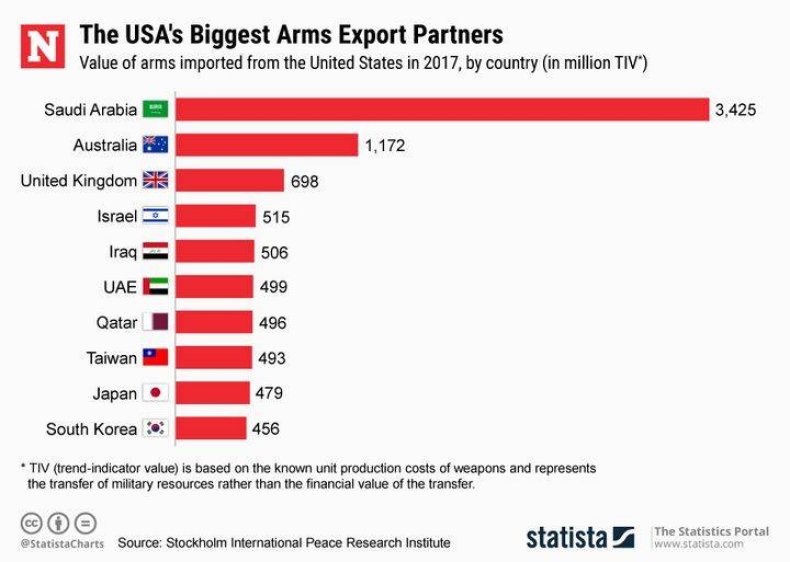 So far, the United Kingdom is the only country to officially heed calls for a U.S.-led coalition in the Persian Gulf. France has criticized the idea and Germany has outright rejected it, while China and Russia have backed Iran's plan for a regional dialogue. All seven countries were signatories of a 2015 nuclear deal designed to provide Tehran sanctions relief in exchange for curbing its nuclear program, but Washington withdrew last year.
Other parties to the agreement have continued to support it, but Europe has struggled to normalize trade under threat of facing U.S. sanctions. At the same time, all have appealed to both parties for de-escalation.
Iranian officials have condemned the U.S. military's decision to bolsters its own presence and that of its allies in the Persian Gulf. Last week, Israel suggested it may play a role in a U.S.-led coalition against Iran, a move that Iranian Defense Minister Amir Hatami recently warned would have "disastrous consequences."
Iranian Revolutionary Guards navy commander Rear Admiral Ali Reza Tangsiri told Lebanese news outlet Al Mayadeen on Sunday that his forces "are responsible for ensuring the security of the Strait of Hormuz and the Persian Gulf and there is no need for strangers."