China to US, 'Stop Making China an Issue in the Election'
The nation at the center of the U.S. foreign policy debate ahead of a polarizing presidential election wants simply to be left out of it.
China is the world's largest country by population and its second biggest economy—first by some measures—but relations with the United States have deteriorated in recent years, with both Republicans and Democrats rethinking Washington's strategy toward Beijing.
During Thursday's final presidential debate, both candidates took shots at the People's Republic, whose very air President Donald Trump called "filthy"—alongside that of India and Russia—during an exchange on climate policy with former Vice President Joe Biden.
The remark soon reached Beijing, where Chinese Foreign Ministry spokesperson Zhao Lijian dismissed Trump's comment, telling reporters Friday, "I'm not sure if you noticed how blue the sky is today."
He then pleaded with both candidates to leave China out of their politically charged parleys.
"We are not interested in the presidential election of the U.S. and hope they will stop making China an issue in the election," Zhao said.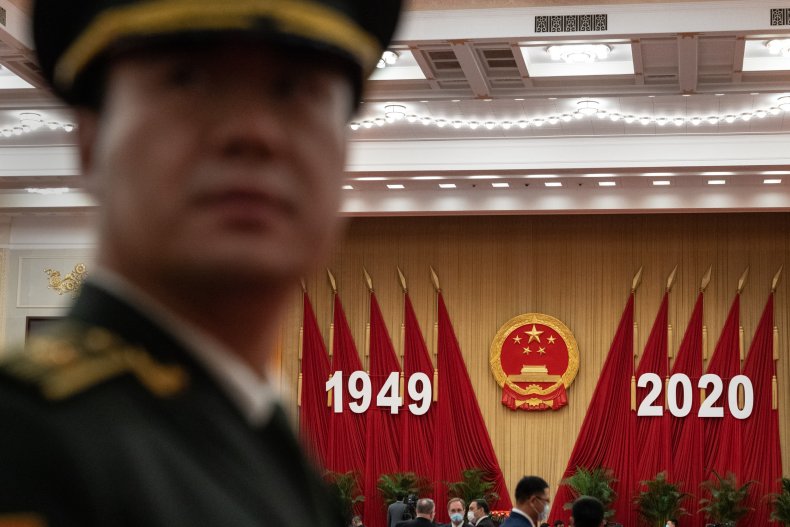 Contrary to Zhao's hopes, however, the U.S.-China relationship has been a front and center issue in the leadup to the election, which comes during a year in which the globe was consumed by the COVID-19 pandemic, a coronavirus disease first observed in Wuhan, China.
China has largely brought the disease under control, but cases continue to spike in areas worldwide, including in parts of the U.S., which leads the world in deaths from the virus at more than 220,000, some 70,000 more than second-place Brazil, over 100,000 more than third-place India, and more than double any other country in the world.
Trump, who recently recovered from COVID-19, has taken to blaming China for what he's called a "plague."
"It's not my fault that it came here. It's China's fault," Trump said Thursday. "And you know what? It's not Joe's fault that it came here either. It's China's fault. They kept it from going into the rest of China for the most part, but they didn't keep it from coming out to the world, including Europe and ourselves."
Trump has taken credit for cutting travel from China in late January, a decision he said was made in spite of opposition from Biden. The former vice president did, as the president said, accuse Trump of "xenophobia" at the time, though he argues it was not in direct response to the travel ban.
Both men also accused China of potentially attempting to interfere with the election, a view backed by Trump's national security adviser Robert O'Brien and his counterintelligence chief William Evanina.
Zhao has previously rejected such allegations.
"China doesn't export ideology, interfere in other countries' domestic affairs, seek to alter others' systems, or intend to have ideological confrontation with the United States or any other country," Zhao said during Thursday's press conference. "We act on our words."
He called on his U.S. counterparts to make a similar pledge of non-intervention.
One of the regions in which Washington and Beijing's worsening ties are most visible is the South China Sea. Here, China has made vast maritime claims challenged by the U.S., and increasingly so under the Trump administration.
Trump and Biden, who have both met Chinese President Xi Jinping, tried to appear tougher on the top U.S. competitor.
"We're in a situation where China would have to play by the rules internationally as well," Biden said. "When I met with Xi and when I was still vice president, he said we're setting up air identification zones in the South China Sea. You can't fly through them. I said we're going to fly through them. We just flew B-52, B-1 bombers through it."
Biden suggested that Trump was soft on "thugs" like Xi, President Vladimir Putin of Russia and North Korean supreme leader Kim Jong Un.
Trump said he's forced China to pay up billions to lower the trade deficit and target alleged Chinese trade abuses.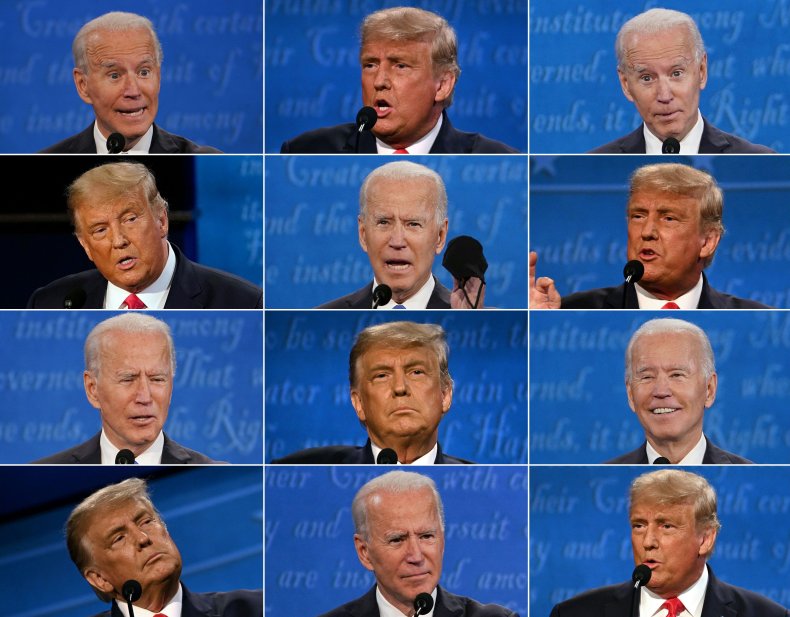 At times the debate around China strayed from foreign policy and got personal, and Trump claimed Biden's son, Hunter, "walked out with a billion and a half dollars from China" due to a 2013 business deal.
Last year, Trump called on China to investigate the Biden family's dealings there—a request denied by Beijing.
Also in 2013, Trump opened a corporate account in China, according to a report published Wednesday by The New York Times. Biden countered Trump's broadside Thursday, saying, "the only guy who made money from China is this guy" in reference to Trump.
Back in Beijing, Xi appeared to take note of the hardline consensus emerging out of Washington.
The Chinese leader gave a fiery speech Friday in commemoration of the 70th anniversary of the entrance of the People's Liberation Army in support of North Korean forces against U.S., South Korea and allied United Nations troops during the Korean War.
"The Chinese people will not create trouble nor are we afraid of them, and no matter the difficulties or challenges we face, our legs will not shake and our backs will not bend," Xi said.
He warned any foe who to take on China would be "battered"—"no matter how powerful they used to be."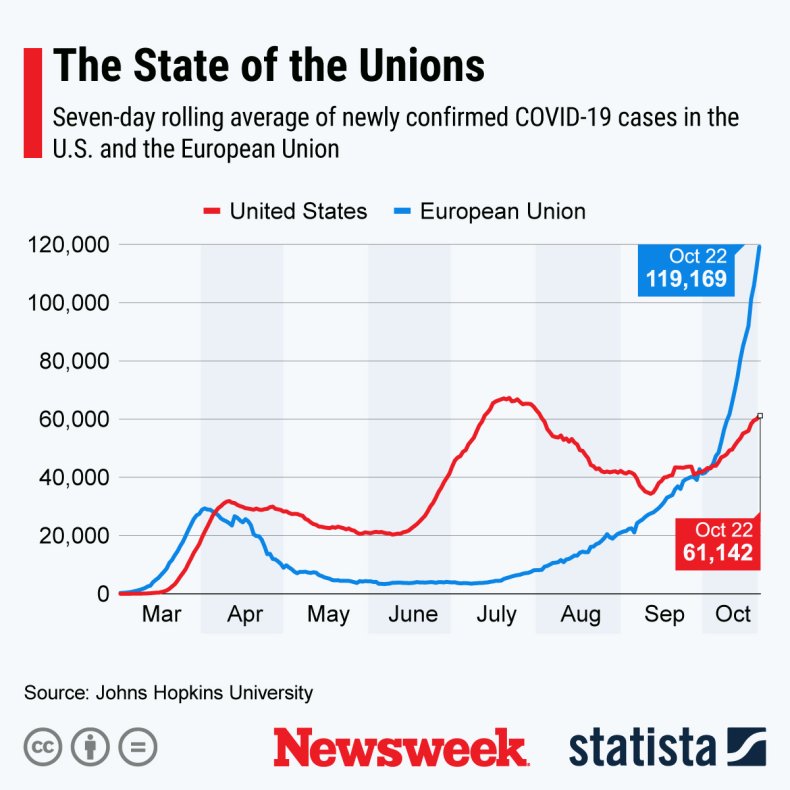 The above graphic was provided by Statista.