China Warns That Nancy Pelosi Taiwan Visit Would Be 'Red Line' for Conflict
A visit to Taiwan by U.S. House Speaker Nancy Pelosi is a "red line" that the U.S. lawmaker "must never cross," a Chinese newspaper with ties to the country's ruling Communist party wrote in an op-ed Tuesday.
The piece in The Global Times, which the Guardian reported is owned by the Communist party's newspaper, the People's Daily, sharply criticized the unconfirmed reports that Pelosi plans to visit Taiwan in August and hinted that such a trip could lead to conflict.
"If the news is true and the trip happens, it will be one of the most egregious provocations by the U.S. to China on the Taiwan question since the establishment of diplomatic relations between China and the U.S.," The Global Times wrote.
Taiwan, an island in the western Pacific Ocean, has been governed independently from mainland China since 1949, according to an explainer on the China-Taiwan relationship from the Council on Foreign Relations. Chinese officials have stressed that they view Taiwan as an "inalienable" part of China, but the results of a survey released last week found that the desire for unification with the Chinese mainland among the island's residents fell to a near-record low in the first half of 2022.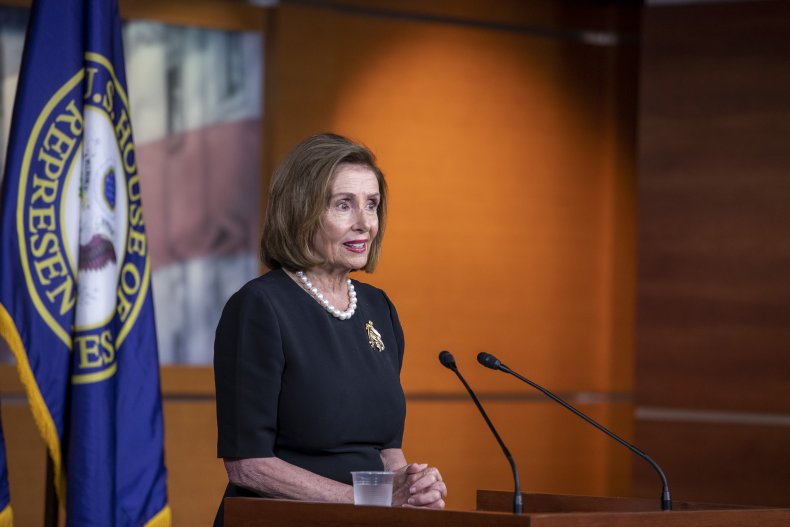 China has reportedly been conducting military drills near Taiwan over the past two years, boosting fears that it could take aggressive action against the island.
After stating that a trip by Pelosi to Taiwan would be a "red line," The Global Times wrote that China is "resolute in defending national sovereignty and territorial integrity, and has the right to take forceful measures against 'Taiwan independence' secessionist forces and extraterritorial forces at any time in accordance with changes in the situation." This includes "against the trip and Pelosi herself."
"China has asked the US side not to arrange Pelosi's visit to Taiwan, and stressed that 'the US must be fully responsible for all consequences caused by this,'" the newspaper wrote. "It must be noted that if some US politicians want to use the Taiwan question to make political capital, they will certainly have a deeper understanding and feeling of the old Chinese saying, 'he who plays with fire will get burned.'"
The U.S. government declined to comment Tuesday on the reported Taiwan trip. Chinese Foreign Ministry spokesperson Zhao Lijian said that the U.S. "must not" arrange a Pelosi visit.
"Should the U.S. side insist on doing otherwise, China will take strong and resolute measures to safeguard its sovereignty and territorial integrity," he said. "The U.S. must assume full responsibility for any ensuing consequences."
Pelosi was reportedly planning to visit Taiwan in April, though her office never confirmed the plans, but she tested positive for COVID-19 around that time.
Newsweek reached out to Pelosi and China's Foreign Ministry for comment.