Xi Secures China Economy Boost as Zero COVID Ends
China's leader Xi Jinping has secured a timely economic bounce after hastily discarding his zero-COVID policy late last year amid intense scrutiny.
Rare public rallies in the final days of November against his government's yearslong pandemic strategy may have played a part in the decision barely two weeks later to do away with the world's most stringent anti-virus controls. Subject matter experts believe it was in fact the country's dim economic outlook that finally moved the Chinese president's needle.
Beijing is in a hurry to forget about the virus, which spread like wildlife in just two months, according to official estimates. Wu Zunyou, chief epidemiologist of the Chinese Center for Disease Control and Prevention, said late last month that 80 percent of the population, a likely 1.13 billion people, had already been infected. Now, the economy is recovering more quickly than anticipated.
Data released in mid-January by China's National Bureau of Statistics confirmed 2022 as the country's second-slowest year for economic expansion in nearly half a century. Its GDP growth of 3 percent fell below the stated target of "around 5.5 percent" and was a dramatic slump from the 8.4 percent posted for the 12 months prior. Only the 2.2 percent of 2020 was worse.
But there were already signs that China's service economy was coming back to life. With COVID-19 restrictions all but disappearing overnight, consumers returned to restaurants and shopping malls, and travel bookings surged for last month's Lunar New Year, a period of mass migration that likely brought the highly transmissible Omicron subvariants from megacities into the hinterland.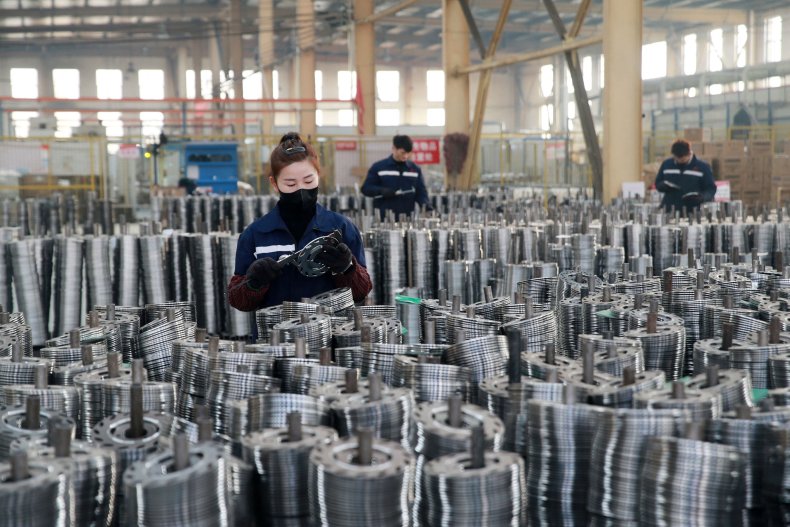 While retail has performed above market expectations, there remains little relief for China's property sector, a crisis that awaits further remedies from policymakers in Beijing. Observers are optimistic, however, that commercial activity can hit pre-pandemic levels by the middle of the year.
Ya-ling Lin, an economist and associate research fellow at the Institute for National Defense and Security Research (INDSR) think tank in Taipei, predicts China's economic rebound will be more pronounced in the second quarter of the year, "with the gradual recovery of consumption and production activities and the implementation of various economic stimulus policies."
"Xi Jinping also pointed out in his new year's address that China had taken a series of measures such as tax and fee cuts to ease the burden on businesses," Lin told Newsweek. "In January, the purchasing managers' index, or PMI, of China's manufacturing industry rebounded to 50.1 percent, returning to the expansion zone."
Market demand for the manufacturing industry has increased, she said, while non-manufacturing PMI—sectors such as transportation, retail and catering—also hit a positive 54.4 percent and "all showed signs of recovery."
The PMI is a monthly survey of private sector companies. A score above 50 percent suggests economic expansion, while a score below 50 percent suggests contraction.
World Engine?
Forecasts have been buoyed by both the economic and public health statistics. The "earlier-than-anticipated reopening" is driving an uptick in private consumption and could see China's economy hit 5.2 percent growth this year, the IMF said in early February. The Chinese economy is expected to account for a third of global growth in 2023, it said, as long as the government avoids tightening macroeconomic policies and reaccelerates structural reforms.
Rating agency Fitch last week revised its own projection for China's GDP from 4.1 to 5 percent, also citing commercial activity since zero COVID ended in December. Meanwhile, the country's two-way trade with the United States hit a record high of $690.6 billion last year, even as political relations between the two capitals remained at a historic low.
The Chinese economy has been throttled by COVID strictures placed on the public throughout the pandemic, but households are thought to be unusually liquid as a result. The goal, observers say, is for Beijing to encourage a bout of so-called "revenge spending," but the phenomenon is far from guaranteed.
"I believe we will see a strong rebound in the first half of this year, but growth momentum will weaken significantly in the second half," said economic analyst Houze Song, a research fellow at the Paulson Institute's MarcoPolo think tank and author of its eponymous newsletter on Substack.
"As such, while I am bullish about the near term, I am cautious about the whole year's outlook," he told Newsweek. "And the main reasons for caution are consumption rebound will be transitory, and downside risk to investment and export."
China is likely to experience a "dramatic but short rebound" in the first quarter, Song said in a January 30 forecast for the Chicago-based institute. "Domestic and external constraints on the usual growth drivers—investment, exports, consumption and stimulus—will likely generate stronger headwinds to growth than currently expected."
"In particular, the supposed 'revenge spending' will likely have a modest impact on growth, as spending down excessive savings won't have an outsized effect on boosting consumption," he argued.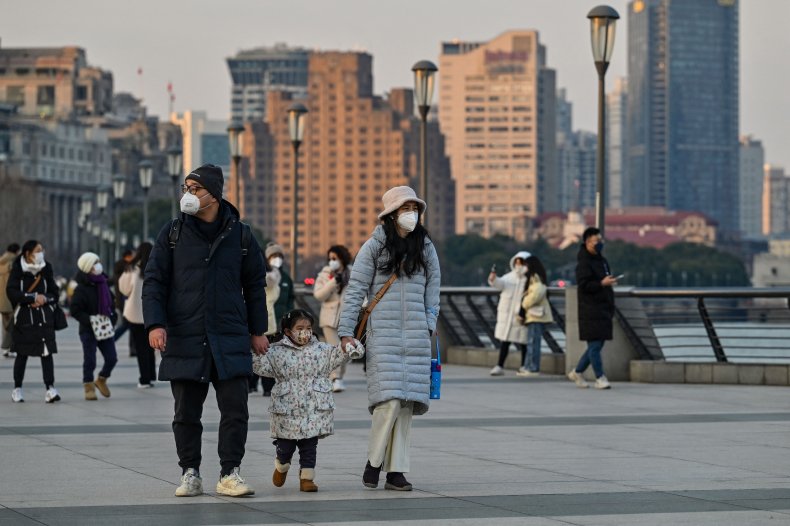 After Joe Biden told PBS NewsHour last week that Xi has "enormous problems" at home because of a faltering economy, China's foreign ministry called the U.S. president's frank remarks "extremely irresponsible" and lacking in "basic diplomatic etiquette."
At China's agenda-setting Central Economic Works Conference back in mid-December, Xi told his officials to find ways to boost the consumption capacity of low- and middle-income families. Policies should be geared toward "vigorously implementing a strategy of expanding domestic demand," he said, according to notes published Thursday by Qiushi, the Communist Party's leading theoretical journal.
MarcoPolo's Song said Beijing is likely to set "a more realistic growth target" of 5.5 percent next month at a political event known as the "two sessions."
Reality Bites
China spent vast sums of money last year amid an explosion in health care expenditure associated with efforts to maintain Xi's signature policy on COVID. Fiscal reports published in recent weeks by 20 of the country's 31 provinces, municipalities and autonomous regions revealed a total spend exceeding at least $51 billion.
Guangdong province, a manufacturing hub in the south, said it spent over $10 billion on virus prevention and control measures in 2022, up nearly 57 percent from 2021 and more than double its public health costs in 2020. Officials in the country's most populous province, home to some 127 million people, said the funds went toward vaccinations, mass testing and subsidies for front-line medical staff.
The bills have caught up with local governments; authorities in Wuhan and Dalian, two cities in central and northeastern China, faced a wave of protests by tens of thousands of pensioners in the past week over an insurance reform that slashed benefits for the elderly. Some complain the cut in public health benefits will impact their ability to afford certain medications in future.
This comes as China hurtles toward the undesirable status of what the WHO calls a "super-aged society." In January, annual demographic data published alongside the statistics bureau's quarterly update confirmed the start of the country's long-anticipated population decline in the form of its first negative birth rate in 61 years.
China, at 1.41 billion people, may be entering its final year as the world's most populous country, soon to be overtaken by India, if it hasn't already. China's shrinking workforce directly concerns its long-term productivity levels. It may struggle to avoid the irreversible "middle-income trap" of growing old before growing rich, repeating the fate of many advanced economies in the West.
China relaxed its one-child policy in 2016 and now allows married couples to have up to three kids. The government has offered cash subsidies, tax breaks and property concessions, among other incentives, to encourage the public to have more children, according to Lin of INDSR.
"However, because the cost of raising children has risen sharply, even with policy subsidies, many people still cannot afford it, especially with the economy in an unstable state," she said. "In addition, the huge pressure of taking care of aging parents and grandparents also reduces the incentive for young people to have children."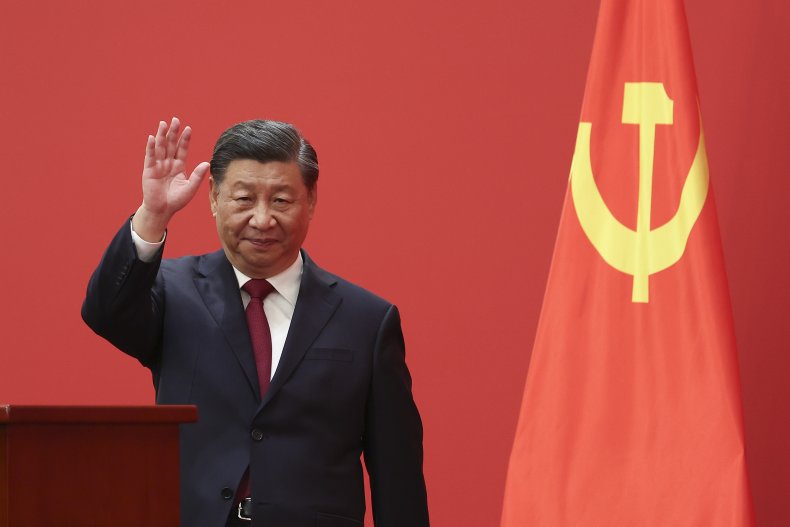 Having secured a norm-breaking third term atop the country's ruling party last October, Xi must now secure economic stability to legitimize his ongoing role, according to China watchers. In the long run, however, China's leader could pay an unpredictable price for harshly enforcing zero COVID and then abandoning it with little warning.
The policy shift should have been gradual, public health experts say, but it wasn't and arguably couldn't have been. Decision-making in the authoritarian, one-party state often lacks finesse, instead swinging from one extreme to the next. The cost of diminished public trust may yet come due.
What's more, China's true pandemic death toll remains shrouded in mystery. The government has published 83,150 official COVID-related deaths, but health experts, including those atop the WHO, believe the figure vastly undercounts the situation on the ground, in part because it only considers fatalities in hospitals.
Researchers estimate there may have been upward of a million deaths in the past two months, a number that, if acknowledged by officials, would give the lie to Beijing's claim to superior governance over Western democracies, although the Chinese public's lived experiences already are telling a difference story.
Do you have a tip on a world news story that Newsweek should be covering? Do you have a question about China? Let us know via worldnews@newsweek.com.