Xi Jinping To Extend Rule Over China at Communist Party Event in October
The Chinese Communist Party is set to hold its twice-a-decade national congress in October, where its general secretary, Xi Jinping, is widely expected to extend his rule as China's paramount leader in a precedent-defying move.
The party's powerful Politburo met in Beijing on Tuesday and agreed to convene the current 205-member Central Committee for the final time on October 9, China's official Xinhua news service said.
At the gathering, the Politburo will propose October 16 as the date for the CCP's 20th National Congress, the biggest event in the political calendar this year.
Held every five years at the Great Hall of the People on Tiananmen Square, the congress, which typically lasts one week, will bring together around 2,300 delegates, who represent the CCP's more than 90 million card-carrying members.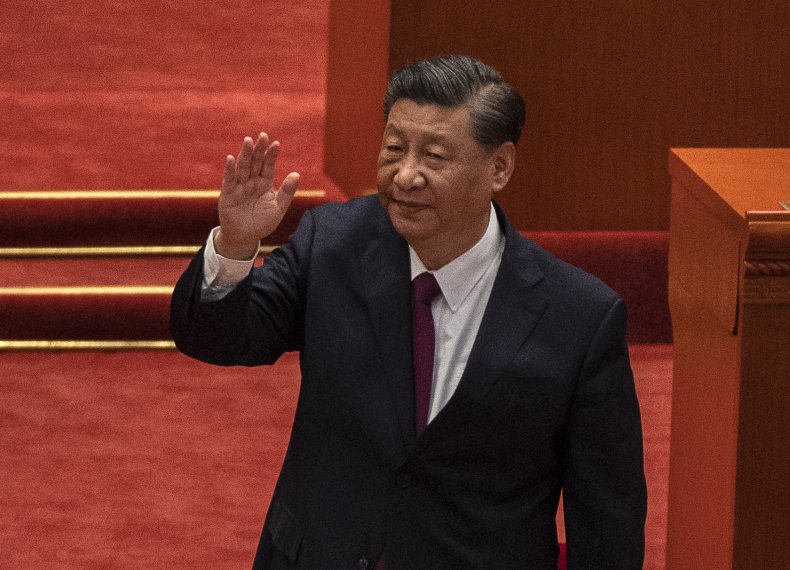 The group will choose a new Central Committee from a pre-selected pool of candidates. They will also put down new ideological guidelines for the party and approve amendments to China's constitutions.
But the meeting is most notable for what happens immediately after its conclusion, when a personnel shuffle occurs among the party's senior leadership.
A day after the national congress ends, what is soon to be the CCP's 20th Central Committee will select from within itself a new 25-member Politburo and its seven-man Standing Committee—its highest decision-making body—at its First Plenary Session.
Not all senior leaders will be replaced: the party's unofficial "seven-up, eight-down" rule means only advisers above the age of 68 will be expected to step down.
It is here that Xi, 69, is likely to break the precedent set by his two predecessors and retain the titles of CCP general secretary and chairman of the party's Central Military Commission.
His allies, meanwhile, could rise to the top of the party leadership, but it remains to be seen how Xi delegates the country's economic, social and diplomatic policies for the next half a decade.
Another appointment to watch will be who comes in for China's outgoing premier, Li Keqiang, who is stepping down next spring after two five-year terms.
It would be a major surprise if Xi, who has effectively consolidated power around himself in the last decade, fails to secure what is the CCP's core leadership role this fall. So far, indications suggest he will only further centralize decision-making at the top of the party.
Last month, Hong Kong's pro-Beijing newspaper Ming Pao quoted a party insider as saying Xi might even revive the title of chairman for his third term as he seeks to elevate himself to the levels of Mao Zedong.
The CCP abolished the title of chairman for its top leader in 1982.
Meanwhile, Xi's ceremonial title of president, term limits for which were scrapped in 2018, also will be renewed when China's legislature, known as the National People's Congress, meets for its annual session next March.
China's assertive foreign policy and the rapid modernization and expansion of its military—two symbols of Xi's leadership—are unlikely to change.