Chinese Hackers Created Fake Facebook Profiles to Spy on Journalists, Uyghur Activists
Chinese hackers used fake Facebook profiles to spy on Uyghur activists, journalists and dissidents from China's Xinjiang region, the company announced on Wednesday.
Facebook said the hacking operation also targeted individuals living in Turkey, Kazakhstan, the U.S., Syria, Australia and Canada. In total, fewer than 500 people were affected.
The hackers attempted to gain access to computers and phones by creating fake Facebook profiles that were intended to appeal to a Uyghur audience, the Associated Press reported.
In some cases, the hackers created look-alike websites and accounts that were almost identical to legitimate news sites popular with Uyghur Muslims across the Xinjiang region.
Those fake accounts contained malicious links that infected computers and smartphones if clicked, which would then allow the hackers to gain access and spy on devices.
"They tried to create these personas, build trust in the community, and use that as a way to trick people into clicking on these links to expose their devices," Nathaniel Gleicher, Facebook's head of security policy, told reporters on Wednesday.
For more reporting from Newsweek, see below.
Xinjiang is home to roughly 11 million Uyghurs, a predominantly Muslim-Turkic ethnic minority.
The hacking report from Facebook follows a long-standing international and human rights concern alleging that China has placed over 1 million Uyghurs and other Muslim minorities into detainment camps, and forces people to work against their will.
In 2018, the United Nations said they had credible evidence to suggest China had transformed Uyghur regions into "something that resembles a massive internment camp that is shrouded in secrecy, a sort of 'no rights zone.'"
In October of 2020, the U.S. Department of Labor said that Uyghur laborers are forced to "endure dreadful conditions" and "receive little pay, are not allowed to leave, and have limited or no communication with family members. If family communication and visits are allowed, they are heavily monitored or cut short."
This week, the United States, in coordination with Canada, the European Union and United Kingdom, announced it will implement sanctions against China in response to the nation's treatment of Uyghur communities and others belonging to ethnic or religious groups its government considers minorities.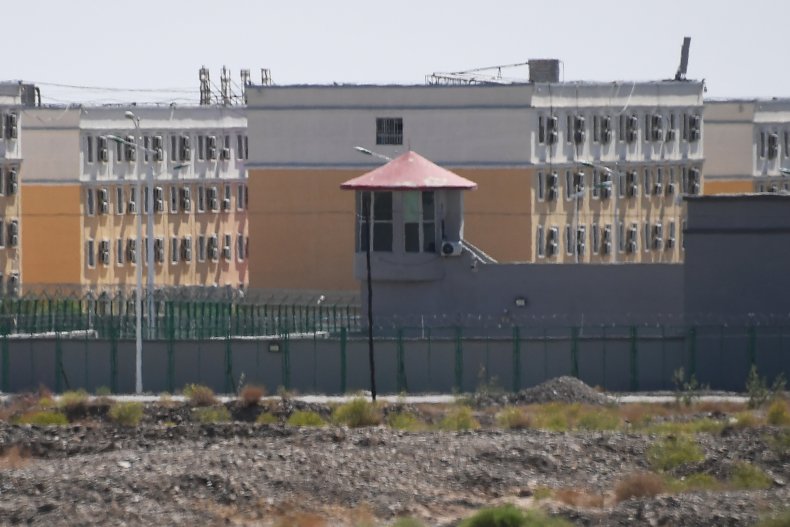 For more reporting from the Associated Press, see below:
Facebook company said it uncovered the network during its routine security work, and has deactivated the fictitious accounts and notified individuals whose devices may have been compromised. Most of the hackers' activities took place on non-Facebook sites and platforms.
Facebook's investigation found links between the hackers and two technology firms based in China but no direct links to the Chinese government, which has been criticized for its harsh treatment of Uyghurs in Xinjiang.