Chinese Hackers Stole Personal Information of 100,000 U.S. Navy Personnel, Department of Justice Reveals
The Department of Justice on Thursday charged two Chinese hackers with stealing hundreds of gigabytes of corporate data from U.S. companies as well as personal details of U.S. Navy personnel.
FBI officials said the Chinese hackers are connected to Chinese state intelligence agencies and have successfully stolen information from at least 45 tech companies and government agencies, including NASA. The hackers also successfully stole the personally identifiable information of at least 100,000 members of the U.S. Navy, according to the indictment.
The two men indicted, Zhu Hua and Zhang Shilong, allegedly are members of a group known as Advanced Persistent Threat 10, or APT10. Cybersecurity experts have also nicknamed the group Stone Panda, Red Apollo and POTASSIUM. Their cybertheft operations allegedly began as early as 2006.
"They are called advanced persistent threats because they use malware to gain access to computer networks and exfiltrate and steal data over an expanded period of time," officials said Thursday.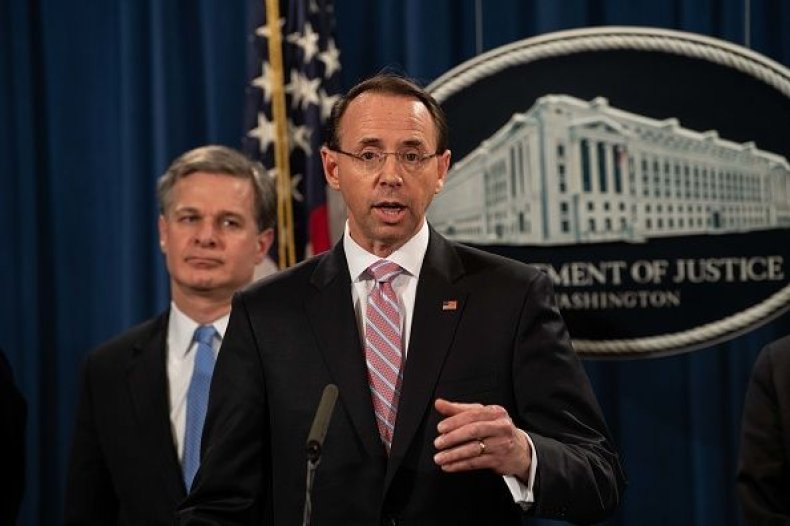 The relationship between the U.S. and China is currently strained over ongoing trade disputes and alleged Chinese theft of intellectual property.
Recently, the Department of Justice revealed that 90 percent of the economic espionage and industrial secrets theft that it investigates are linked to the Chinese government. In September, a report by the organization Freedom for Defense of Democracies noted that Beijing is using cyberespionage to gain military and economic advantages.
"For years, the Chinese government has engaged in cyber-enabled economic espionage and other covert and clandestine activities to strengthen China's economic competitiveness and strategic position. China is estimated to be responsible for 50 to 80 percent of cross-border intellectual property theft worldwide, and over 90 percent of cyber-enabled economic espionage in the United States," the report noted.
In June, reports revealed that Chinese hackers had successfully infiltrated private military contractors and stolen U.S. Navy secrets. The FBI estimates that China employs around 30,000 cyberspies.
Deputy Attorney General Rod Rosenstein, FBI Director Chris Wray and Geoffrey Berman, the U.S. attorney for the Southern District of New York, announced the indictment on Thursday.
Over the past several years, the Department of Justice has frequently indicted foreign hackers, including those from Iran and Russia. The Trump administration said Thursday that over 12 international allies will call out China for its persistent efforts to steal trade secrets. The U.K. has already announced its support publicly.
China has not yet responded to the allegations.