Secret Chinese Spy Balloon Under Donald Trump Passed Through These States
Chinese balloons travelled into U.S. airspace on at least three occasions during the Trump presidency, defense officials have said, as an unearthed intelligence report said that one passed over Hawaii and Florida in 2019.
Officials on Monday said that a balloon had also appeared earlier in the Biden administration before air surveillance capacity was improved, which also allowed them to retrospectively identify stratospheric aircraft.
The emergence of the U.S. Air Force report comes days after a suspected Chinese spy balloon was shot down off the coast of South Carolina, after travelling over the U.S. for several days.
It was first spotted over the Aleutian Islands, an archipelago off the coast of Alaska, on January 28, before travelling across Alaska, Canada, and then back into the northern U.S. on Tuesday. It was seen above Billings, Montana on Wednesday, when President Joe Biden was briefed on it.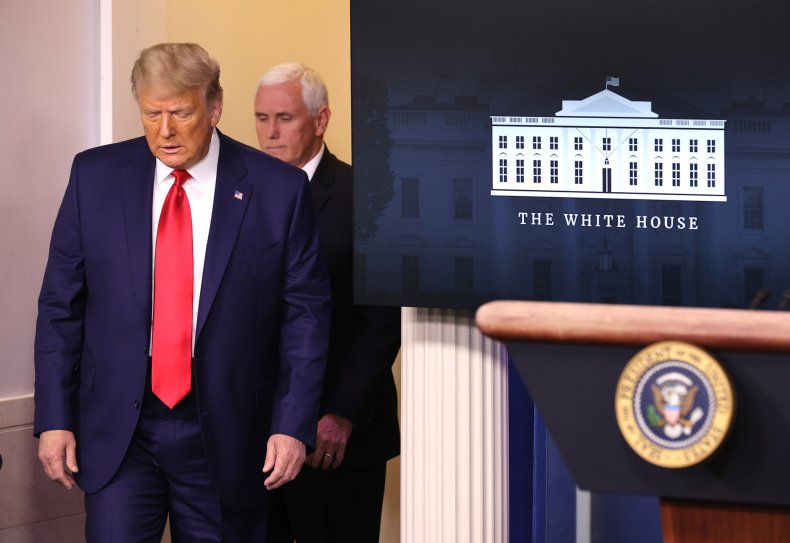 The high-altitude aircraft was allowed to travel in U.S. airspace as Biden accepted a recommendation not to take it out while above land, over safety concerns for those on the ground. Lawmakers and former Trump administration officials have criticized the decision not to have shot it down sooner.
According to excerpts of an April 2022 report entitled "People's Republic of China High-Altitude Balloon" seen by CNN, an apparent Chinese spy balloon "circumnavigated the globe" in 2019 when Trump was president. The document reportedly states that the balloon travelled at around 65,000 feet, "drifting past Hawaii and across Florida."
The Air Force is quoted as saying the balloon was "launched and controlled" by China, and that the nation had "deployed multiple [high-altitude balloons]" that could operate in the stratosphere, between 65,000 feet and 328,000 feet, "for months at a time."
The assessment suggests that China not only had the capability to launch high-altitude aircraft well before the one that was sighted in late January but has been doing so for several years. CNN reported that the document did not make clear when the U.S. first became aware of the flights.
A senior administration official told the Associated Press on Monday that there were three occasions during the Trump administration, and one previous occasion during the Biden administration, in which Chinese balloons travelled over U.S. territory at least briefly.
The official said that they were only made aware of the balloons after Trump left office and that intelligence agencies would be offering briefings to former White House officials. Trump denied reports of such balloons under his watch, decrying it as "fake information," while others have suggested the former president was not informed about them.
Glen VanHerck, commander of the North American Aerospace Defense Command and U.S. Northern Command, told reporters on Monday that the U.S. military had a "domain awareness gap" that allowed the balloons to travel undetected.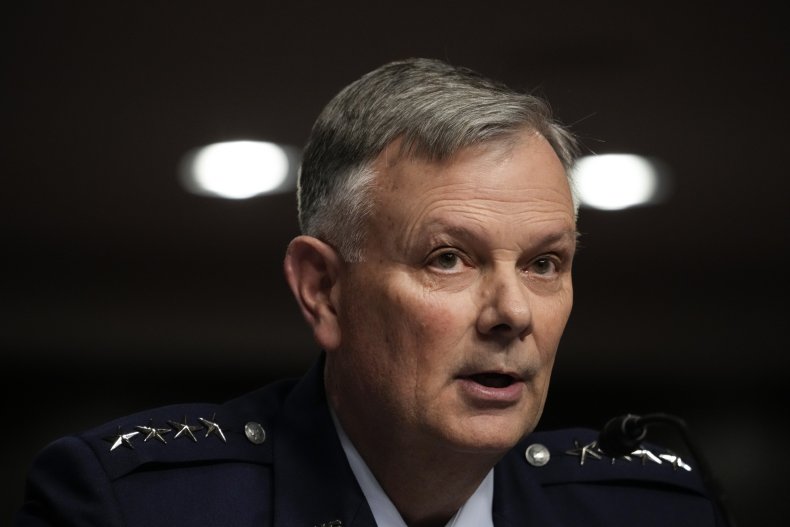 "Every day as a NORAD commander, it's my responsibility to detect threats to North America. I will tell you that we did not detect those threats," he added, stating that intelligence agencies were able to identify them post hoc "from additional means."
The Biden administration took credit for improving detection capabilities that allowed them to spot the latest suspected Chinese spy balloon—however, Republicans have questioned why it was not shot down over uninhabited land in Alaska or the Pacific Ocean.
Jake Sullivan, the White House national security adviser, said that after Biden took over the presidency, the U.S. enhanced "surveillance of our territorial airspace, we enhanced our capacity to be able to detect things that the Trump administration was unable to detect," AP reported.
He defended the decision to hold off shooting down the balloon, noting that military advisers had said that taking it out over water "created a greater possibility that we could effectively exploit the wreckage than if it were shot down over land."
China has denied U.S. claims that the balloon was intended for surveillance, instead claiming that it was a civilian weather balloon that had drifted off course.
Newsweek has contacted the Chinese Ministry of Foreign Affairs and Trump for comment.