Trump 'Never Informed' of Chinese Balloons by Pentagon: Congressman
Former President Donald Trump was allegedly not informed of several spy balloons that passed over the United States during his term, according to Representative Michael Waltz, a Florida Republican.
In light of last week's incident in which a suspected Chinese spy balloon was spotted in American airspace and eventually shot down over the Atlantic Ocean, Pentagon spokesman Patrick Ryder said in a press conference Thursday that several such crafts have been spotted over the last few years, including during Trump's administration. Trump himself, as well as several of his former staffers, have strenuously denied those claims.
Waltz, who represents Florida's 6th Congressional District, took to Twitter on Sunday and said that he had been told by Defense Secretary Lloyd Austin's office that Chinese spy balloons had indeed been spotted in recent years. He also added that Trump-era national security officials claimed to have never been told about the sightings.
"The Office of the Secretary of Defense has informed my office that several Chinese balloon incidents have happened in the past few years - including over Florida," Waltz tweeted initially. "Why weren't they shot down?"
The congressman continued in another tweet: "And according to several Trump Admin national security officials - they were never informed of these intrusions by the Pentagon."
During an interview with Fox News Digital on Sunday, Trump insisted that no such balloons were spotted during his term in the White House, and also lambasted President Joe Biden's handling of the situation as "incompetent."
"It never happened with us under the Trump administration and if it did, we would have shot it down immediately," the former president said. "It's disinformation."
Trump made a similar claim in a post to his Truth Social account on Sunday.
"China had too much respect for 'TRUMP' for this to have happened, and it NEVER did. JUST FAKE DISINFORMATION!" the post read.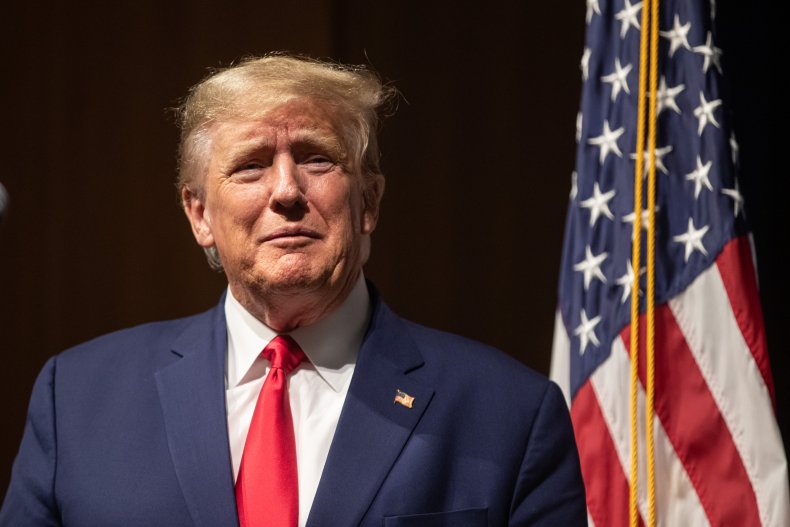 When reached for comment on Waltz's claims by Newsweek, a spokesperson for Trump referred to comments recently made to other outlets by former Trump administration officials.
John Bolton, who previously served as a national security adviser to the Trump administration, similarly told Fox News Digital on Sunday that he could "say with 100% certainty" that no balloons were spotted while he served in the White House. He added that he had not heard of such incidents after leaving the position.
Mark Esper, a former secretary of defense, told CNN on Friday that Ryder's claim about previous sightings left him "surprised."
"I don't ever recall somebody coming into my office or reading anything that the Chinese had a surveillance balloon above the United States," he said.
Newsweek also reached out to the Department of Defense for comment, but it declined to speak on matters regarding congressional correspondence.
Updated 02/05/2023, 6:34 p.m. ET: This article was updated to reflect responses from Trump's representatives and the Department of Defense.