Donald Trump Scores Endorsement From Chris Christie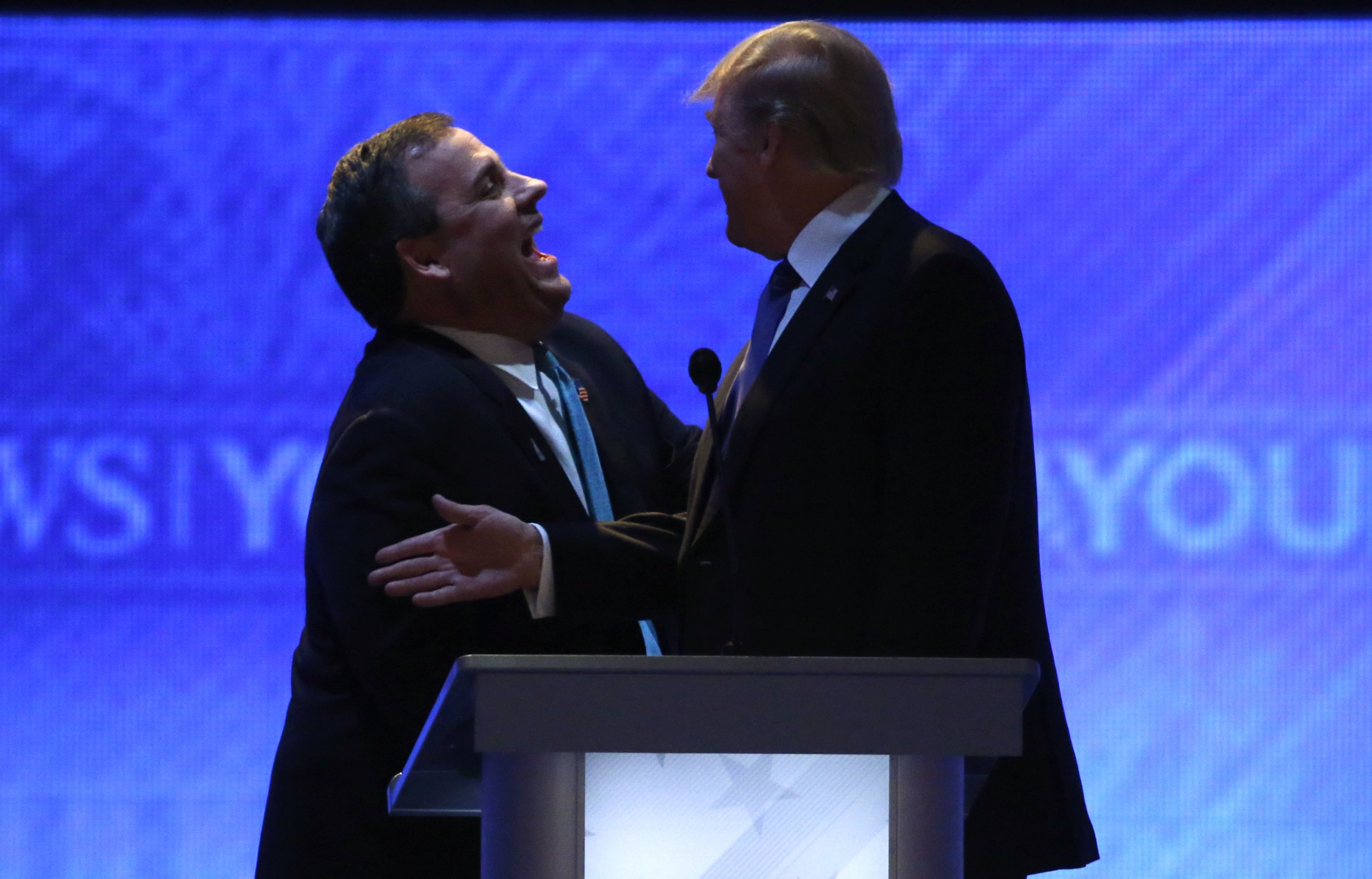 On Friday, New Jersey Governor Chris Christie, who dropped out of the Republican presidential race earlier this month, endorsed front-runner Donald Trump for president. Christie's support, which came as a surprise to many Americans, gives the real estate billionaire an extra boost and additional time in the spotlight ahead of next week's Super Tuesday.
"There is no one who is better prepared to provide America with the strong leadership that it needs, both at home and around the world, than Donald Trump," Christie said Friday at a campaign rally in Fort Worth, Texas. "I'm happy to be on the Trump team, and I look forward to working with him."
His endorsement came a day after the party's 10th debate on Thursday night in Houston. Texas will hold the largest primary in four days on Super Tuesday. At the event, Florida Senator Marco Rubio ripped into Trump, as he jockeyed with Texas Senator Ted Cruz to be the party's alternate to the billionaire.
In his speech on Friday, Christie targeted Rubio, saying none of his comments are focused on Americans. Rubio has shown himself "to be wholly unprepared to be president of the United States," he said.
The governor said Trump is the "best choice" for the Republican nomination, and the clear standout to beat Democratic front-runner Hillary Clinton in a potential matchup in the general election this fall. He said he made his decision when he met with Trump on Thursday.
"I can guarantee you that the one person that Hillary and Bill Clinton do not want to see on that stage…is Donald Trump," he said.
Christie, who once was viewed as a rising star in the Republican Party, also cited his decade-old friendship with the billionaire. He suspended his campaign following a weak showing at the February 9 primary in New Hampshire.
But during his own campaign for the Republican nomination for president, Christie joked about Trump becoming his party's choice for president.
"He's rich, maybe that makes him a winner," Christie said on the trail last November. "I don't think people have thought about it in great depth yet."
Trump said Christie's endorsement "really meant a lot." Later on Friday, the pair will travel to Oklahoma City for a rally.