They have have traded barbs throughout the year, but President Donald Trump appears to be trying to have the final word of 2019 in his spat with CNN anchor Chris Cuomo.
On Monday, the president repeated his nickname for the host of Cuomo Prime Time in a retweet of an article by the far-right website Breitbart, which listed what it described as "Chris Cuomo's 7 Embarrassing 2019 moments."
The Breitbart article described Cuomo as an "anti-Trump host" and included a viral video showing his confrontation with a man in a bar in which the CNN host took offense at being called "Fredo"—a reference to Fredo Corleone, the doomed weakling son of mob boss Vito Corleone in the Godfather films.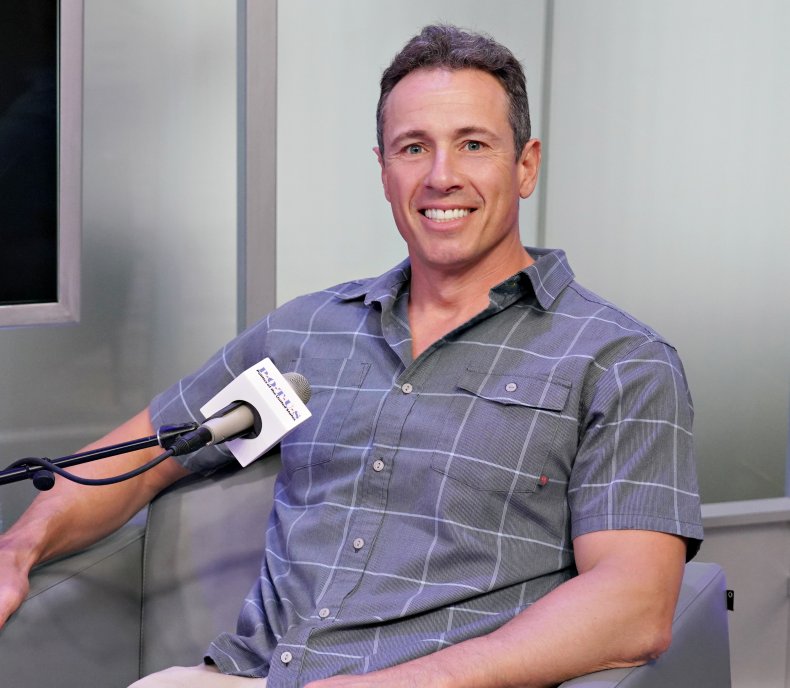 Cuomo told the man it was "an Italian aspersion," and "like the N-word for us." Trump mocked the video, tweeting that he "thought Chris was Fredo also, adding, "The truth hurts. Totally lost it!"
Another embarassing moment for Cuomo in 2019, according to Breitbart, was an Instagram video he posted showing him working out, and saying, "grind is the only glory."
Along with the article, Trump tweeted on Monday: "He is Fake News, will always be Fredo to us. I should release some of his dishonest interviews? Coupled with bad ratings, he'd be out!"
Newsweek has contacted the White House to clarify what the president meant by suggesting he might release "dishonest interviews."
Trump has repeatedly used the "Fredo" description of Cuomo throughout the year, even using the term on the sidelines of the United Nations General Assembly soon after the host interviewed the president's lawyer in September.
Trump told journalists he watched "Rudy [Giuliani] take apart Fredo. Fredo's performance was incompetent." Newsweek has contacted CNN for comment.
In November, Trump tweeted that New York can "never be great again under the "current leadership of Governor Andrew Cuomo [the brother of Fredo]," and in a swipe at the network he works for, Trump tweeted earlier in December, "Fredo on CNN is dying."
However, the Fredo epithet has been also used to describe the president's son. This was the focus of Donald Trump Jr's criticism of Cuomo in January. Back then, guest Ana Navarro, a Republican strategist, also called the president's son Fredo.
Star Wars legend Mark Hammill used the nickname to mock Trump Jr. when he defended his father's tweet of his head superimposed onto an image of fictional boxer Rocky Balboa.
Many mocked the doctored image and the Luke Skywalker actor tweeted a collage of four unflattering images of President Trump, with the message, "Hey Fredo- Not to be outdone, can you guess which of these 4 photos was clearly NOT non-doctored?"