Chris Evans Speaks Out About NSFW Photo Mishap
Chris Evans has finally reared his head after all but breaking the internet this week with his accidental NSFW nude photo.
Now, the Captain America star has taken the opportunity to urge his fans to vote in the 2020 November presidential election.
Taking to Twitter, Evans, 39, tweeted: "Now that I have your attention," along with two emojis symbolizing embarrassment, adding: "VOTE Nov 3rd!!!"
The Knives Out actor was left red-faced when he accidentally posted a screen recording of his camera roll, with a penis in one of the thumbnails, believed to be his own, to his 6.1 million Instagram followers last week.
The nude photo leak sent the internet into a frenzy, immediately going viral with many of Evans' famous friends weighing in on the blunder.
His Marvel co-star, Mark Ruffalo, downplayed the gaffe, tweeting, ".@ChrisEvans Bro, while Trump is in office there is NOTHING you could possibly do to embarrass yourself. See... silver lining."
Evans' brother Scott Evans also poked fun at his sibling, tweeting: "Was off social media for the day yesterday. So. What'd I miss?"
After laying low for a few days, Evans is now back on social media and owning the mishap.
His Knives Out co-star Jamie Lee Curtis today responded to him, tweeting: "My boy! Proud of him. Got MY attention!"
While film director Jeremy Newberger teased: "Seems like you are leaning left too! Way to go Chris!"
Another person joked: "Election about to get shafted!"
Actress Jameela Jamil joked: "You did it for your country."
While another jested: "It's okay. The world just found out you have a big...heart."
It's pretty obvious who Evans will be voting for in November, as the actor is an outspoken Democrat and anti-Trump advocate.
Back in July, the Evans shared a parody video mocking President Donald Trump.
The Avengers actor delighted in a silly video of the president which turns one of his speeches into an auto-tuned song.
"I've watched this about ten thousand times. I love it so much. Thank you @gregorybrothers!!" he tweeted.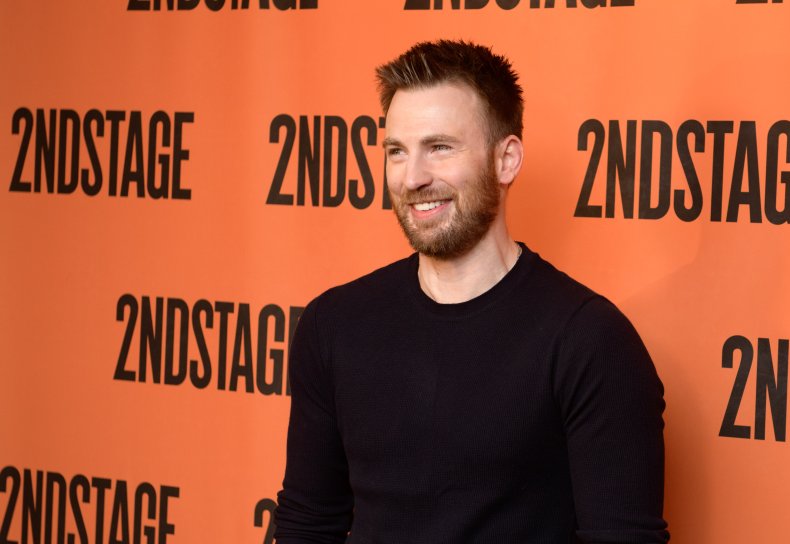 Evans also made headlines recently when he surprised a brave six-year-old who saved his little sister from a dog attack.
The actor sent a sweet video message to Bridger Walker from Wyoming who went viral for his amazing act of bravery in saving his younger sister from a dog attack, and becoming severely injured himself in the process, requiring 90 stitches.