Chris Noth, Ryan Reynolds' 'And Just Like That' Peloton Ad Viewed 3M Times
The debut of the Sex and the City reboot became a huge talking point last week when one of its characters died after exercising on a Peloton bike.
Within hours of the inaugural episode of And Just Like That... hitting screens, Peloton stock prices plummeted and the makers of the popular stationary bike issued a statement stressing that the character's lifestyle caused their death.
But it would appear that the fitness giant has now seen the funny side in the PR debacle, unveiling a parody commercial on Sunday that poked fun at the storyline.
Spoilers ahead
In the new show's debut episode last week, Chris Noth's character, John "Mr. Big" Preston, was seen dying of a heart attack after working out on his bike.
Mr. Big's wife, Carrie Bradshaw (Sarah Jessica Parker), discovered him collapsed at their New York City home just hours after making playful jabs at his affection for video instructor Allegra (real-life Peloton instructor Jess King).
And while the characters in the show grapple with the reality of losing a major figure in their lives, fans were treated to a revived Mr. Big on Sunday, when Peloton unveiled a new ad on Twitter, which was titled: "And just like that...he's alive."
In the clip, Mr. Big is seen sitting before a cozy fire with Allegra, as he says: "To new beginnings," prompting his instructor to repeat the sentence with a smile.
After she informs Mr. Big that he looks "great," the TV show favorite responds: "I feel great... Shall we take another ride? Life's too short not to."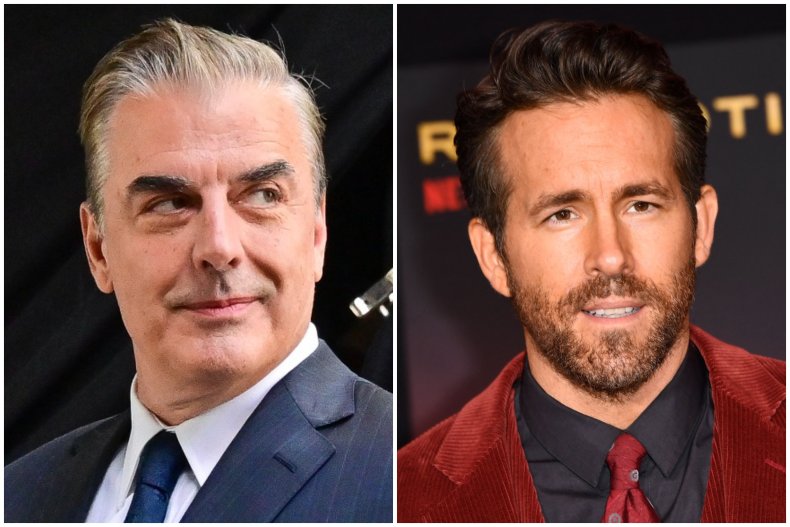 As the two chuckle with one another, Ryan Reynolds' voice is then heard saying: "And just like that, the world was reminded that regular cycling stimulates and improves your heart, lungs and circulation, reducing your risk of cardiovascular diseases.
"Cycling strengthens your heart muscles, lowers resting pulse and reduces blood fat levels," Reynolds concluded, before adding, "He's alive."
At press time, the video has been viewed more than 3 million times on Peloton's Twitter account and 1.5 million times on its Instagram account.
Reynolds also shared the clip on his Instagram account, along with the caption: "Unspoiler alert." His upload has been viewed on Instagram 1.7 million times.
Following Mr. Big's death, Dr. Suzanne Steinbaum, a preventative cardiologist and member of Peloton's health and wellness advisory council, said in a statement: "Mr. Big lived what many would call an extravagant lifestyle—including cocktails, cigars, and big steaks—and was at serious risk as he had a previous cardiac event in Season 6.
"These lifestyle choices and perhaps even his family history, which often is a significant factor, were the likely cause of his death. Riding his Peloton bike may have even helped delay his cardiac event."
In a recent interview with Newsweek, And Just Like That... showrunner Michael Patrick King revealed the measures taken to evade the paparazzi and keep the shocking plot twist from leaking to the public.
While characters on the show were seen attending Mr. Big's funeral, King persuaded Noth to make his way down to the New York City set on the day, to prevent onlookers from figuring out who was being mourned.
King said: "Chris was really pleased with the collaboration...so much so that he even put on a suit and came to the funeral show when we were taping his funeral.
"We wrote a fake scene, and Sarah Jessica and he put on costumes. He said to me, 'you really want me to put a face of makeup on and come down and shoot a fictional scene at my funeral?' I go, 'yeah,' because I really wanted the audience to be as surprised as possible before we did it. And that was one of the red herrings that we threw into the mix."
And Just Like That... airs Thursdays on HBO Max. The first two episodes are streaming now.