'And Just Like That' Showrunner on the Ingenious Way They Kept Big's Death a Secret
And Just Like That on HBO Max billed itself as "a new chapter of Sex and the City," and Episode 1 showed it was not fooling around. In that episode, John Preston (played by Chris Noth), aka Mr. Big, aka Carrie's on-off romantic partner for nearly 25 years, died of a heart attack.
This shock development came as a massive surprise to long-term fans of Sex and the City—and the new series' team went to great lengths to keep it that way.
In an interview with Newsweek, showrunner Michael Patrick King revealed that to keep this death a secret, they filmed fake scenes with Chris Noth that would throw the paparazzi off the scent.
King also revealed how he worked with Noth over a long period of time to create a death that the actor would be happy with for the character.
And Just Like That filmed fake scenes to hide Big's death
Episode 2 of the series (streaming now on HBO Max) is largely set at Mr. Big's funeral. Knowing that fans may be able to work out whose funeral it was from his absence, King persuaded Noth to come onto the funeral set and film a fake scene with Carrie Preston (nee Bradshaw, played by Sarah Jessica Parker).
The showrunner told Newsweek: "Chris was really pleased with the collaboration...so much so that he even put on a suit and came to the funeral show when we were taping his funeral.
"We wrote a fake scene, and Sarah Jessica and he put on costumes. He said to me, 'you really want me to put a face of makeup on and come down and shoot a fictional scene at my funeral?' I go, 'yeah,' because I really wanted the audience to be as surprised as possible before we did it. And that was one of the red herrings that we threw into the mix."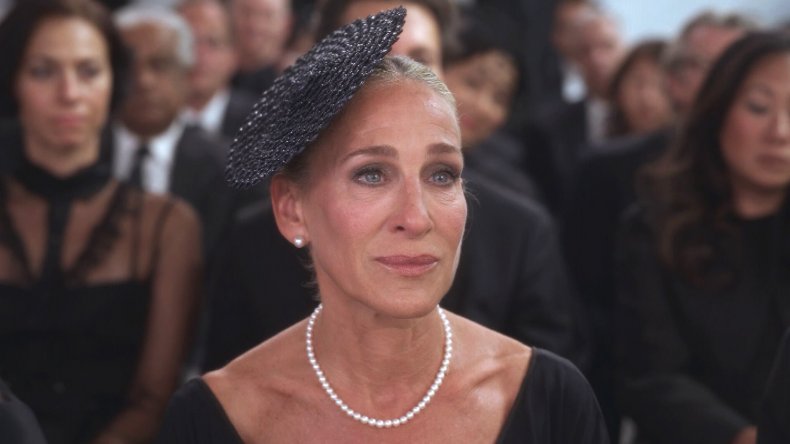 Mr. Big was always meant to die in And Just Like That
In a recent interview with The Guardian, Noth said that he initially did not want to do the new series, and had to be talked into it by King.
Per King, Noth saying no would have been the end of the show, as the whole idea of And Just Like That was always to start with his character's death.
Asked by Newsweek whether Big's death was always a part of the plan for the show, King said: "It was always on the table, because I knew it was a significant new chapter. That was the storyline.
"If Chris wouldn't do Big, then we wouldn't have come back. I wouldn't have done it without him. That storyline affects the entire series. All the characters are affected by that."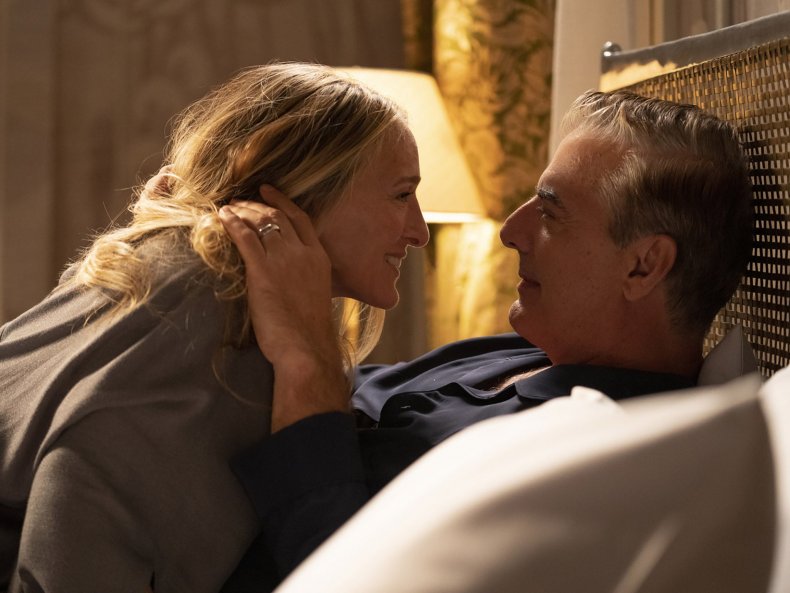 How Chris Noth was convinced to appear in And Just Like That
Per King, it was this storyline, and the chance it give Noth to say goodbye to the character, that appealed to him. "Chris is got incredible love hate relationship with Mr. Big," he said. "I've been with him when 35 people have chased him down the street screaming, Mr. Big, Mr. Big, Mr. Big.' So I get it. It's a lot to take around.
"So at first he was thinking, 'no, no, no.' And then of course, I said 'hi, do you want to join the show again and die?' And then he was like, 'of course!'
"We started talking about the character and what it would mean. And then Chris and I worked a lot. And it was a thrill, because he has great instincts, great story instincts. And together, what we came up with is exactly how he left and why he left and how he would leave and what their last moments would be all through the episode."
Chris Noth came up with one of the episode's most touching line
Per King, one of And Just Like That Episode 1's sweetest moments came from Noth.
He said, "that moment where she's [Carrie] going out the door and looks back and says, 'what do you want' and he goes, 'I'm just looking at you?' That was Chris. That's pure Chris. He just wanted that."
And Just Like That airs Thursdays on HBO Max. The first two episodes are streaming now.