Chris Pratt Reveals His Celebrity Twin in Meme—and It's Not Who You Think
The "Who Is Your Celebrity Twin" game has taken Instagram by storm, even among actual celebrities—who strangely, don't seem to match with themselves.
Guardians of the Galaxy and Parks and Recreation star Chris Pratt found out his own celebrity twin in a video posted on Thursday afternoon. After reading the game title aloud, he lets it work its magic—only to match him with Jennifer Lopez.
"I've never felt more beautiful," Pratt wrote, tagging the actress and pop star.
Some of Pratt's fellow celebrities chimed in on the resemblance.
"Lmao oh nahhh," UFC fighter Uriah Hall wrote.
"I totally see it!" sports reporter Jay Glazer countered.
"Makes sense. You always struck me as a Chrissy From The Block," Shazam star Zachary Levi said of his fellow superhero.
While, so far, Pratt and J.Lo haven't made a movie together, there's always hope. Assuming, of course, that audiences don't get confused which actor is which, that is.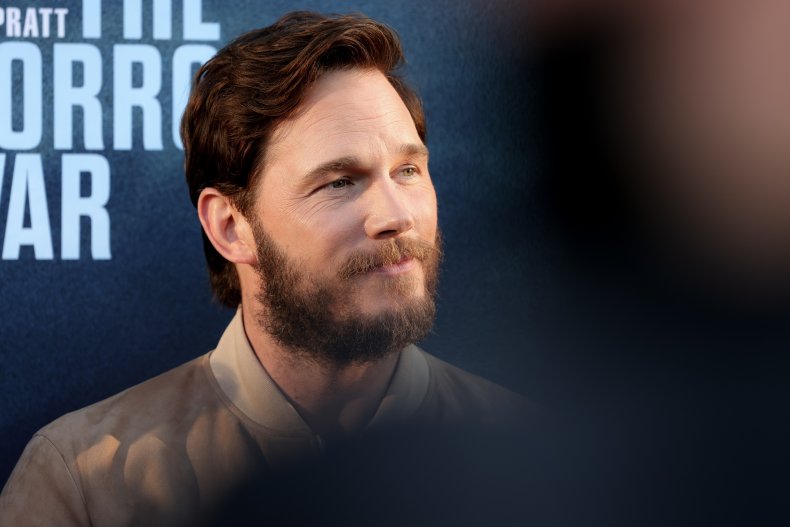 Pratt isn't the only celebrity to try their hand at the meme. Model and Celebrity Big Brother contestant Shanna Moakler played the game in an Instagram story post. Moaker matched with the iconic rapper, actor and marijuana enthusiast Snoop Dogg.
"Totally," Moakler laughingly says in the video.
The popular meme was created by Emma Sofija. For anyone who wants to play, simply go to her profile in the Instagram app, click the stars button, and choose the "Celebrity Lookalike" filter. Sofija matched with Margot Robbie, for what it's worth, according to Elite Daily.
Sofija also has a few older videos of celebrities using her filter. "Light Switch" singer Charlie Puth got Spider-Man: No Way Home star Tom Holland. Drew Taggart from the Chainsmokers matched with Zendaya, while Pretty Little Liars star Shay Mitchell and DJ Diplo both matched with Beyoncé. Dancing With the Stars dancer Derek Hough, like Sofija, is a double for Margot Robbie.
While the "Who is your celebrity twin" game is good fun, Pratt has faced a minor Instagram controversy in recent months. In a post the actor made about his family with his second wife, Katherine Schwarzenegger, he said she had given him Lyla, "a gorgeous healthy daughter."
Fans of Pratt's previous wife, actress Anna Faris, saw the reference as a slam against his son with Farris, Jack. Jack was born prematurely and suffered many health issues, including "severe brain bleeding" according to Faris' memoir Unqualified.
Maria Shriver, Pratt's mother-in-law, defended him, calling him a "great father" to both Jack and Lyla and telling Pratt to "rise above the noise."