Chrishell Stause has opened up about why her months-long romance with Selling Sunset co-star Jason Oppenheim has come to an end.
The erstwhile couple announced on Tuesday that they had gone their separate ways just five months after going public with their relationship, with Oppenheim, 44, sharing in an Instagram post that he and Stause, 40, remain "best friends."
Sharing a photo of himself posing with Stause, the founder and president of The Oppenheim Group wrote: "While Chrishell and I are no longer together, we remain best friends and we will always love and support one another."
"She was the most amazing girlfriend I've ever had, and it was the happiest and most fulfilling relationship of my life. While we have different wants regarding family, we continue to have the utmost respect for one another.
"Chrishell is an exceptional human being and loving her and having her in life is one of the best things that has ever happened to me."
Dancing With the Stars alum Stause expanded on the reasons behind their breakup in a heartfelt post on her own Instagram account, as she explained that having a family in the future is of importance to her.
"I have tried to embrace the world I have found myself in and that includes being open and honest about my relationships," she started her post. "It felt scary and terrifying knowing that it may not end in what society deems a success and what I am ultimately looking for.
"But after many long heartfelt talks, I am choosing to see it as a success no matter what label is attached to it publicly.
"Jason was and is my best friend, and other than our ideas for family ultimately not being aligned, the amount of respect and love we have for each other will not change going forward."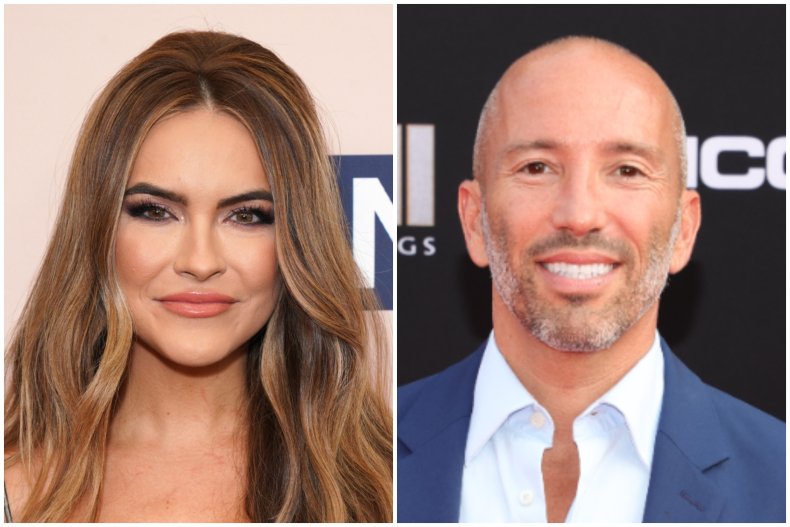 She went on: "Men have the luxury of time that women don't and that's just the way it goes. All of that being said, navigating this public terrain is difficult and I am just trying my best.
"No one would rather only speak about work related things more than me. But I understand this comes with it and I will always love and be extremely grateful for the opportunities I have been given.
"Although my initial reaction to a private situation was not to speak on it, sometimes it's easier to just live transparently because we only get one chance at this life. I very much hope to one day have a family and decisions I make at this point are with that goal in mind."
"Thank you for the kindness and support to those that understand," the former Days of Our Lives actress, who went public on her romance with Oppenheim in July on Instagram, concluded her post.
In an interview with Newsweek, which was published in November as Season 4 of Selling Sunset debuted on Netflix, Oppenheim sang the praises of his then-girlfriend.
"She's definitely becoming more and more successful in so many different areas," he said. "I mean, real estate, I honestly think she's got to be the top agent in the office, or right around the top agent, in terms of her production.
"She's selling a lot of multi-million dollar deals all on her own. I mean, both before and after our relationship. And really unaffected by our relationship. She's just becoming more successful."
"It's fun to watch, not just because she's an agent in my office becoming successful, but obviously for my girlfriend to be that successful it definitely fills me with pride," he added.
When asked if his relationship with Stause caused any friction with colleagues and co-stars—known for their constant stream of drama—Oppenheim insisted that they had all been supportive of the fledgling romance.
"I don't think it's changed the office dynamic," Oppenheim said. "I think everyone's really supportive of us. As an office that's [been] so close for so long, I don't think it's really actually changed the dynamic.
"Chrishell was close friends with so many of the other women in the office before her and I started dating, so I think it's actually been kind of an easy transition, really.
"And it's nice, because we're boyfriend and girlfriend and we work together and it's kind of nice. We have a lot in common, in that respect. We like that. I certainly enjoy that. It's just another common bond."
Stause, who was engaged to Glee star Matthew Morrison between 2006 and 2007, tied the knot with Jason Hartley in 2017, with the This Is Us actor filing for divorce in 2019. Their divorce was finalized in February, the same month her brief romance with Dancing With the Stars pro Keo Motsepe ended.