Chrissy Teigen is yet to speak out on Twitter against claims brands, including Macy's and Bloomingdale's, have distanced themselves from her in the wake of bullying allegations.
The television personality has been in hot water over the last week after reports surfaced that she bullied model Courtney Stodden in a series of abusive tweets.
On Tuesday, Page Six reported that Bloomingdale's was expected to sign a contract with Teigen, but pulled out as a result of the negative press she has received over the last week.
The report came days after conservative pundit Candace Owens claimed on Twitter that Macy's had dropped the former model due to the on-going controversy.
"I am pleased to announce that as of this evening, Macy's has removed Chrissy Teigen's cookware line from its website," Owens wrote. "Thank you @Macys for doing the right thing. Teenage suicide is not a joke. Thank you to everyone on the media for covering this story extensively."
A search for Teigen's "Cravings" cookware range does not currently turn up any results on the Macy's website.
Macy's and Bloomingdale's are yet to confirm the reports.
Newsweek has contacted representatives of Teigen, Bloomingdale's and Macy's for comment.
It was initially reported that Target was the first retailer to ax the sale of her "Cravings" cookware range. However, Target told Page Six its partnership with Teigen came to an end in December.
"We made the mutual decision in December to no longer carry the cookware line, given our continued focus on brands we develop and that can only be found at Target," the statement read.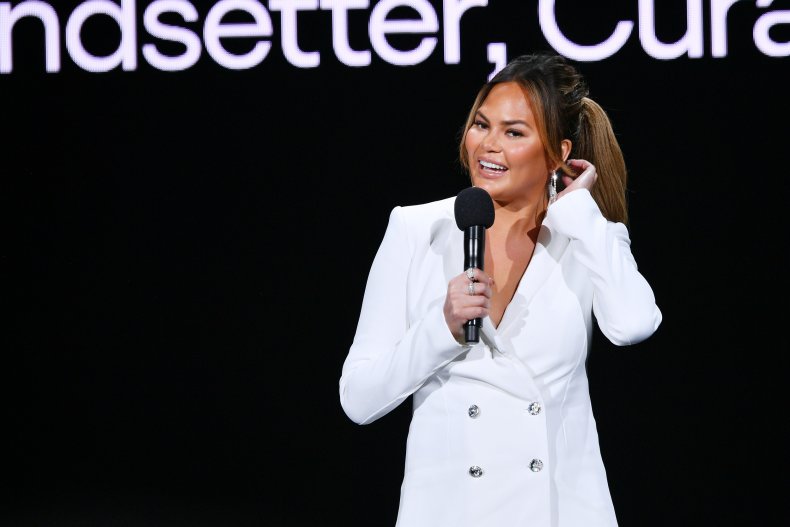 The backlash comes after Stodden, who uses they/them pronouns, spoke out against the public shaming they received in 2011, at the age of 16, over their marriage to 50-year-old actor Doug Hutchison.
In an interview with The Daily Beast, Stodden claimed Teigen had sent them a number of abusive tweets in 2011 and 2012.
"[She] wouldn't just publicly tweet about wanting me to take 'a dirt nap' but would privately DM me and tell me to kill myself," Stodden said. "Things like, 'I can't wait for you to die.'"
Teigen responded to the reports on Twitter with a public apology saying she was "mortified and sad" about the person she "used to be."
The 35-year-old wrote: "Not a lot of people are lucky enough to be held accountable for all their past b****** in front of the entire world."
"I'm mortified and sad at who I used to be. I was an insecure, attention seeking troll. I am ashamed and completely embarrassed at my behavior but that... is nothing compared to how I made Courtney feel."
Teigen added that she had "tried to connect with Courtney privately" but felt she wanted to also "publicly apologize."
She finished her thread by vowing to "work on being better than I was 10 years ago, 1 year ago, 6 months ago."
Stodden said they "accept her apology and forgive her" in a follow-up Instagram post.
However, the model added that they "never heard from her or her camp in private."
"I accept her apology and forgive her," the caption read. "But the truth remains the same, I have never heard from her or her camp in private. In fact, she blocked me on Twitter. All of me wants to believe this is a sincere apology, but it feels like a public attempt to save her partnerships with Target and other brands who are realizing her 'wokeness' is a broken record."