Christian Group Wins Supreme Court Battle Over Right to Fly Religious Flag
The Supreme Court unanimously ruled Monday that the city of Boston violated a Christian group's constitutional rights by preventing it from flying a Christian flag in front of City Hall.
A City Hall program has allowed private groups to fly individual flags on the flagpole when holding events in the building to promote diversity within Boston's communities. However, a Christian group known as Camp Constitution was denied the right to fly a flag bearing a cross because of the city's concern that the flag might imply government endorsement of a particular religion, contrary to the First Amendment, according to Reuters.
In its 9-0 decision, the Supreme Court overturned a lower court ruling and said that Boston essentially violated the group's right to free speech, another part of the First Amendment.
Justice Stephen Breyer wrote in the decision, "When the government encourages diverse expression—say, by creating a forum for debate—the First Amendment prevents it from discriminating against speakers based on their viewpoint."
He continued, "The city's lack of meaning­ful involvement in the selection of flags or the crafting of their messages leads us to classify the flag raisings as pri­vate, not government, speech—though nothing prevents Boston from changing its policies going forward."
Breyer also wrote that denying Camp Constitution's flag request "discriminated based on religious viewpoint" and violated the First Amendment's right to free speech.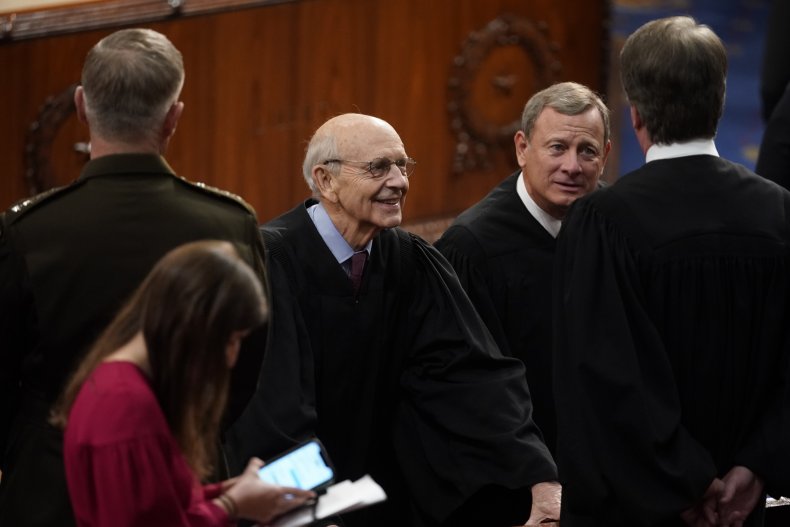 Boston did not deny any flag-flying requests in the 12 years before the Christian group's request and approved at least 284 flag-raising events before denying Camp Constitution's, according to court documents.
The Supreme Court's 6-3 conservative majority appears to be increasingly more receptive to cases involving religious rights, and this case could set a precedent for future rulings.
Harold Shurtleff, the founder of the Camp Constitution, wrote Sunday in a blog post on the group's website that "if the U.S. Supreme Court rules in favor in our case," other cases involving the separation of church and state might get rulings in favor of certain religious institutions.
After Monday's ruling, Shurtleff told Newsweek, "I think that what we've done here is teach people about the First Amendment. Our job is to teach people about the Constitution, the First Amendment being an important part of that."
He added, "I think that this decision will now say to people around the country that the First Amendment wasn't supposed to suppress religious freedom and the duty of government is to protect speech. And that includes if the speech has a religious message."
Liberty Counsel attorney Mat Staver, who represented Camp Constitution, said, "This case is so much more significant than a flag," according to Reuters.
"Boston openly discriminated against viewpoints it disfavored when it opened the flagpoles to all applicants and then excluded Christian viewpoints. Government cannot censor religious viewpoints under the guise of government speech," Staver added.