California and Los Angeles County have agreed to pay a church that repeatedly defied Governor Gavin Newsom's public health restrictions amid the COVID-19 pandemic $800,000 in a legal settlement.
The Los Angeles County Board of Supervisors voted in favor of the settlement on Tuesday. The county and the state will each pay $400,000 to Sun Valley's Grace Community Church to settle a prolonged legal battle that began when the church refused to follow Newsom's COVID-19 restrictions last year.
The church was sued by the county for not following restrictions including a since-rescinded ban on indoor worship, while the church also sued the county and the state over the restrictions. County officials said that Tuesday's settlement was "responsible and appropriate" in light of a February Supreme Court ruling that found California could not enforce many of its pandemic restrictions on churches.
"After the U.S. Supreme Court ruled that some public health safety measures could not apply to houses of worship, resolving this litigation is the responsible and appropriate thing to do," the county's counsel said in a statement. "From the onset of the COVID-19 pandemic, Los Angeles County has been committed to protecting the health and safety of its residents."
"We are grateful to the county's faith organizations for their continued partnership to keep their congregants and the entire community safe and protected from COVID-19," the statement continued.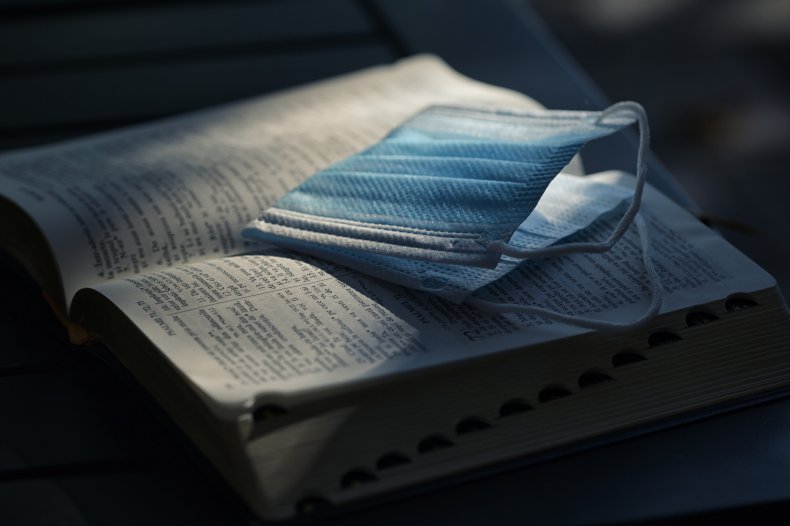 The church's longtime lead pastor Rev. John MacArthur called the settlement a "monumental victory for Grace Community Church" in a letter to supporters of his charitable trust, according to The Los Angeles Times.
"We know that there is no circumstance that can cause the church to close," MacArthur reportedly wrote in the letter. "The church is not only a building but is the bride of Christ and exists to proclaim the truth."
Although Grace Community Church followed public health restrictions during the early months of the pandemic, it reversed course by the summer of 2020. Indoor worship, without face masks or social distancing, soon resumed.
MacArthur claimed that the pandemic was a government plot to control Christians, according to the Times. The church filed its lawsuit on the grounds that the restrictions infringed on religious freedom.
On Sunday, MacArthur admitted to congregants that "many people" contracted COVID-19 while it "went through" the church in December and January. MacArthur said that both he and his wife "enjoyed" a bout with the virus at the time.
Los Angeles County modified its restrictions to allow indoor worship in December, while most statewide restrictions that applied to churches had been eliminated by mid-June. In early June, California paid out over $2 million to settle two lawsuits from churches that said the restrictions were discriminatory.
"We are very pleased to see Pastor MacArthur and Grace Community Church's First Amendment protections fully vindicated in this case,"Jenna Ellis and Charles LiMandri, Thomas More Society special counsel and attorneys for John MacArthur and Grace Community Church, said in a statement to Newsweek.
"It has been a hard-fought battle to preserve religious liberty and we hope that this result will encourage Californians, and all Americans, to continue to stand firm that church is essential," they added.
Update (8/31/2021, 10:30 p.m.):This article has been updated to include a statement from Jenna Ellis and Charles LiMandri, attorneys for John MacArthur and Grace Community Church.