'The Circle' Season 2: What Lance Bass Has Said About Being Imitated on the Show
The Circle Season 2 teased that former NSYNC member Lance Bass would take part in the Netflix reality show before the first episodes dropped. In reality, the "It's Gonna Be Me" singer is "gonna be" someone else—his long-time personal assistant Lisa Delcampo.
In the first episodes of The Circle's new season, streaming now on Netflix, the 42-year-old is catfishing the other contestants by pretending to be the singer on the social network at the heart of the show to try and win the $100,000 prize.
Delcampo has been Bass' assistant for over 15 years, and according to the NSYNC star, she appeared on the show as him with his full blessing. He told Billboard: "We're both huge The Circle fans. So when she had the opportunity to audition, I was like, 'You have to do this,' not knowing she was going to go in as me. I thought it was brilliant. If there's anyone who would be able to play as me, the only person that could do that is Lisa."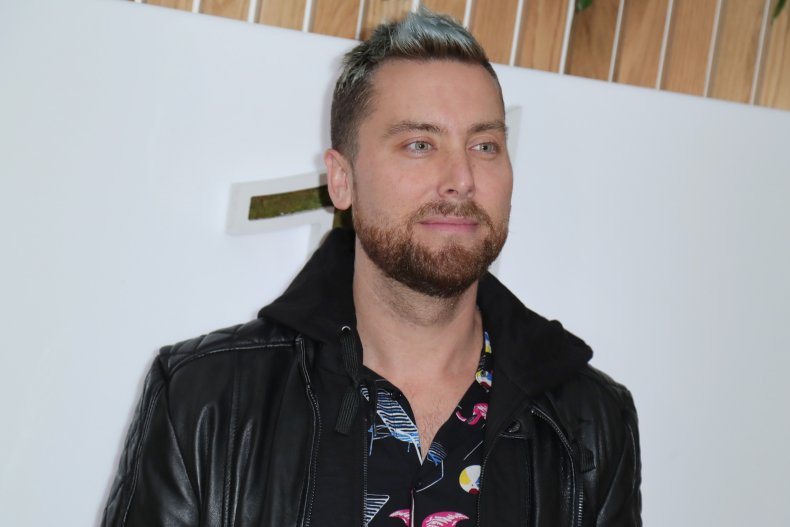 On The Circle, Bass' "appearance" has already caused confusion among the other players. One wondered why a wealthy celebrity would need to compete for the money (Delcampo said "he" was looking to fund an #NSYNC reunion concert. Fellow "celebrity" contestant Chloe Veitch (from Netflix's Too Hot to Handle), meanwhile, did not know who Bass or his band were—no surprise seeing as their first album came out two years before she was born.
Speaking to Entertainment Weekly, Bass joked: "The Gen Z kids are really loving [Bass' TikTok videos]... If no one knows the group NSYNC at that age, that's just bad parenting right there."
He also thought that his assistant could have come up with a better answer for why he was on the show: "I told her all you had to do is say I'm donating to puppy charities," he told the outlet.
Delcampo told EW that she joined the show after meeting a casting agent for the show at a party.
Speaking to the LA Times, The Circle executive producer Tim Harcourt said of the Lance Bass twist: "I don't think we actually set out to find this celebrity or somebody who worked for a celebrity, so that landed on our laps."
The real Lance Bass is no stranger to reality TV. He came third in the 2008 season of Dancing with the Stars, and in 2016 was the host of gay dating show Finding Prince Charming.
The Circle Season 2 airs Wednesdays on Netflix. The first four episodes are streaming now.