'The Circle': What Deleesa Has Said About Winning the Netflix Show
The Circle Season 2 has come to an end and crowned its winner. Deleesa St. Agathe was able to catfish her way to the top by playing as her real-life husband Trevor. On the way to the win, she beat Too Hot to Handle's Chloe Veitch into second place, and Netflix viewers got to see the moment that Chloe found out the man she had been flirting with the whole game was in fact a woman.
What Deleesa has said about winning The Circle
In a post-win interview, Deleesa dished the dirt on what has happened between her and Chloe since they competed together on The Circle. She said, "There was a point in time that we didn't speak as much, and I thought it was because her feelings were a little bit hurt. But she did confide in me and tell me that she was dealing with some other issues, and although she was somewhat disappointed—and she's not going to lie—that's not the reason that we didn't get the chance to catch up earlier on after the show was filmed."
So far, Chloe has not met the real Trevor. The Too Hot to Handle star said of this to Buzzfeed: "Obviously, me and Deleesa are really good friends, so I wouldn't want her to think that I'm trying to steal her husband or anything." Deleesa told Vulture: "It's just so funny ... I need them to meet one day."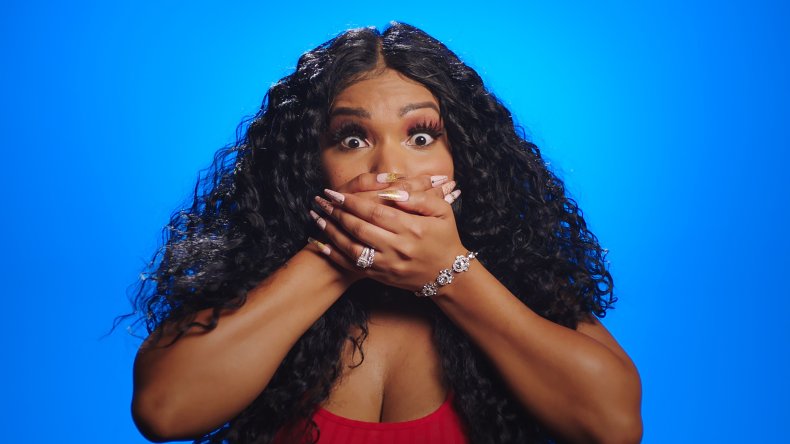 Speaking of winning the $100,000 main prize, Deleesa told Vulture: "It changed our lives. I wanted to win to get a house, and that money went to a down payment for our home. We were able to get some furniture. Basically, we live how we always wanted to for our children—well, child. Future children, hopefully. It's just a life-changing experience."
In a Bustle interview, Deleesa also shared some major news that has happened in her life since taking part in The Circle—she is expecting another child ."I am pregnant and I am giving birth soon. I actually found out when I was on The Circle."
In that same interview, she revealed that the real Trevor and her had moved out of New York City and bought a five-bedroom house outside of Atlanta, Georgia. She also told the outlet that she was expecting a girl.
In multiple interviews, Deleesa said the key to her winning was the notebook full of information Trevor and her had compiled about his choice of cologne and grooming routine, plus a lot of facts about sports.
Speaking to Refinery29, Deleesa said the moment when she most thought she was going to get found out was during Episode 9's Geek Chic Quiz, when she did not know who basketball player Scottie Pippen is. "I remember specifically asking him, 'Who is Scottie Pippen?' And it's so terrible, I only asked him because I was watching the Kardashians and I think Larsa Pippen came up at some point," she told the website.
The real Trevor told her to remember that Pippen "has a really big nose," and this was enough for her to work out who he was.
The Circle Season 1 and 2 are streaming now on Netflix.