City Worker Caught on Video Yanking 'Black Lives Matter' Sign From Man's Yard
A Chicago property owner is in uproar after a city worker was caught removing and obscuring a "Black Lives Matter" sign from their yard. In the video, the unidentified worker is seen yanking the sign out of the ground and turning it upside down after it landed on the ground, according to CBS 2 Chicago.
The property and the sign belong to Dimitri Hepburn, who lives in the Windy City's North Side. He said the sign had been up for months with no issues.
"He took the time to turn it over so that it was face down," Hepburn said. "It was, I don't wanna say unbelievable, but shocking...I think he needs to be held accountable."
Chicago city workers were seen in the area around Hepburn's home after the sign was removed cleaning out sewers. None of them claimed to know who had tampered with the sign. In the video, the man can be seen wearing a vest and tying a "No Parking" sign to a nearby tree.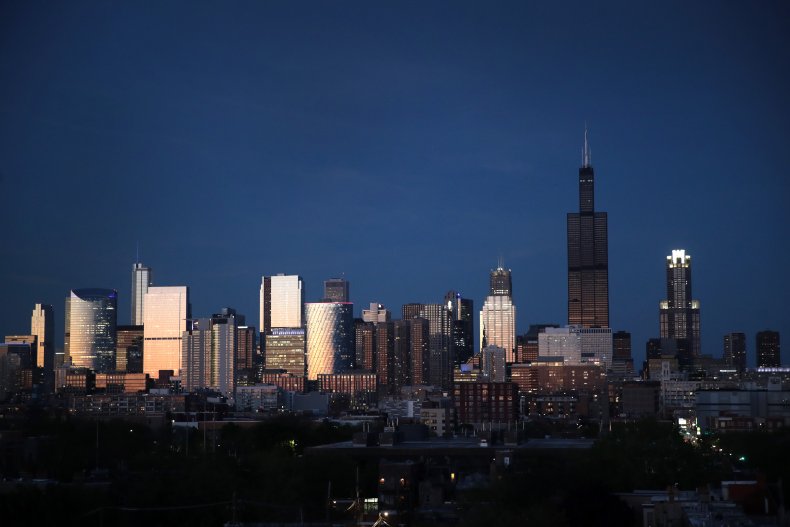 "It was a violation of my first amendment rights. You have signs up in my own yard," Hepburn said. "It was a violation of our safety and privacy, I felt."
"This incident goes against our values as a City," the Chicago water department said in a statement sent to CBS 2. "The Chicago Department of Water Management does not tolerate any misconduct on the part of our employees. We are working on confirmation that this is a DWM employee and have referred the matter to the Office of the Inspector General."
The Hepburn family also reached out to the local Alderman for Chicago's 39th Ward, where they live, Samantha Nugent.
"This incident surrounding the Black Lives Matter sign being removed is unacceptable in the 39th Ward," Nugent's office said in a statement also sent to CBS 2. "I have been working with various city departments throughout the day in an attempt to identify the individual in the video and which department they may work...The [Department of Water Management] is working to identify the individual and confirm they are an employee of the department."
"Black Lives Matter is not, only Black Lives Matter," Hepburn said. "It's Black Lives Matter too. Black Lives Matter as well."
Elsewhere in the U.S., a former employee of the regional fast-food chain Whataburger has filed a lawsuit against that company over another piece of Black Lives Matter signage. In this case, the worker, Ma'Kiya Congious, believes she lost her job at a Dallas-Fort Worth location due to the fact that she wore a Black Lives Matter face mask. She claims that she had worn the mask before with no issues but was told before being let go that she could not wear anything that expressed an opinion.