Who Is 'Claim to Fame's' Dominique Related To? Fans Say They've Guessed
Claim to Fame fans think they have worked out which famous person Dominique is related to as the ABC competition heats up.
With several contestants having already been eliminated, the $100,000 prize money is getting ever closer for the players left in the competition as they try to keep their famous relative concealed while also trying to work out which celebrity their co-stars are related to.
Claim to Fame fans have turned detective throughout the Kevin and Frankie Jonas-fronted series, taking to social media to share their guesses at the celebrity connections.
So who do viewers think Dominique is related to? Newsweek has everything you need to know about the latest Claim to Fame contestant fans think they've worked out.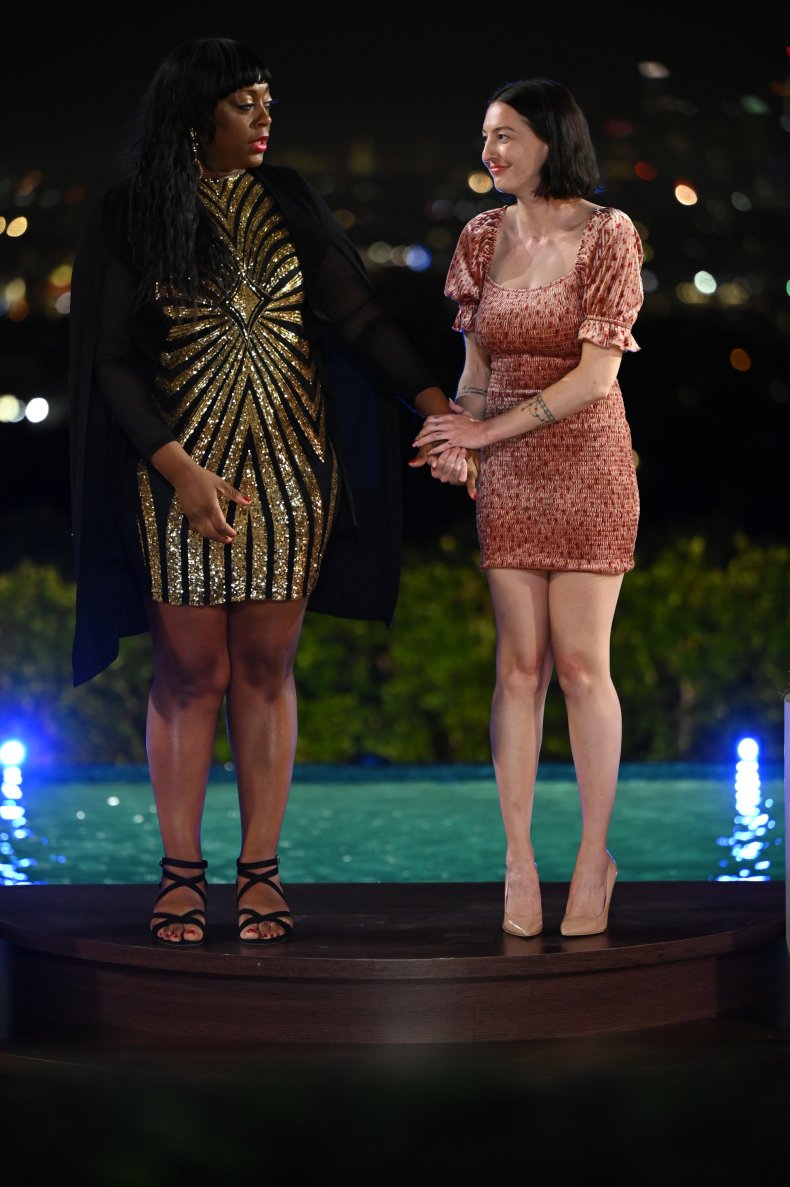 Who Is Dominique From Claim to Fame Related To?
Fans originally thought that Dominique may be related to former The Real host Loni Love, taking to social media to point out the physical resemblance between the two.
Posting on Twitter, one fan said: "They must not know Loni Love because Dominique is her twin #ClaimToFame," while another wrote: "Pretty sure Dominique's relative is Loni Love, they look the same! #ClaimToFame."
"How has nobody guessed that Dominique's relative is Loni Love? I'm not convinced that she's isn't actually Loni Love. #claimtofame," added another viewer.
In the last few episodes, however, fans have turner their attention to American civil rights activist, talk show host and politician Reverend Al Sharpton. Eagle-eyed viewers claim to have found photos online that suggest Sharpton, 67, is Dominique's father.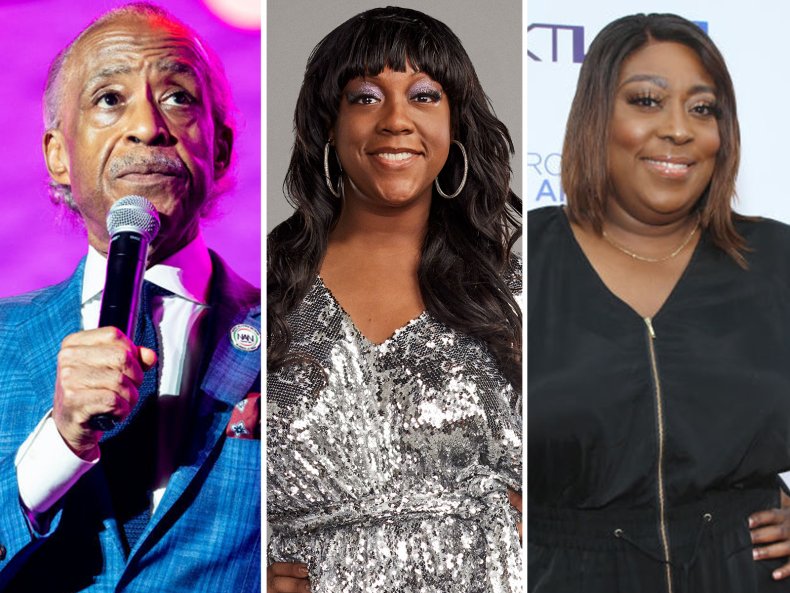 Who Are the Other Claim to Fame Contestants Related To?
So far it has been revealed that Chuck Norris' grandson Maxwell was on the show, though he left after being disqualified on episode 1 for sneaking in a mobile phone. Zendaya's cousin Michael was ousted by Pepper on episode 2 and on episode 3, Lark correctly guessed that X was related to Laverne Cox, meaning they had to go home.
Though she is still on the show, Amara revealed to viewers on the first episode of the season that she is Whoopi Goldberg's granddaughter. Claim to Fame fans have also had Brittany's identity confirmed despite her not being eliminated. Originally viewers thought Brittany may be related to former The Hills star Lauren Conrad, despite her clues that her dad is a Super Bowl champion and Hall of Fame quarterback, with many taking to Twitter to point out their physical resemblance.
Despite the striking resemblance to Conrad, Brittany has confirmed that her celebrity connection is her dad, Green Bay Packers legend Brett Favre.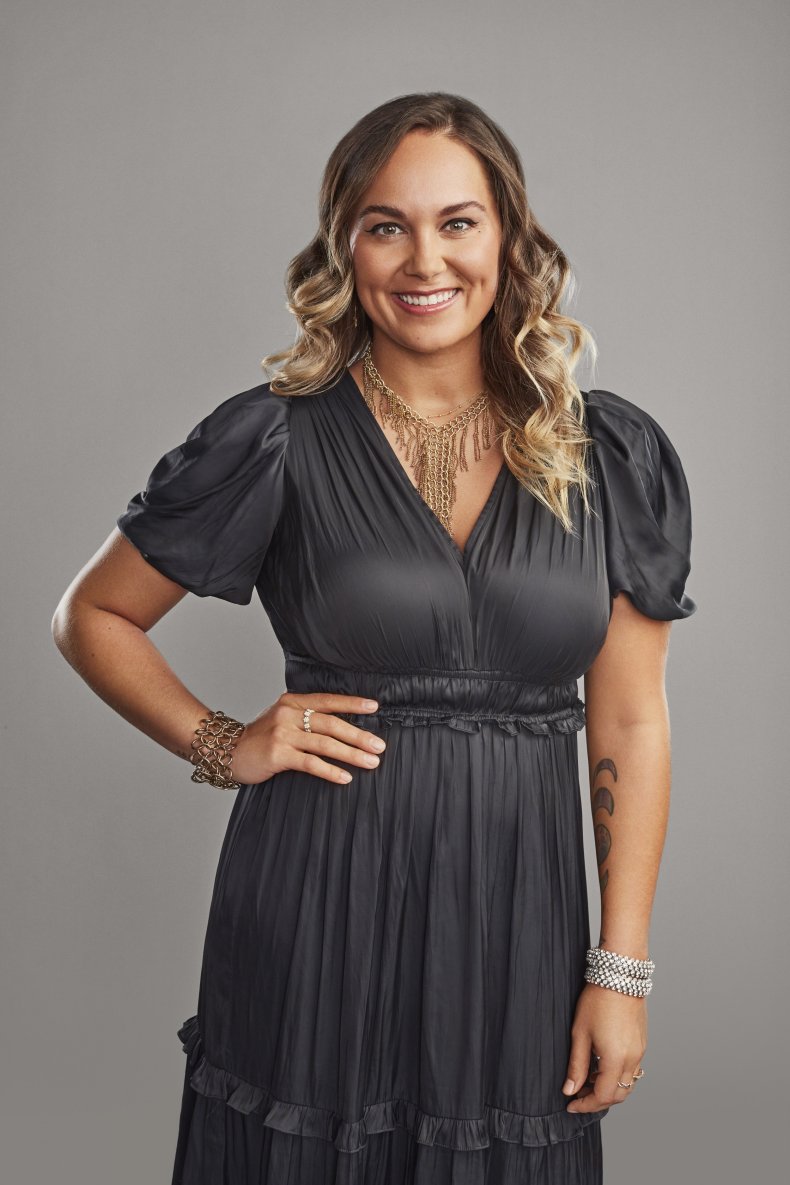 "My dad and I are really close. I did inherit his competitive nature. At my house, winning is the only option," Brittany said on a recent episode of Claim to Fame. "I was born before he became successful so I got to witness the entire rise from an unknown to known."
Though they are yet to be confirmed on the show, Claim to Fame fans think they have managed to guess who some of the other contestants are related to, pairing Pepper with Dean Martin, Logan with Jason Aldean and Lark with Cindy Crawford.
Meanwhile, former Claim to Fame contestant X has spoken to Newsweek about why lying about his connection to twin Laverne Cox is "nothing new." When asked if he was confident going into the show, X, real name M Lamar, said: "When you are the twin siblings of the person I think there is no way to feel confident about hiding that fact, but since my sister has become mega famous, to keep a sense of my life not only being about being related to someone mega famous, I have routinely lied about being related to her. So this wasn't a new thing for me."
Claim to Fame continues Mondays at 10/9c on ABC. Episodes are available to stream on Hulu the day after their airing.