'Claim to Fame' Fans Spot 4 Clues Keke Palmer's Sister Loreal Wins Show
Claim to Fame fans think they have worked out who has won the show.
The ABC series is currently in full swing and with several contestants having already been eliminated, the $100,000 prize money is getting ever closer for the players left in the competition.
To win, the remaining players must try to keep their famous relative concealed while also trying to work out which celebrity their co-stars are related to.
Throughout the series, hosted by Kevin and Frankie Jonas, Claim to Fame fans have turned detective, taking to social media to share their guesses at the celebrity connections.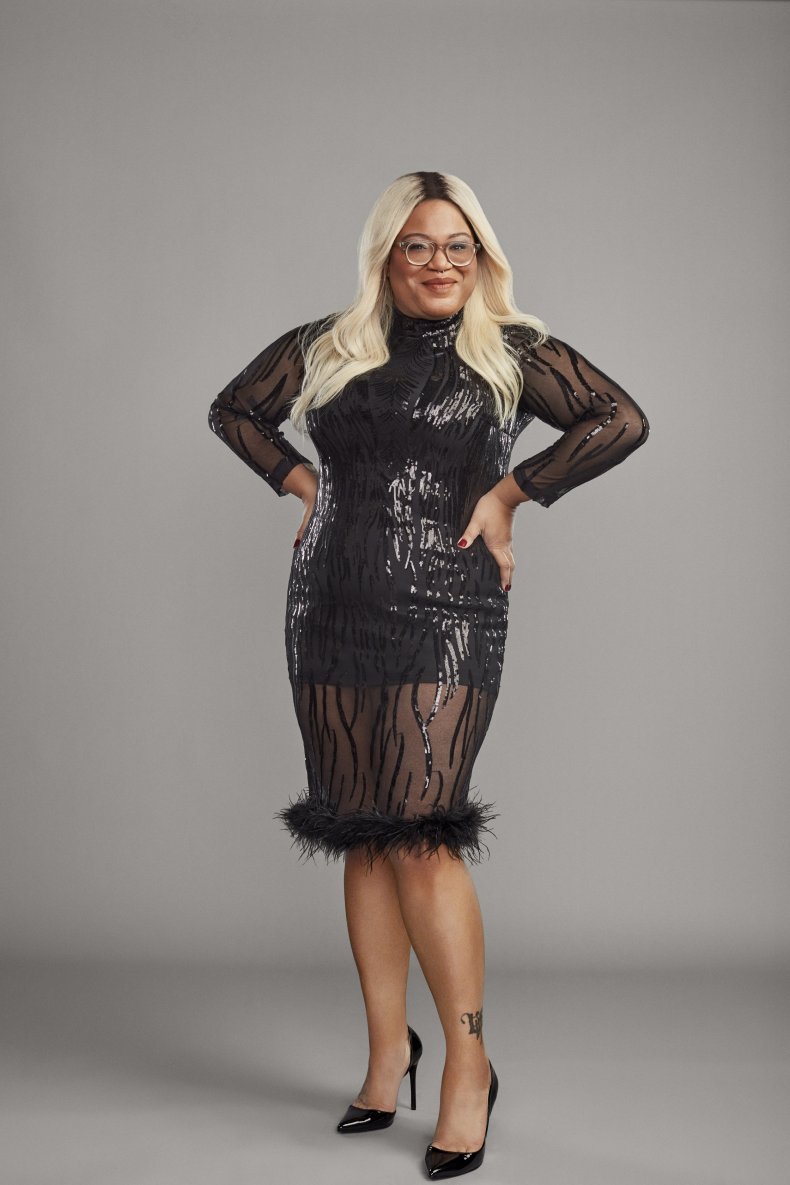 Over the course of the season, viewers have claimed that Pepper is the granddaughter of Dean Martin, Lark is the niece of Cindy Crawford and Logan is the cousin of Jason Aldean. They also believe Kai to be the sister of actress Tiffany Haddish.
Social media has been hard at work deciphering the clues about contestants' family relations and now they think they have worked out who has actually been crowned the winner of Claim to Fame.
A number of fans think that L.C., who has been confirmed as being the sister of NOPE actress Keke Palmer, will be the last contestant standing. Here are four clues that could suggest she is the winner.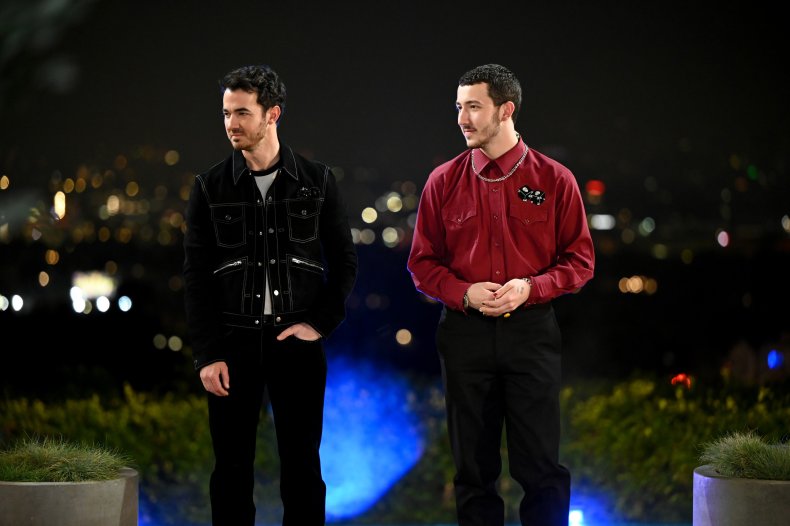 The Edit
Some Claim to Fame viewers on Reddit believe the way the show has been edited hints that L.C. is the winner.
Comparing the show to long-running reality series Survivor, ProudRhinoceros posted: "This might come out of nowhere and I don't know if anyone would care about it but I'm a big Survivor fan and I really enjoy edit analysis (Edgic). I just discovered the show today and I just watched all five episodes back to back. I think L.C. is getting a winners edit and Logan is the Fallen Angel (a really good player that the winner has to overcome)."
Several fans agreed with this analysis, with one replying: "I can agree with this. I think it's going to come down to L.C., Logan, and Amara," and another adding: "This totally puts into words what I've been thinking!!"
L.C.'s Strategy
Fans have pointed out that L.C. could win because she seems to be one of the only contestants successfully implementing a strategy. Reddit user DiBerk4711 wrote: "From what we've seen, L.C. is the only one who actively tried to make people think her celebrity relative is someone else, which is working."
The thread's original poster, ProudRhinoceros, then replied: "I think you've hit the nail on the head with L.C., I doubt she is the only one trying to employ the 'let them think it's the wrong person' strategy. It's a pretty obvious strategy to try and pull off. However, she is the one we are shown pulling it off successfully. That's one of the main reasons I think she is winnong [sic]."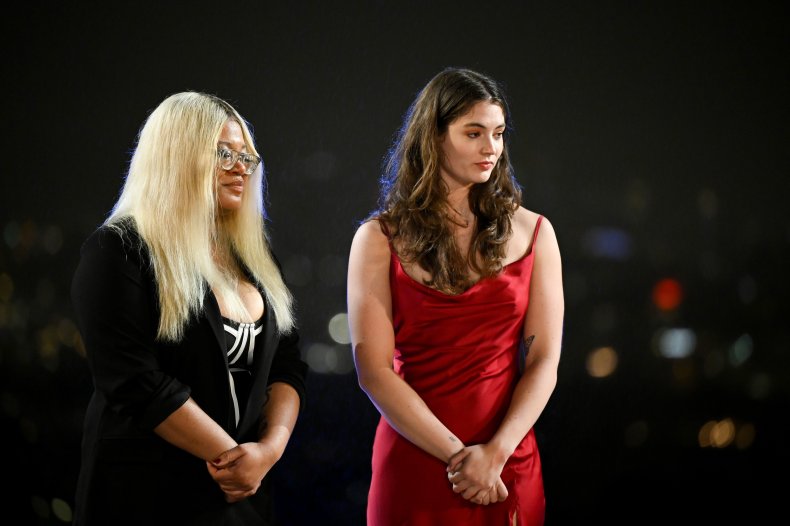 The Other Players
Just as some Claim to Fame fans have suggested that L.C.'s strategy may secure her the win, others have claimed that it could be her co-stars' lack of game plan that will make her successful.
Pinpointing L.C.'s co-stars Pepper and Louise as potential weak players, Reddit user jsjsjsjdndndndnnd posted: "I think Pepper will wind up guessing herself out pretty soon and I think Louise will be eliminated soon after that but idk," while lmw1985 added: "Despite no one in the house knowing who Pepper is related to, they don't see her as a threat since she has been terrible at challenges. They probably figure she will eliminate herself with a bad guess, and they may be right."
Fan Support
While it's not yet known exactly how the winner of Claim to Fame will be decided, fans have been showing lots of love for L.C. on Twitter.
"I highkey want L.C. to win this whole thing #ClaimToFame," one posted, while another agreed: "LC better win this whole thing. I'm so serious #ClaimToFame."
"L.C. better win this whole thing #ClaimToFame," added another L.C. supporter.
Will the social media love translate to a real-life win for L.C.? Fans will need to keep watching the show to find out.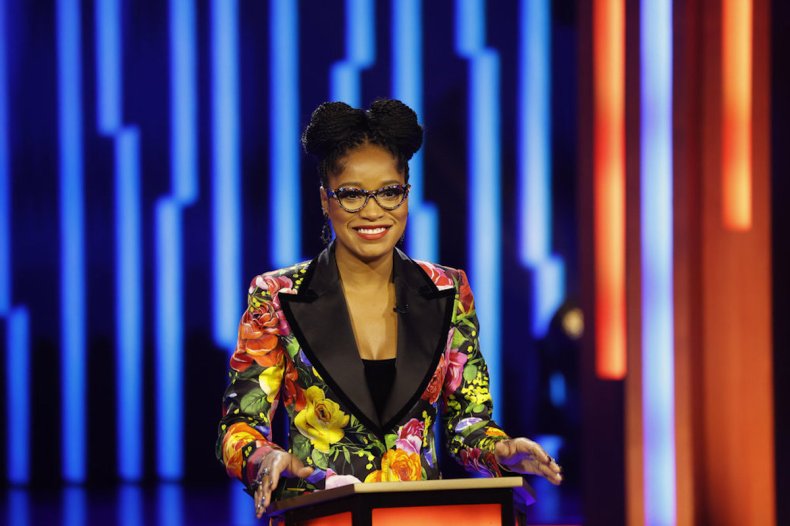 Keke Palmer recently spoke out about sister L.C.'s run on the show, telling ET: "I'm living for her being on Claim To Fame, I mean she is giving her all. I'm so proud of her.
"You know, everybody in my family is a real character, and obviously she's my older sister, so a lot of what you see and know of as me, I got from her. So I'm very excited."
The actress also revealed what she thinks may give away L.C.'s identity to her co-stars, saying: "She's gonna have to keep her lips zipped. We have similar cadences, the Palmer cadence is what we call it. So hopefully she doesn't let it slip out. But I'm so excited for her! She's a star."
Claim to Fame continues Mondays at 10/9c on ABC. Episodes are available to stream on Hulu the day after their airing.