'Clash of Clans' June Update Adds Name Changes, Layout Copy for Town Hall 12
Clash of Clans ' Town Hall 12 update is set to release this month, so Supercell's sneak peeks keep coming. After revealing Siege Workshop and Siege Machines on Tuesday, a new blog post highlights a few quality-of-life features including name changes, layout copying between Clans and more.
Here's a quick recap of how these features will work once they go live.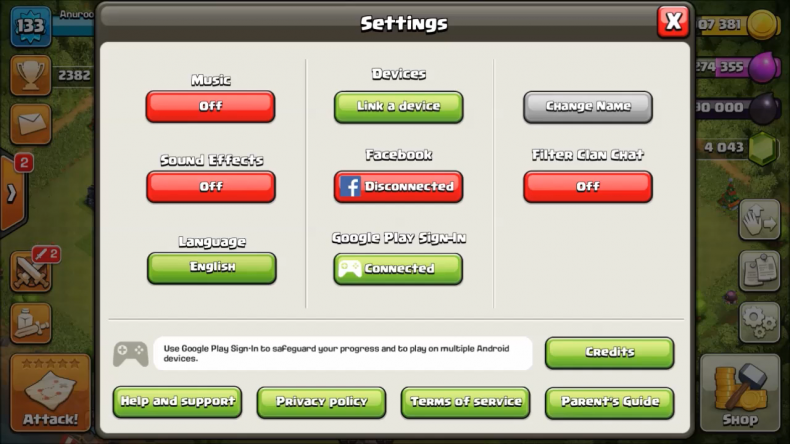 Name Changes
Beyond the initial free name change, subsequent ones cost 500 Gems and will increase 500 Gems each time.
There's a one-week cooldown for each change.
You can report offensive names by going to a player's profile.
Village Layout Copying
The feature unlocks at Town Hall 4 and only works between Clanmates.
You can only copy bases that are one Town Hall level lower or higher than your own.
Clan Castle Sleep Mode
Sleep mode prevents donated Clan Castle Troops from defending while you're away.
This is helpful if you get a donation when your Shield expires or you don't have time to manage new donations.
Clan Games Displays
Leaderboards display when games are finished.
A new timer tells you how long you have to claim rewards.
War Tool Call Cleanup
When opponents use all their attacks, future orders won't show.
Notifications
Decide which types of Push Notifications you'd like to receive in the Settings menu.
MISC.
Sharing replay cooldown is now just five minutes instead of 30.
Power Potion timers pause during maintenance windows.
If the Clan Leader leaves a Clan, the Leader must assign a new Leader before they are able to leave the Clan.
None of these features revolutionize the Clash of Clans Town Hall 12 experience, but they certainly make the game less frustrating for the audience that's managed to stick around after all these years. It's a bit of a bummer that name changes have a Gem cost beyond the initial freebie, but at least the option is there for those who want it. It should also be noted that while this feature presumably applies to Nicknames, it doesn't look like Clan name changes have been implemented yet. If this system works, though, we expect its use cases to expand in the future.
Overall, it's nice to see Supercell giving players more information about in-game events while also reducing the number of time-sensitive restrictions that no longer have a place in modern mobile gaming. For a look at some of the more intricate tweaks to troops, loot and defenses, check out last week's list of Town Hall 12 balance changes.
Clash of Clans is available now on Android and iOS. The Town Hall 12 update is expected to release in June.
What are your thoughts on the new name change system coming to Clash of Clans? Will you be using the layout copy feature? Tell us in the comments section.