Claudia Rankine Talks About Winning a MacArthur 'Genius Grant'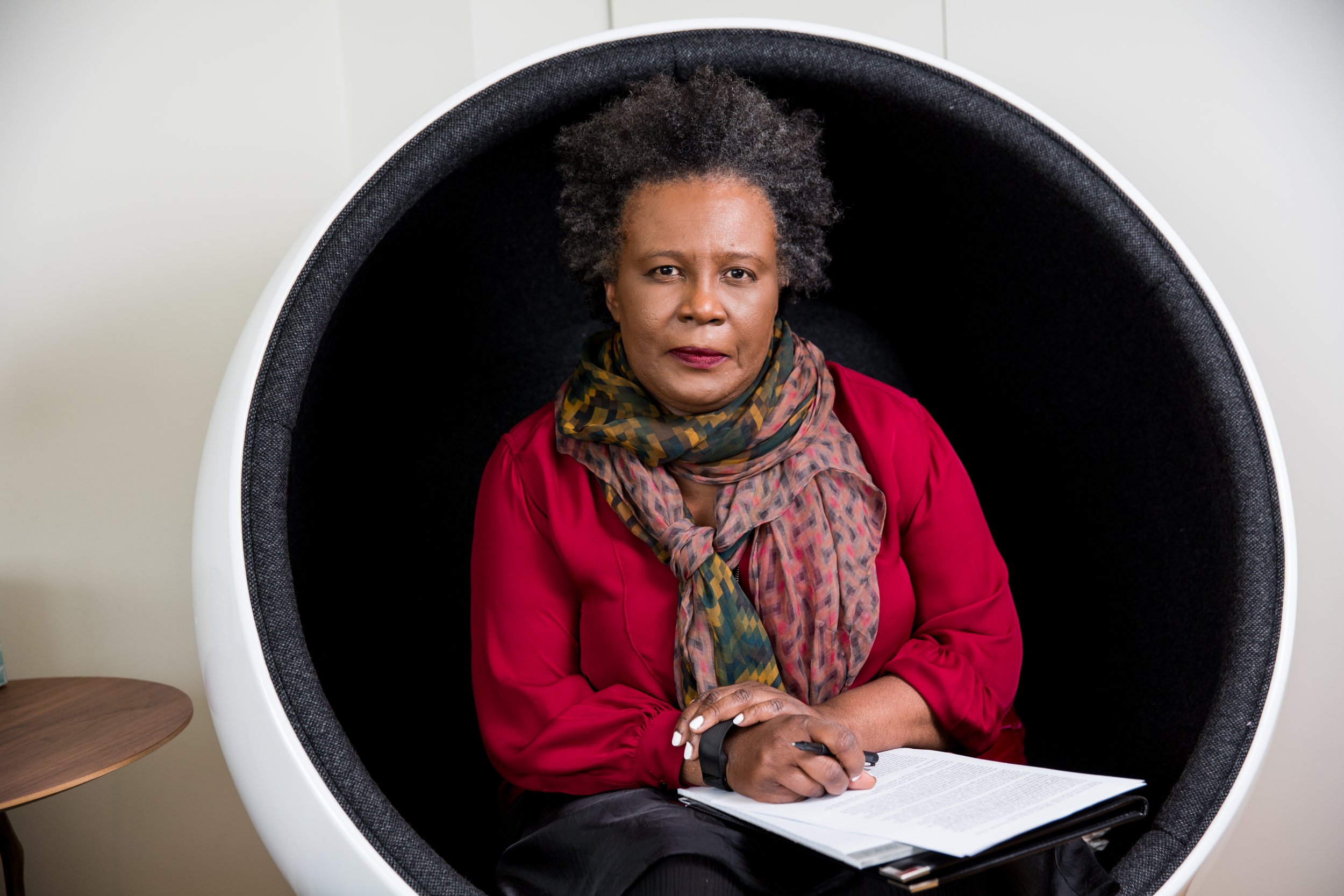 Claudia Rankine was officially deemed a "genius" on Thursday. The MacArthur Foundation announced that the poet, essayist and playwright is among 23 new recipients of its prestigious fellowship, commonly referred to as a "genius grant." MacArthur Fellows receive a $625,000 award paid in equal quarterly installments over five years with no strings attached.
[Related: MacArthur Foundation Announces 2016 'Genius' Fellows]
Rankine, currently a professor of poetry at Yale University, is the author of five poetry collections: Nothing in Nature Is Private (1994), The End of the Alphabet (1998), Plot (2001), With Don't Let Me Be Lonely (2004) and Citizen (2014). The latter—subtitled "An American Lyric"—was a highly acclaimed book that "recounts mounting racial aggressions in ongoing encounters in twenty-first-century daily life and in the media." It became a best-seller and won several honors, including the National Book Critics Circle Award in Poetry, the NAACP Image Award and the PEN Open Book Award, in addition to being a finalist for the National Book Award in Poetry.
Rankine also authors plays, such as The Provenance of Beauty, and writes essays, lectures and collaborates on short films about race and racial violence. She co-edited the essay collections American Poets in the 21st Century: The New Poetics (2007) and The Racial Imaginary: Writers on Race in the Life of the Mind (2015).
Rankine spoke with Newsweek on Wednesday.
Can you replay the moment you found out you were selected and what your initial reaction was?
My initial reaction was complete surprise married to excitement—excitement for the possibility of what the prize allows. And because one goes ahead and does one's work without thinking that one will be recognized for it, given that it's all about criticizing the current structures that stand. So, yeah, I was excited and surprised and more excited because I was surprised.
What does this award mean to you?
It's an honor to be recognized for one's work always. But in this case, I feel like the recognition is an investment in the dismantling of white dominance in our culture. So I know I did the work, and I have been doing the work for all of my life, but in some ways I feel like I am just part of a national discussion, and it's the discussion that's getting reward. And that is incredibly pleasing to me. That our major institutions are saying that this is worth looking at. The fact that white supremacy continues to destroy the lives of African-Americans is something worth looking at. And so I think it's an incredible moment of recognition of the failures of our culture.
How do you think the award might affect your work?
Well, you know, I'm in my 50s, so I feel like I have been doing my work no matter what, over the years. And especially as a poet, you don't really expect this kind of recognition. A few years ago, I did a call for essays by writers, and that book was entitled The Racial Imaginary. It was co-edited with Beth Loffreda and Max King Cap. The idea was why as a culture is it so difficult to write and talk about race? And why do the racial dynamics that are being negotiated all the time in our everyday lives not show up in artworks? And so many people wrote about the difficulty of stepping into the arena of language with the realities of our lives as it relates to race dynamics.
Lately, I've been working with a group of people—the playwright Casey Llewellyn, the filmmaker John Lucas, the nonfiction writer Beth Loffreda—on the Racial Imaginary Institute, which is an interdisciplinary arts and cultural laboratory for the dismantling of white dominance. And so now I feel like what was happening in our living rooms in terms of talking about the possibility of this institute, now it's a more public discussion, and I feel it's more possible. I don't know why I feel like it's more possible, but I do. I feel like the actual literal building or space might be more possible now that more people can know that that's something that we are invested in doing. We want to have a space that allows people to talk about questions around race in the making of art and to actually know that certain kinds of work can find a public audience inside the presenting aspect of the space. So we will show artwork and have play readings and give talks about what it means to have whiteness be a centralizing force in terms of race dynamics. I think the award for me means that I can find people interested in the same goals.
These fellowships go to people in a huge range of fields. What do you think is the import of poetry being one of them?
I think it's fantastic that language—the use of language—and that a genre that is interested in affect and feeling—you know the lyric is about personal feeling—is given an equal platform with more seemingly pragmatic endeavors. And I think that's important because we all have feelings we're negotiating, and those feelings are what are empowering people to shoot unarmed people. We had Darren Wilson say that when he saw Michael Brown, he saw a demon, he saw the incredible hulk, and he felt afraid. So the idea that our feelings are not important—and that those feelings are not driving people to do unspeakable things—is I think discredited by poets receiving the MacArthur.
What are you working on right now?
I'm presently working on a play with Arts Emerson that draws from Citizen, the book. In the form that it is in now, it's a conversation about race around a dinner table, and that is what has my major attention at this time.
[Related: Writer Maggie Nelson Wins a MacArthur 'Genius Grant']