Leicester City: Can Claudio Ranieri's Premier League Champion Stave Off Relegation?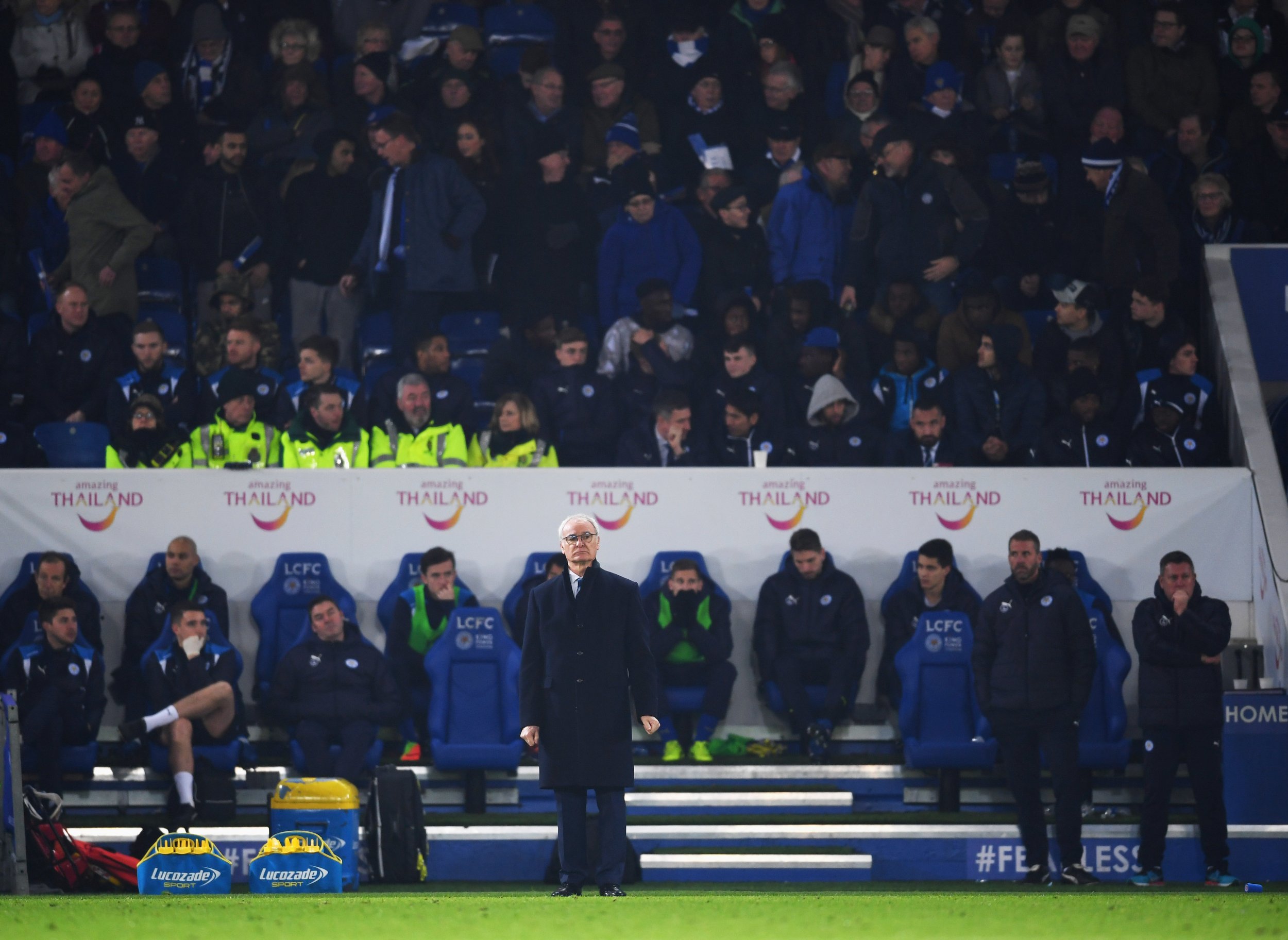 Could the English Premier League champion really be relegated the season after its greatest triumph?
It sounds preposterous but Leicester City was so bad in a 3-0 defeat to Manchester United at King Power Stadium on Sunday that the prospect is becoming hard to ignore.
Claudio Ranieri's team is now one point outside the relegation zone, dropping in league position and, seemingly, morale. So what has changed and what can still be changed to fix an increasingly perilous situation?
What has gone wrong for Leicester?
The million-dollar question, with an appropriately tricky answer. Against United, it was clear at least that Leicester has got away from the style of play that allowed it to pull off that great upset last season.
Leicester's success in attack was based on an ability to absorb pressure in defense and then spring rapidly in attack, often with a long ball for Jamie Vardy to run onto. With the opposition defense and midfield turned, Vardy and the Leicester midfield could then win the ball back high up the pitch and turn pressure into chances.
That simple but highly effective gameplan was absent against United, where Leicester's midfielders played as individuals. Danny Drinkwater, good enough next to Kante last season that he was called up three times by England, was most noticeable for long-range shots that seemed to skew further wide with every attempt. Wilfred Ndidi, the latest in a line of hoped-for Kante replacements, has promise but he is not Kante and will never be.
In defense, Wes Morgan and Robert Huth looked lost, increasingly fraught, frustrated and weary. Leicester conceded 36 goals over the course of 38 games last season. The three United strikes that hit the back of Schmeichel's net on Sunday brought its total this season to 41 in 24. Morgan and Huth have been affected by the Premier League's tightened rules on grabbing and holding at set pieces, most noticeably in the 4-1 defeat at Old Trafford in September. Again, though, this may come down to the way Kante was able to protect his defense and move Leicester up the pitch.
Is Claudio Ranieri under pressure?
Leicester's situation is extraordinary, almost unprecedented when Champions League football is added into the soup.
Amid the wreckage of its Premier League campaign, Ranieri's team has progressed to the last 16 of Europe's elite club competition where it will face Sevilla, with the first leg scheduled for February 22.
The very existence of that Champions League campaign was down to Ranieri's ability to carve a miracle from a sow's ear, though he may now be wishing, privately, that Leicester's European challenge had come to an end before Christmas.
Such is the suddenly parlous nature of Leicester's situation that Ranieri was moved after the United defeat to deny reports of player unrest. The Italian had said before the contest—though it was only nominally a contest—that if any Leicester players wanted him sacked they should go to Leicester's chairman.
Ranieri's situation is a macro version of a common football problem: how to adjust expectations following overachievement. Eddie Howe, manager of one of Leicester's relegation rivals Bournemouth, faces a similar situation on a different, smaller scale.
Had Leicester not accomplished the impossible, Leicester's supporters, its players and its board might have tolerated a skirmish with relegation. But until the end of the season, Leicester will be a contradiction in terms: the Premier League champion in danger of relegation. It is that contradiction in terms, rather than any failing on his part, that may condemn Ranieri.
Any hope of survival?
Of course. Leicester has yet to actually enter the relegation zone. If that happens, the flashing amber lights on the dashboard at the King Power Stadium will presumably shift to red, but for now Ranieri's club stays a point ahead of Hull City.
Leicester's problem is that despite selling its best players in January, Hull seems to be enacting its own small miracle under new manager Marco Silva. Victory over Liverpool on Saturday marked its second in five games; it also drew with United in midweek in a far stiffer effort than Leicester put up.
Leicester's next Premier League fixture, away at Swansea City on Sunday, looms terrifyingly large and important now. Swansea, like Hull, once appeared doomed, but Paul Clement has enacted a transformation of his own and the team was unlucky to lose 2-1 to Manchester City at Etihad Stadium on Sunday.
In one of the tightest relegation battles in Premier League, if not top flight, history, not a single team has been cut adrift from the rest. Sunderland, once down and out itself, dealt Crystal Palace a thunderous blow to the chin at Selhurst Park on Saturday, winning 4-0. But Palace, with a talented squad and a manager in Sam Allardyce who excels in Houdini escapes from relegation, still looks well placed to climb free of danger.
At least this year's relegation fight is following one anecdotal pattern—that one team believed to be "too good to go down" invariably gets dragged into the mire. Following the Swansea fixture, and sandwiched in and around the Sevilla Champions League games, Leicester takes on Liverpool, Hull and Arsenal. We will have a clear idea after those games whether it is the team fated to slip into oblivion.