'Kill Them All,' Congressman Clay Higgins Says of Terrorism Suspects After London Attacks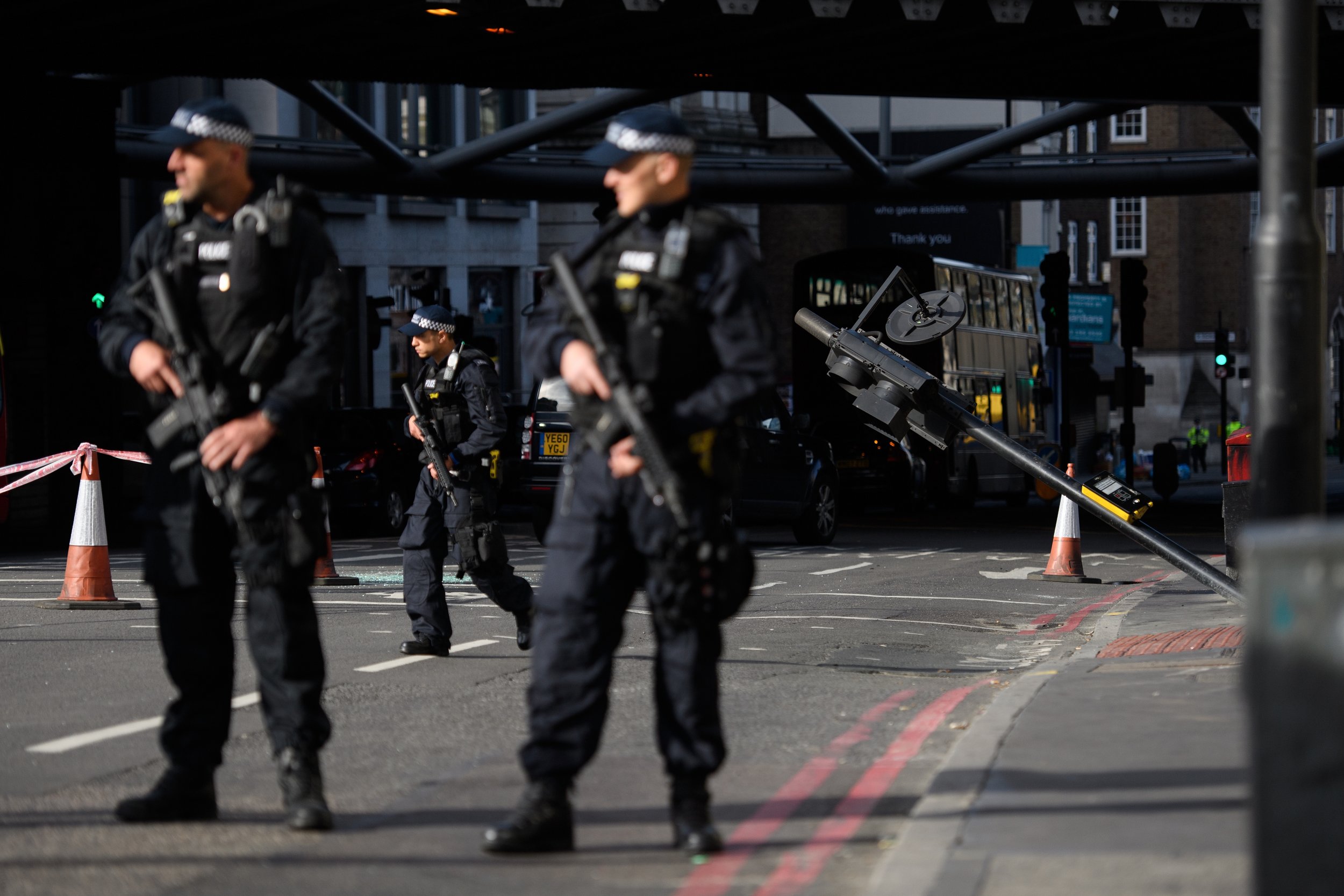 Louisiana Rep. Clay Higgins, speaking directly to "Christendom," responded to attacks in London by stating anyone suspected to be an "Islamic radical" should be hunted down and killed in a Facebook post Sunday, hours after seven people were killed and 48 others injured in the British capital.
Higgins, a former law enforcement officer who claimed his seat for the state's third district last year, was one of many to vehemently condemn Saturday's attack by suggesting punishments such as death and internment camps.
Read more: Donald Trump is being accused of "trying to provoke a domestic terror attack" with London tweets
In the post, Higgins wrote: " The free world... all of Christendom... is at war with Islamic horror. Not one penny of American treasure should be granted to any nation who harbors these heathen animals. Not a single radicalized Islamic suspect should be granted any measure of quarter. Their intended entry to the American homeland should be summarily denied. Every conceivable measure should be engaged to hunt them down. Hunt them, identity [sic] them, and kill them. Kill them all. For the sake of all that is good and righteous. Kill them all. -Captain Clay Higgins "
The post has already garnered more than 2,300 reactions and hundreds of comments. It was accompanied by a photo taken during the van and knife attack at London Bridge, showing a man with canisters strapped to his body lying on the ground. The three attackers were shot dead by police following the attack. It was the third such incident in the United Kingdom in the last three months, including a bombing in May at the Manchester Arena and a car attack at Westminster in March.
While the identities of the attackers has yet to be released, the Islamic State militant group (ISIS) has claimed responsibility for the attack.
According to Mother Jones, before running for Congress Higgins previously resigned as the public information officer for the St. Landry Parish Sheriff's Office after his superior requested he stop making "unprofessional comments." The site also confirmed with Higgins' office that the Facebook post was real.
Back in January, while speaking on the floor of the House of Representatives, the Republican Higgins said, "radical Islamic horror has gripped the world and...unbelievably...been allowed into our own nation with wanton disregard."
Higgins' statements are in line with what seems to be disproportionate reactions on how to deal with terrorism around the world. On Sunday, two guests on "Fox and Friends Weekend" directly mentioned the potential use of internment camps to house those suspected of an affiliation with terrorism.
Former U.K. Independence Party leader Nigel Farage, who helped lead the country's vote to leave the European Union, as well as Daily Mail columnist Katie Hopkins, called for internment camps.
"We want genuine action, and if there is not action, then the calls for internment will grow," Farage said. "We have over 3,000 people on a sort of known terrorist list, and we're watching, monitoring their activities. But [there are] a further 20,000 people who are persons of interest, namely they're linked in some way to extremist organizations. Unless we see the government getting tough, you will see public calls for those 3,000 to be arrested."
In another segment later, Hopkins said: "We do need internment camps," she said. "Before, I would have bought the idea that this gets more people radicalized—you know, that's not the solution. But we've gone beyond the tipping point. This country cannot take another attack."
One host of the show, Clayton Morris, spoke both for himself and the network afterward—calling the idea of internment camps "reprehensible."