ISIS Claims Responsibility for London Bridge Terrorist Incident That Left Seven Dead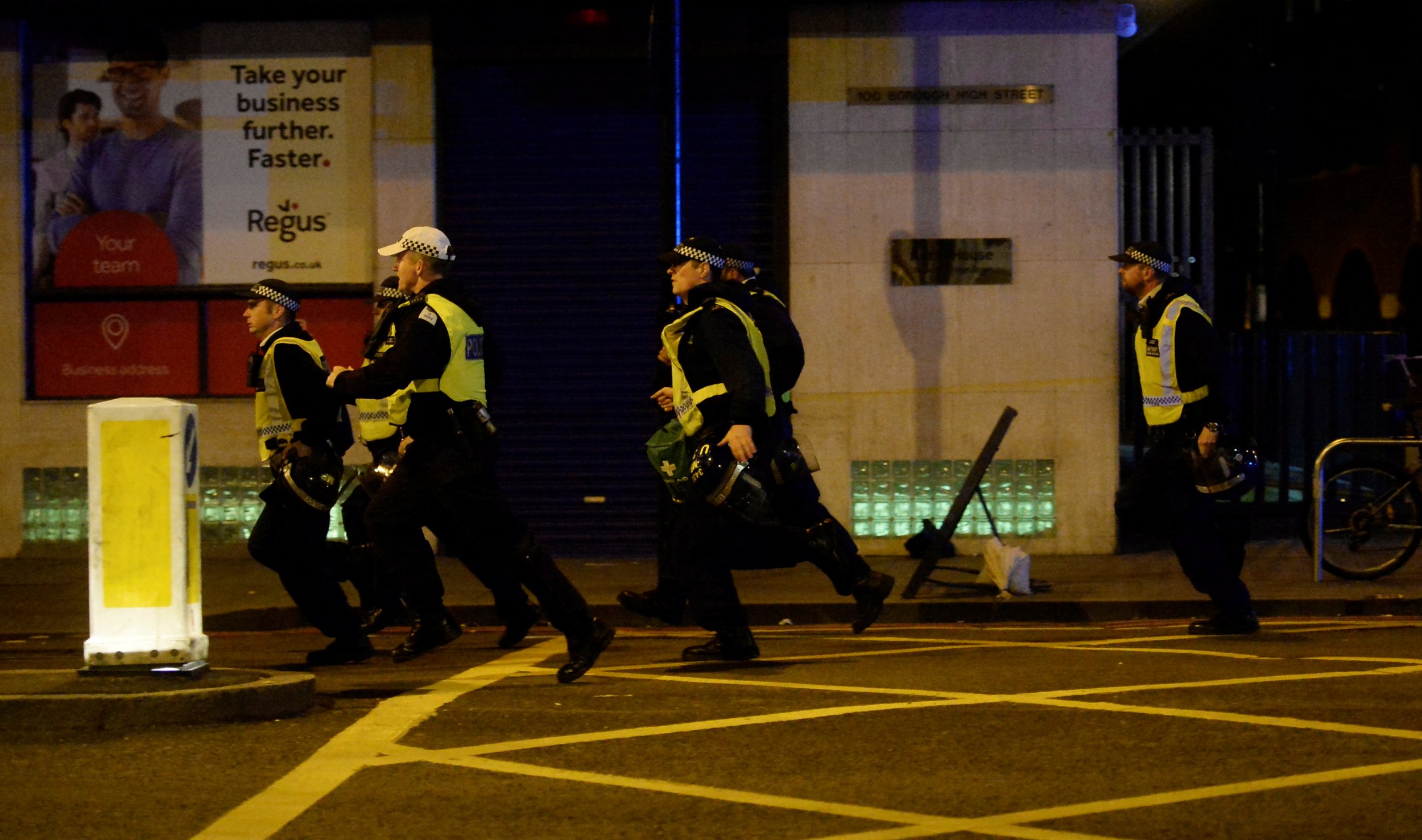 The Islamic State militant group (ISIS) has claimed responsibility for the terrorist attack on London Bridge that left seven people dead and 48 others injured.
Using its propaganda news service, Amaq, the group said on Sunday it was responsible for the attack, which saw a van plough into pedestrians on London Bridge before three men jumped out of the vehicle and ran into Borough Market with knives, stabbing people in bars and restaurants.
A statement on Amaq's media page said: "A detachment of Islamic State fighters executed yesterday's London attack," Reuters reported.
And following the deadly incident, ISIS supporters celebrated the attack on social media, with one account retweeting a photo of a Royal Air Force missile used in an attack against ISIS that had the message "with love from Manchester" written on it. The retweet stated: "This is your merchandise and today we responded."
An image of the message was shared by terrorist analyst Rita Katz of the Search International Terrorist Entities Intelligence Group, who said ISIS supporters were celebrating the attack in London, claiming it marked "the black days we've promised, the wolves have awakened," The Mirror reported.
The three men who ran into Borough Market were gunned down by police less than eight minutes after the attack began. One bystander was caught in the crossfire and taken to a hospital for treatment.
An armed raid in Barking following the attack resulted in the arrest of 12 people, while properties in East Ham were also looked into by police.
One victims of the London Bridge attack was named on Sunday by her family as Canadian Christine Archibald.
In a statement carried by CBC News, Archibald's family said: "We grieve the loss of our beautiful, loving daughter and sister. She had room in her heart for everyone and believed strongly that every person was to be valued and respected."
They added: "She lived this belief, working in a shelter for the homeless until she moved to Europe to be with her fiancé. She would have had no understanding of the callous cruelty that caused her death."