What is CluCoin? Charity Cryptocurrency Launched by Twitch Streamer DNP3
CluCoin, a new cryptocurrency with a "charity and community focus," claims it will allow people to "earn while they hold and simultaneously help others in need," according to its founder, a Twitch streamer known as DNP3.
Newsweek confirmed the identity of DNP3 in an interview, agreeing not to disclose their name. DNP3 explained this was due to the phenomenon of online trolls divulging the personal details of popular internet personalities and even making false calls to police to try and see the streamer raided by police while live on camera. DNP3 is also a streamer on Twitch, a livestreaming platform for gamers.
The CluCoin cryptocurrency was officially released on May 20. DNP3 told Newsweek: "Our goal is to improve all of our community members' lives, while also making the world a better place through charitable donations. We donate all money that is earned from our charity wallet reflections to a charity of the CLU [CluCoin] Community's choice.
"While [we are] not a charity, we feel it is also important to have a very strong community. For that reason we established a community wallet with equal distribution. We're giving away $500,000 to a random community member for example."
At initial time of reporting, DNP3 said CluCoin didn't yet have any official charity partners. The founder has since told Newsweek that CluCoin has donated $125,000 to the Save the Children Organization and the company has been "talking to multiple prospects."
DNP3 also told Newsweek: "A 501(c)(3) application has been filed for a new non-profit organization, CLUnited, which is a new and separate entity that will work together with CluCoin to provide tax deductible charitable donations."
What Is CluCoin?
Listed as CLU on the cryptocurrency market, CluCoin describes itself as a "hyper deflationary token" that discourages selling and rewards the holding of its coins, according to its website.
The CluCoin website explains: "We've built a system designed to protect against whales [a person or group holding a large amount of a certain crypto coin that can impact its market price], encourage holding and help charities around the world.
"Our model rewards holders and saves money for charity each time someone sells...CLU shareholders share 5 percent of each sell action. This is done to discourage selling and reward holders," according to the website.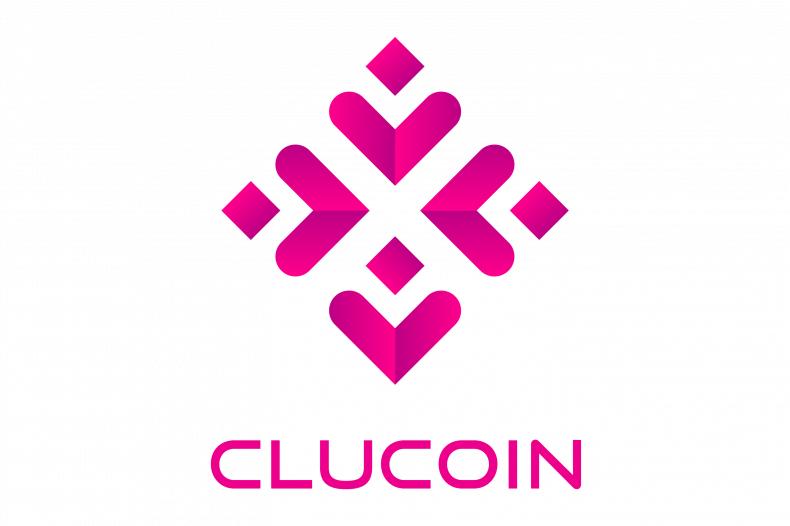 How Is the Money Distributed to Charities?
DNP3 told Newsweek its charity wallet "collects rewards and fees are excluded. Fees earned each month go to a charity of the CLUmmunity's [CluCoin community] choice.
"Within our first 24 hours, we've raised over $500,000 and have created a poll to allow the community to decide where we shall send the funds," DNP3 said, adding that "the nice part" about CLU is that "it is 100 percent transparent and auditable."
Who Are the Developers of CluCoin?
CLU was launched in late May by DNP3, a computer engineer "with a focus in cybersecurity," the founder told Newsweek.
DNP3, who claims to have served for 15 years in the U.S. Air Force and has been "a content creator and influencer" for the past two years, is also a streamer on Twitch, a live streaming platform for gamers.
"I'm the lead developer [of CluCoin] and we also have an astrophysicist named Pogo who helped write the code for CluCoin. We took and modified a popular crypto currencies contract and made a few improvements," DNP3 said.
Since the launch of CluCoin, the founder has been giving away sums of cash or other prizes to "random" people through "Twitter giveaways, Twitch Stream contests, and CluCoin holder giveaways on Discord, a social gamer platform."
DNP3 explained: "As I earned more and more throughout my career, the more I gave back. And when I saw how the hyper-deflationary model works with crypto, I knew it was an opportunity that could legitimately change the world and improve the lives for all involved (shareholders and charities).
"I have a servant mentality, which means seeing people happy also makes me happy. It's one of the best feelings in the world to do something nice for others and know you've had an impact on their life in a positive way," the founder told Newsweek.
CluCoin Tokenomics at a Glance
(as told to Newsweek by DNP3)
Is the liquidity pool locked? Yes.
Is ownership renounced? No.
Is there a minting function in the contract? No.
Has the project been audited? CluCoin has passed a CertiK audit with a 100 percent score.
Will it get listed on exchanges? DNP3 told Newsweek it is "working with multiple large exchanges to get listed such as KuCoin & Huobi. Many smaller exchanges have started to list CLU automatically."
Is the team wallet vested? No.
CluCoin Wallets Explained
(as told to Newsweek by DNP3)
Charity wallet: Collects rewards and fees are excluded. Fees earned each month go to a charity of the CLUmmunity's choice.
Initial pool: The total number available for trade. Traders pay a 10 percent tax on each transaction. Five percent goes back to the liquidity pool and 5 percent goes back to holders' wallets.
CLUmmunity wallet: The community wallet is used for giveaways, events and more. "All rewards collected by the community go back to the community," DNP3 told Newsweek.
Team wallet: Build staffing, marketing, partnerships and more. It doesn't collect from the redistribution pool.
Moderator wallet: Used to pay CluCoin's core moderation team. 1/12th will be sold each month over the course of a year. This wallet isn't part of the distribution pool.
54T vested "locked" for CLUnited for 4.5 years with 1T released monthly starting after 2 months. Unused funds will roll over.
6T unvested will serve as initial seed funding for CLUnited. Funding will be used to facilitate positions and establish physical CLUnited HQ and begin initial membership programs.
How to Purchase CluCoin
CLU coins can be purchased on PancakeSwap, a decentralized exchange platform that runs on the Binance Smart Chain (BSC), which is a blockchain (a record of transactions) "with much lower transaction costs than Ethereum or Bitcoin [the world's largest cryptocurrencies based on market cap value]," the PancakeSwap website says.
Buyers will need to download TrustWallet, a cryptocurrency wallet, and connect it to PancakeSwap to make purchases. Once TrustWallet has been downloaded, find the "browser on your wallet" (mobile browser for iOS version) and "find and open PancakeSwap," the CluCoin Twitter account explains.
The wallet will need to contain funds of the BNB (Binance Coin), the cryptocurrency of the Binance exchange platform. The BNB will need to be converted to BSC coins before purchasing CLU tokens.
See the CluCoin Twitter account for more information on how to buy CluCoin.
The Risks of Cryptocurrency Purchases
Users should note the risks that come with cryptocurrency investments, which are not backed by a government. The U.S. Federal Trade Commission advises: "Cryptocurrency accounts are not insured by a government like U.S. dollars deposited into a bank account.
"If you store cryptocurrency with a third-party company, and the company goes out of business or is hacked, the government has no obligation to step in and help get your money back."
The prices of cryptocurrencies can also be very volatile. The FTC warns: "The value of a cryptocurrency can vary rapidly, even changing by the hour. It depends on many factors, including supply and demand.
"An investment that's worth thousands of dollars today might be worth only hundreds tomorrow. And, if the value goes down, there's no guarantee it will go up again," the FTC says.
Users should also be aware of fees that may apply with cryptocurrency investments, such as trading, deposit and withdrawal fees. See the respective company websites for more information on fees.
Update 7/2/21: This article was updated with new information.