CNN Analyst Slams Donald Trump After Elijah Cummings Attack: 'Racists Believe He's a Racist'
CNN political analyst April Ryan called out President Donald Trump for insisting that he is not a racist, pointing out that "racists believe he's a racist" after the president unleashed an attack on Democratic Representative Elijah Cummings of Maryland and his city Baltimore over the weekend.
"He wants to get a certain part of America to vote for him. He wants to show a certain part of America that he's with them," Ryan, who is the Washington, D.C. bureau chief of Urban Radio Network, said during a panel discussion on CNN's "New Day" on Monday morning. "You know, he says he's not a racist but the racists believe he's a racist."
"For someone like me, a proud Baltimorey, born in Baltimore, still call that area home, it hurts," the journalist asserted. "It hurts because that's a city, an area that has so many different types of people. It's a community of survival and love and overcoming .... For this president to demean, to diminish, to discredit a community predominantly black, to say–to act as if it doesn't even belong to the United States ... he is the president of all America. He should not be doing this."
Ryan's comments came after Trump ranted Saturday about Cummings and Baltimore, more than half of which is included in Maryland's 7th district represented by the congressman. "Cumming [sic] District is a disgusting, rat and rodent infested mess. If he spent more time in Baltimore, maybe he could help clean up this very dangerous & filthy place," the president wrote. "No human being would want to live there," he added in a follow up tweet.
Cummings responded by pointing out that he actually returns to and resides in his district every evening after finishing his working in Washington, D.C., unlike many other members of Congress who live further from the capitol.
"Mr. President, I go home to my district daily. Each morning, I wake up, and I go and fight for my neighbors," the representative wrote. "It is my constitutional duty to conduct oversight of the Executive Branch. But, it is my moral duty to fight for my constituents."
The president's criticism of Cummings came after the House Oversight Committee, which the Maryland congressman chairs, voted to subpoena text messages and personal emails of top White House aides, including Trump's daughter Ivanka Trump and her husband Jared Kushner.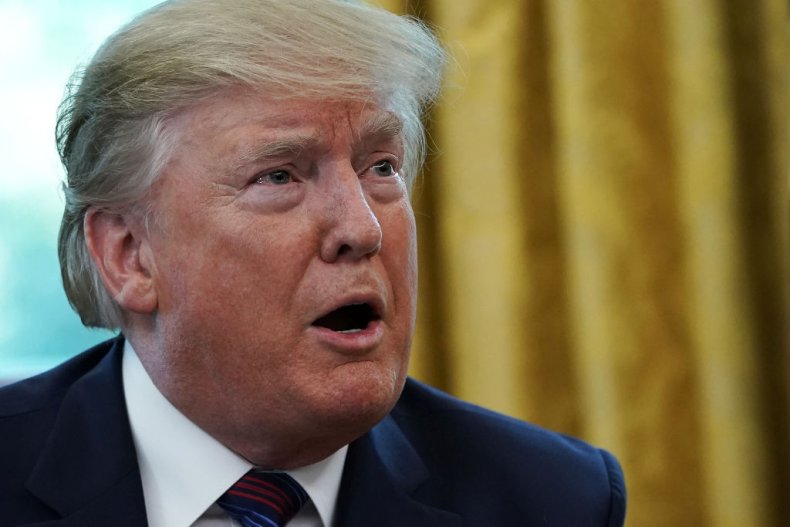 Leading Democrats and many commentators criticized the president's attack on Cummings and his district, which has a majority African-American population, as "racist" and "divisive." Speaker of the House Nancy Pelosi, the top Democrat lawmaker who represents California, slammed Trump's remarks, saying: "We all reject racist attacks against him [Cummings] and support his steadfast leadership."
As Ryan asserted on CNN, many white nationalists have seen Trump's election and his attacks on minorities as emboldening their movements. Following his inauguration in 2017, white nationalists staged a demonstration in Charlottesville, Virginia and chanted "Jews will not replace us. Blacks will not replace us. Immigrants will not replace us." After that rally led to the death of an anti-racism counter-demonstrator, Trump insisted that there were "very fine people" in the ranks of the white nationalists.