CNN Anchor Andy Scholes Apologizes for Saying 'Not Entirely Surprised' by Tiger Woods Car Crash
CNN sports reporter Andy Scholes has apologized for saying that he was "not entirely surprised" that golfer Tiger Woods was involved in a serious car crash on Tuesday.
Woods may have been lucky to escape with his life after a rollover car crash in Rancho Palos Verdes, California left him with two compound leg fractures and a shattered ankle, according to a report from The Los Angeles Times. Scholes apologized after making the controversial remarks about Woods during a CNN broadcast within hours of the crash, prompting scores of outraged comments to be directed his way on social media.
"Stunned I guess, but not entirely surprised by, you know, what we're seeing here," Scholes said during the segment when asked for his reaction to the accident by host Brianna Keilar. "Tiger, back in 2017, was found by police, pulled over to the side of the road. You know, asleep in his car. He had said he had taken a lot of painkillers at that time. Because, as well all know, Tiger has undergone a lot of surgeries over the years and painkillers have become a part of his life."
Woods was arrested in Jupiter, Florida in 2017 for driving under the influence of prescription drugs. Police also suspected that alcohol or drugs may have been a factor in Woods' single-car accident near his Florida home in 2009, although no supporting evidence was uncovered, according to The New York Post.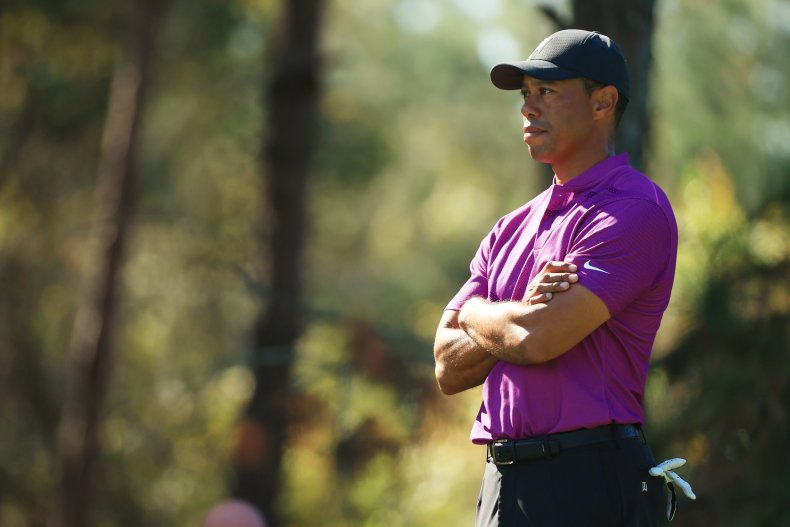 However, Los Angeles County law enforcement officials said that there is no evidence or indication that Woods was impaired at the time of Tuesday's accident, while noting that the single-car crash happened in an area with a "high frequency of accidents" with Woods traveling at a "relatively greater speed than normal." Scholes' speculation was quickly criticized on Twitter.
"This is just irresponsible journalism," tweeted Hemal Jhaveri, an editor for USA Today Sports. "We don't know anything yet. CNN needs to get some real sports reporters."
Scholes repeatedly apologized to Twitter users in response to the backlash shortly after the segment aired. He said that his remarks were "delivered poorly" to a Twitter user who asked him to "at least give [Woods] the benefit of the doubt that he's turned his life around and not on pain killers."
"Sorry didn't mean for it to come out that way," Scholes replied to more than a dozen other critical tweets.
Woods remains hospitalized following the accident, although none of his injuries are believed to be life-threatening. It is not yet clear what impact the accident may have on his professional golfing career, with the 45-year-old already likely in the last chapter of his time competing at the sport's highest level.
Newsweek reached out to Woods' company, TGR Ventures, for comment.