CNN Anchor Mocks Donald Trump for Using Fox News As a 'Temp Agency' After John Bolton Ousting
CNN anchor Alisyn Camerota mocked President Donald Trump following the ouster of National Security Advisor John Bolton, alleging that the commander-in-chief uses Fox News Channel as a "temp agency" to staff his administration.
"As we know, the president uses Fox TV as his temp agency," Camerota, who spent several years working for Fox News before joining CNN, said during a Wednesday morning segment of New Day discussing Bolton's Tuesday departure from the Trump administration.
Continuing, Camerota said Trump "sees someone who performs well on television, or he thinks they do, or they get his attention somehow" and then he brings them into his administration. She then listed several former Fox News personalities, who have gone on to serve the president. Bolton was previously a commentator on Fox News, but he also held prominent positions in the administrations of Presidents George W. Bush, George H.W. Bush and Ronald Reagan.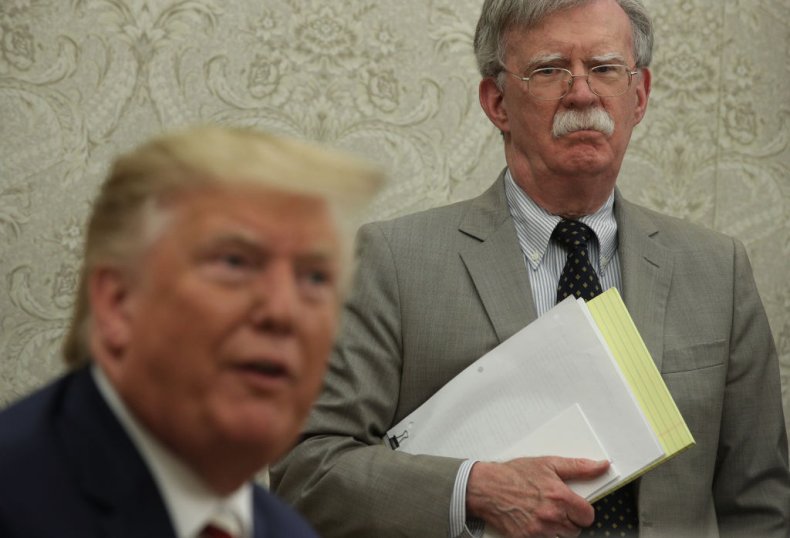 "I don't know what goes wrong when he [Trump] meets them officially, but it's perhaps not the best way to find your next cabinet," Camerota asserted.
Trump tweeted on Tuesday that Bolton had been fired, but the now former national security advisor quickly disputed that claim. He said that he had offered his resignation on Monday, but Trump had told him that they would discuss it the next day.
From the time of his appointment in April of last year, Bolton and the president appeared to clash over key foreign policy issues. Analysts have long viewed Bolton as a notorious Washington "hawk," preferring confrontation and a posture of strength over dialogue. He reportedly urged Trump to take harder-line stances against North Korea, Russia, the Taliban in Afghanistan and Iran.
Reactions to Bolton's firing have been mixed, with some welcoming his departure while at the same time warning against the high-turnover rate when it comes to those advising Trump's foreign policy.
"The firing of John Bolton presents an opportunity to reset relations with Iran," Susi Dennison, a senior fellow at the foreign policy think-tank the European Council on Foreign Relations, told Newsweek in an emailed statement. "For some time now, Europe has been calling for a softer and more conciliatory approach to Iranian nuclear disarmament," she pointed out.
Bolton reportedly was opposed to Trump's efforts to meet with Iranian President Hassan Rouhani to discuss tensions between the two nations face-to-face.
Democratic Senator Chris Murphy of Connecticut, who sits on the Senate Foreign Relations Committee, said in a statement that he wasn't a fan of Bolton but worried about the message being sent to the international community.
"We're now headed for our fourth national security advisor in less than three years. This revolving door of American leadership is devastating to our nation's security as our allies now turn to more stable nations –– like China and Russia –– as our foreign policy infrastructure falls apart," Murphy said. However, the senator added that Bolton had been the "wrong choice" for the position, arguing that now "fewer people [would be] whispering war chants in the president's ear."