How to Watch the Final Republican Debate in Las Vegas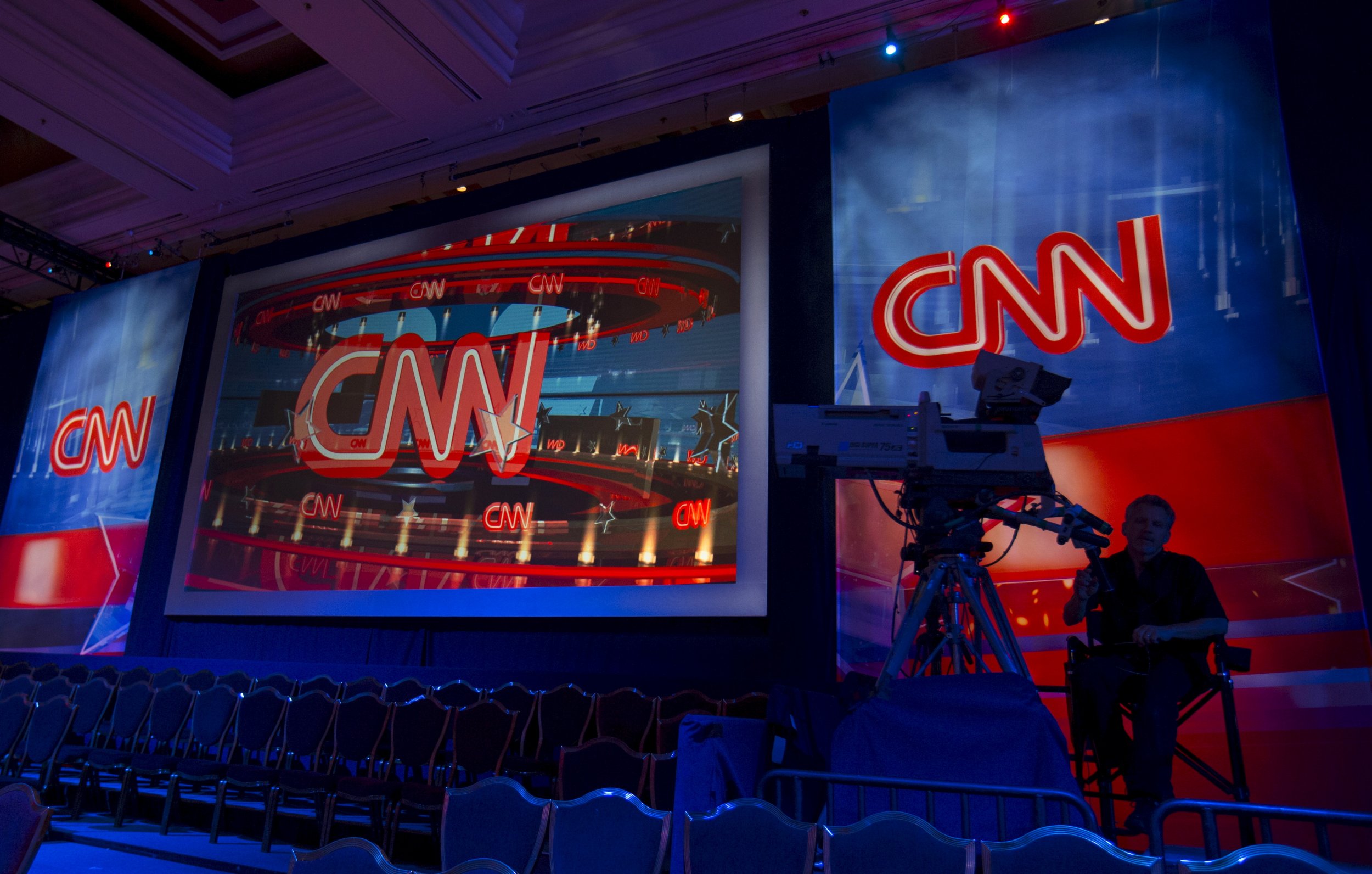 Updated | The field of Republican presidential hopefuls will gather on Tuesday at the Wynn hotel in Las Vegas for their final primary debates before the Iowa nominating caucuses in February.
As with previous events, there will be two debates: the "undercard," for lower-polling candidates, which will air at 6 p.m. ET, and the main event, for those topping the polls, which will air at 8:30 p.m. ET.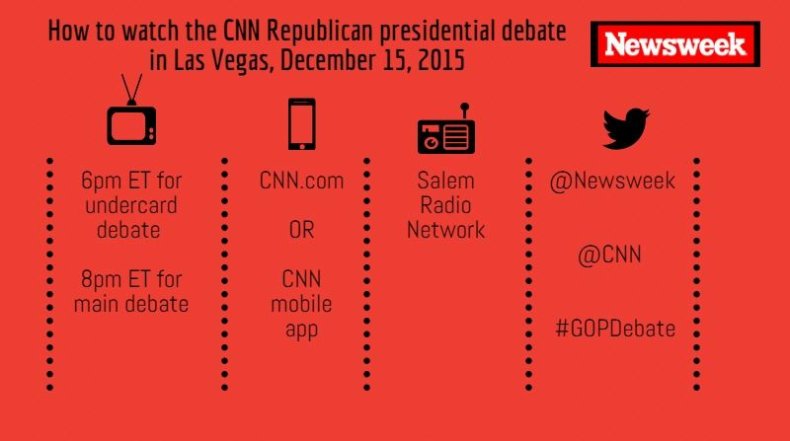 Participating in the undercard will be former Arkansas Governor Mike Huckabee, former Pennsylvania Senator Rick Santorum, former New York Governor George Pataki and South Carolina Senator Lindsey Graham.
In the main debate will be businessman Donald Trump, Texas Senator Ted Cruz, retired surgeon Ben Carson, Florida Senator Marco Rubio, former Florida Governor Jeb Bush, businesswoman Carly Fiorina, Ohio Governor John Kasich, Kentucky Senator Rand Paul and New Jersey Governor Chris Christie—who, because of a dip in the polls, was in the last debate's undercard event but is now back in the primetime slot.
In the wake of the attacks on Paris in November and the mass shooting in San Bernardino, California, earlier this month, viewers can certainly expect national security to dominate the conversation in Las Vegas. And, as usual, Donald Trump—who has courted controversy over his anti-Muslim comments—will be a key focus of attention.
Here's how to watch the debate: If you have cable, tune in to CNN at 8:30 p.m. ET, or 6 p.m. ET if you want to watch the undercard debate.
If you don't have a TV or don't get CNN, head to CNN.com, where the network is streaming the debate for free. And if you have a smartphone, you can also watch using the CNN app.
Additionally, Salem Radio Network will be broadcasting the debates. Local stations where listers can tune in can be found here.