Coins, Flour, Pepperoni and Aluminum Cans—The Pandemic's Biggest Shortages
The pandemic has caused shortages in personal protective equipment, such as masks and surgical gowns, and cleaning products, such as bleach and disinfectant wipes. However, the coronavirus pandemic is also behind a number of other shortages, including: coins, flour, and pepperoni.
Coins
During stay-at-home orders, people were spending less money, which resulted in fewer coins being in circulation.
Additionally, the production of coins slowed due to the U.S. Mint implementing health and safety procedures to protect its employees.
To help with the coin shortage, one Wisconsin man exchanged more than $5,000 worth of coins that he had been saving for more than 20 years.
Flour
The U.S. faced a flour shortage towards the end of March when it became clear that stay-at-home orders would be extended and people would be spending more time in their kitchens.
While the closures of restaurants meant that there remained plenty of wheat, the flour shortage was a result of a problem with distribution. As the demand for flour increased, suppliers struggled to produce the flour and get it to the shelves quickly enough to keep up.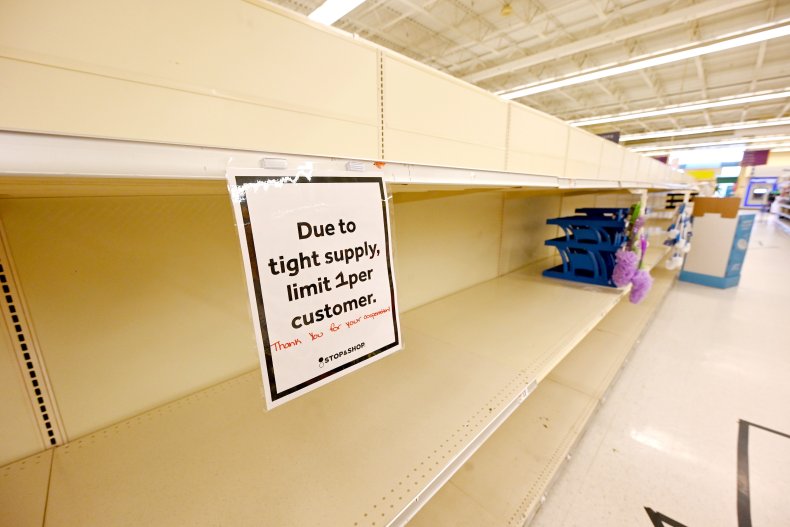 Aluminum cans
The pandemic has caused a shortage of aluminum cans, and as a result, beer. Over the past few months, as bars and restaurants were closed, breweries have needed more cans to store the beer that would typically be stored in kegs. In addition, people were buying more beer and soda to drink at home.
Companies had to wait longer and pay more to access aluminum cans, and in response to the shortage, some companies, including Coca-Cola, were prioritizing the production of their most popular drinks.
While major companies are no longer struggling with the shortage, many local breweries are still feeling the effects.
Pepperoni
The pandemic also brought about a shortage of America's favorite pizza topping: pepperoni. The U.S. suffered from a pepperoni shortage because there was an increase in take-out pizza orders as restaurants closed, combined with the slowing of pepperoni production.
Similarly to how major drinks companies are no longer suffering from the aluminum can shortage, huge pizza companies like Domino's and Papa Johns were unaffected by the shortage because their prices and quantities are determined in long-term contracts. Therefore, it was the local pizza restaurants that were struggling to buy pepperoni and facing higher prices.
Is there a canned pumpkin shortage?
The latest product consumers are struggling to get their hands on is canned pumpkin—which could be a problem with the holidays coming up.
However, while there may not be as many canned pumpkin tins on the store's shelves, there isn't a shortage. Instead, the rain delayed pumpkin planting which meant a later harvest and a delay in the pumpkin hitting the selves, farmers told Pittsburgh-based news website TribLive last week.
While it may be hard to come by canned pumpkin at the moment, it is expected that there will be plenty available in time for Halloween and Thanksgiving.