What Happened to Colby Ryan, Lori Vallow's Son and Where Is He Now?
At the forefront of Netflix's latest true crime hit, Sins of Our Mother is Lori Vallow's first child, Colby Ryan.
Across three episodes, Ryan shared his childhood experiences growing up with Lori Vallow and her fourth husband, Charles Vallow and the moment his life turned upside down when his younger siblings, Tylee Ryan and J.J. Vallow, were reported missing and later found dead.
Throughout Sins of Our Mother, Colby Ryan takes audiences through his childhood to his incredibly strained relationship with his mother Lori Vallow, who is currently awaiting trial in Idaho on charges of first-degree murder in connection with the deaths of her children, Tylee Ryan, 16, and J.J. Vallow, 7. Vallow's fifth husband, Chad Daybell is also facing first-degree murder charges in connection with the children's deaths. Both Daybell and Vallow have pleaded not guilty.
Newsweek has everything you need to know about Colby Ryan and where he is now.
What Happened To Colby Ryan?
In 2020, Colby Ryan's life took a turn of events he could not have foreseen.
He was born in 1996 to Lori Norene Cox and her second husband, William Lagioia in Travis County, Texas. His birth parents divorced in February 1998 and Lori would marry her third husband, Joseph Anthony Ryan Jr., with Colby taking his last name.
Together, Lori and Joseph Ryan had a daughter, Tylee Ryan, who was born in 2002.
In May 2020, Colby claimed in a conversation with Dateline he was sexually abused as a child by Lori Vallow's third husband and his stepfather, Joseph Ryan.
He also said Joseph Ryan was physically abusive. However, these claims have never been proven.
Colby also made the allegations in Sins of Our Mother. Joseph Ryan died in April 2018 of an apparent heart attack.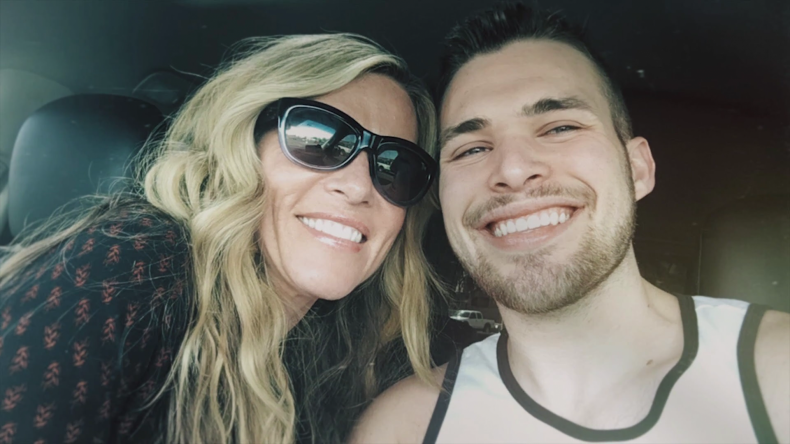 After Lori and Joseph Ryan divorced in 2005, she married Charles Vallow, who Colby Ryan saw as the ultimate father figure in his life. In February 2019, Charles Vallow filed for divorce, citing Lori Vallow had threatened to murder him if he got in the way of her preparations for Christ's second coming in July 2020.
Charles Vallow was shot and killed by Lori Vallow's brother Alex Cox, Colby Ryan's uncle on July 11, 2019. Cox claimed self-defense as seen in police bodycam footage in Sins of Our Mother.
At the time, Lori Vallow told family members that Charles Vallow died of a heart attack but they later found out he had been shot by Cox.
In November 2019, family members reported Tylee Ryan and J.J. Vallow missing after being unable to contact them for several months. In Sins of Our Mother, Colby Ryan recalls his last text conversation with Tylee Ryan and the feeling he knew something was wrong.
When police visited the home of Lori Vallow, Chad Daybell, and Alex Cox, they lied to the police about the children's whereabouts and even told investigators that J.J. Vallow was staying with a family friend in Arizona.
The last-known sighting of the pair was on September 8, 2019, at Yellowstone National Park in the company of Lori Vallow and Cox. As seen in Sins of Our Mother, there is photographic evidence of them being at the park.
Meanwhile, Daybell and Vallow had left Idaho for Kauai, Hawaii, and refused to disclose Tylee Ryan and J.J.'s whereabouts.
Vallow was arrested in February 2020 on felony charges of desertion and nonsupport of her dependent children after she failed to produce them.
Then, 10 months after Tylee Ryan and J.J. went missing, their remains were found buried in shallow graves in Daybell's backyard in Idaho on June 9, 2020.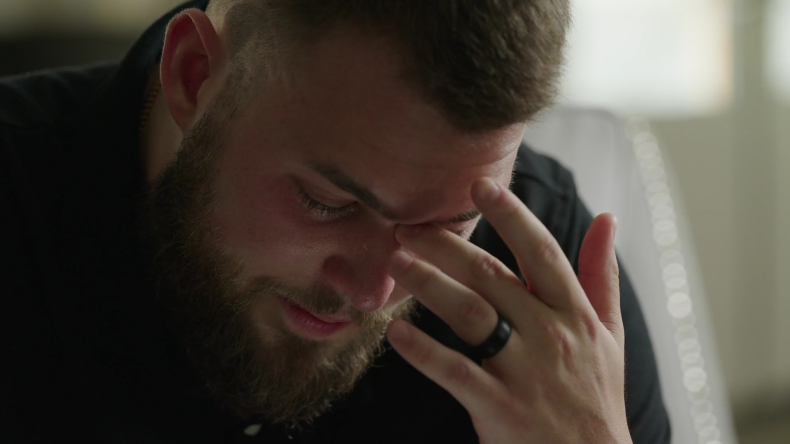 The police were led to the discovery by analyzing Cox's phone records, which had placed him at the location of the graves around the time the kids had disappeared.
Lori Vallow is also charged with conspiracy to commit murder in Arizona in connection with the death of her fourth husband, Charles Vallow. In September 2021, more than two years after Alex Cox killed Charles Vallow, the shooting was ruled a homicide.
Where is Colby Ryan Today?
As seen at the end of Sins of Our Mother, Colby Ryan, 26, is a father to two children.
In April 2022, he published his own book called The God Over Odds, about how his faith helped him deal with the truth of what happened to his family.
However, since filming on Sins of Our Mother concluded, Colby Ryan hit headlines for different reasons.
He was arrested in early September 2022 in Mesa, Arizona after being accused of rape by his estranged wife, according to a report from NBC News.
According to police documents obtained by The Arizona Republic, the pair began consensually kissing but when she said no to having sex, Colby Ryan did not stop and continued to touch her in a sexual manner, before raping her.
The next day she recorded a conversation between them where, according to the report, Ryan allegedly agreed that he raped the woman. Police said he allegedly made a similar admission to them upon arrest.
Colby Ryan was charged with two counts of sexual assault.
On September 13, 2022, one week before the release of Sins of Our Mother, the charges against him were dismissed.
They were dismissed without prejudice, meaning the charges can be filed again in the future.
Sins of Our Mother is streaming on Netflix now.