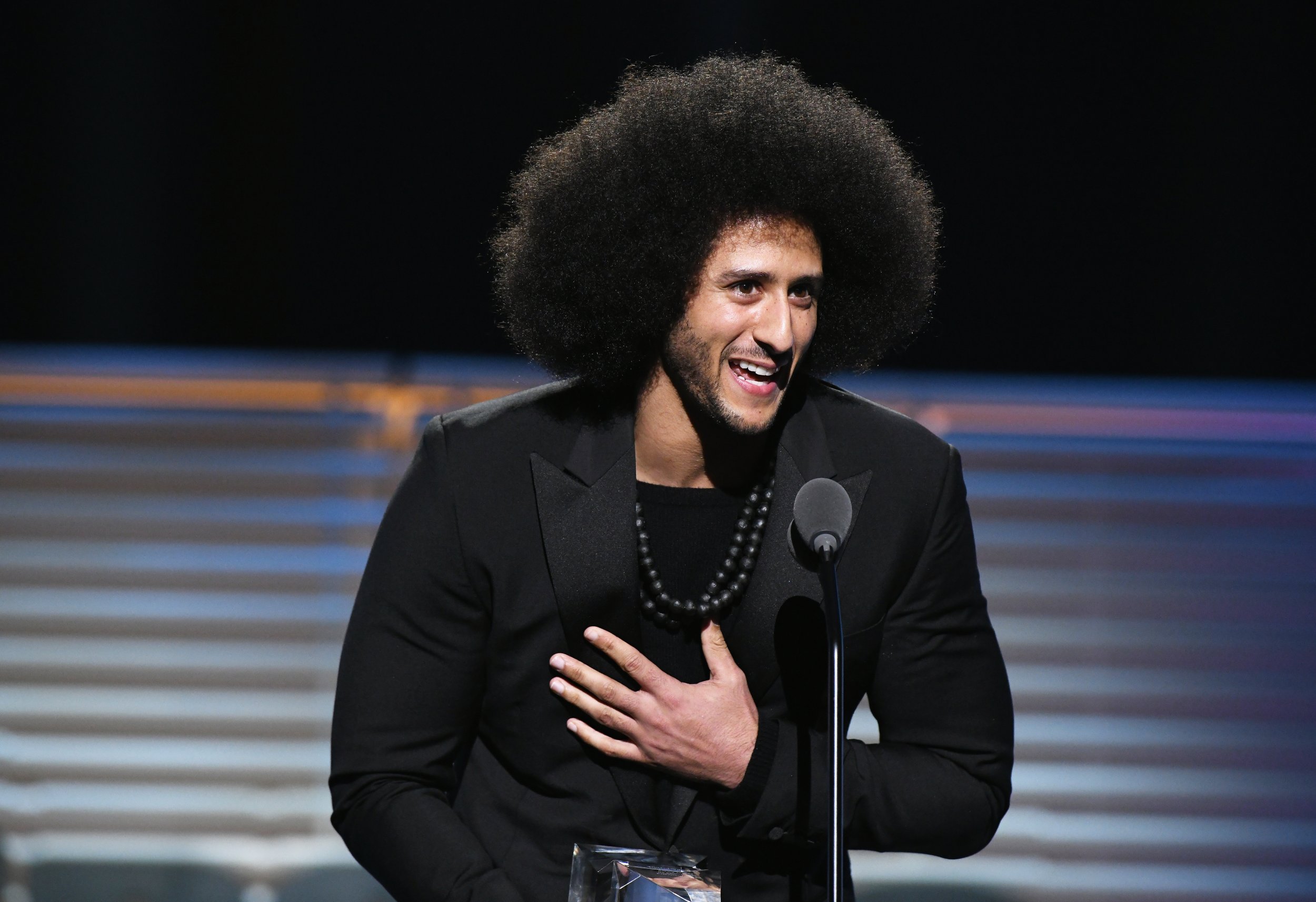 NFL commissioner Roger Goodell came under fire on Wednesday after suggesting Colin Kaepernick had not returned to the NFL because no team thought he would help them improve.
The quarterback has failed to find a team since becoming a free agent almost two years ago, when he opted out of his contract with the San Francisco 49ers. Kaepernick, who surged to popularity in 2016 when he began kneeling during the national anthem to protest against social and racial injustice, has put his protracted absence from the NFL down to his political beliefs.
Last year, the second-round pick of the 2011 draft filed a lawsuit against the 32 NFL owners accusing them of colluding to keep him out of the league. Speaking at his annual pre-Super Bowl press conference, Goodell returned on the topic and suggested it was up to the franchises to decide which players are on their rosters.
"Our clubs are the ones that make decisions on players that they wanna have on their roster," he explained. "They make that individually. They make that in the best interests of their team. I think if a team decides that Colin Kaepernick or any other player can help their team win, that's what they'll do."
Goodell's comments were widely panned on social media, particularly as in 2012 Kaepernick led the 49ers to their first appearance to the Super Bowl since 1994. Pro Football Hall of Famer Terrell Owens described Goodell's remark as a "flat out lie."
It is not the first time the NFL commissioner seemed to suggest Kaepernick's football abilities, rather than his political beliefs, were responsible for keeping the quarterback away from the NFL.
"[A]ll [teams] want to get better," Goodell said in June 2017, as per NBC.
"And if they see an opportunity to get better as a football team, they're going to do it. They're going to do whatever it takes to make their football team better. So those are football decisions. They're made all the time. I believe that if a football team feels that Colin Kaepernick, or any other player, is going to improve that team, they're going to do it."
However, only a few months later, Baltimore Ravens owner Steve Bisciotti admitted Kaepernick had been ostracized by the league because of his protests, which have drawn the ire of President Donald Trump and of a number of conservative commentators.
Bisciotti revealed the Ravens had flirted with the idea of adding the quarterback to their roster but ultimately decided against it, suggesting it "might hurt" their brand.
"Quantify hurting the brand," Bisciotti told the Ravens website in July 2017. "I know that we're going to upset some people, and I know that we're going to make people happy that we stood up for somebody that has the right to do what he did. Non-violent protesting is something that we have all embraced. I don't like the way he did it."
In August last year, it was announced Kaepernick's grievance against the league will go to trial after the NFL failed to get the lawsuit dismissed. The former University of Nevada student isn't the only player to have taken legal actions against the NFL, as his former teammate Eric Reid also filed a similar grievance against the league.
Reid was one of the first players to join Kaepernick's protests and became a free agent at the end of the 2017-18 season, before signing for the Carolina Panthers in September last year.
About the writer
Dan Cancian is currently a reporter for Newsweek based in London, England. Prior to joining Newsweek in January 2018, he was a news and business reporter at International Business Times UK. Dan has also written for The Guardian and The Observer.