Colin Kaepernick: San Francisco 49er Reveals Death Threats Followed His Race Protest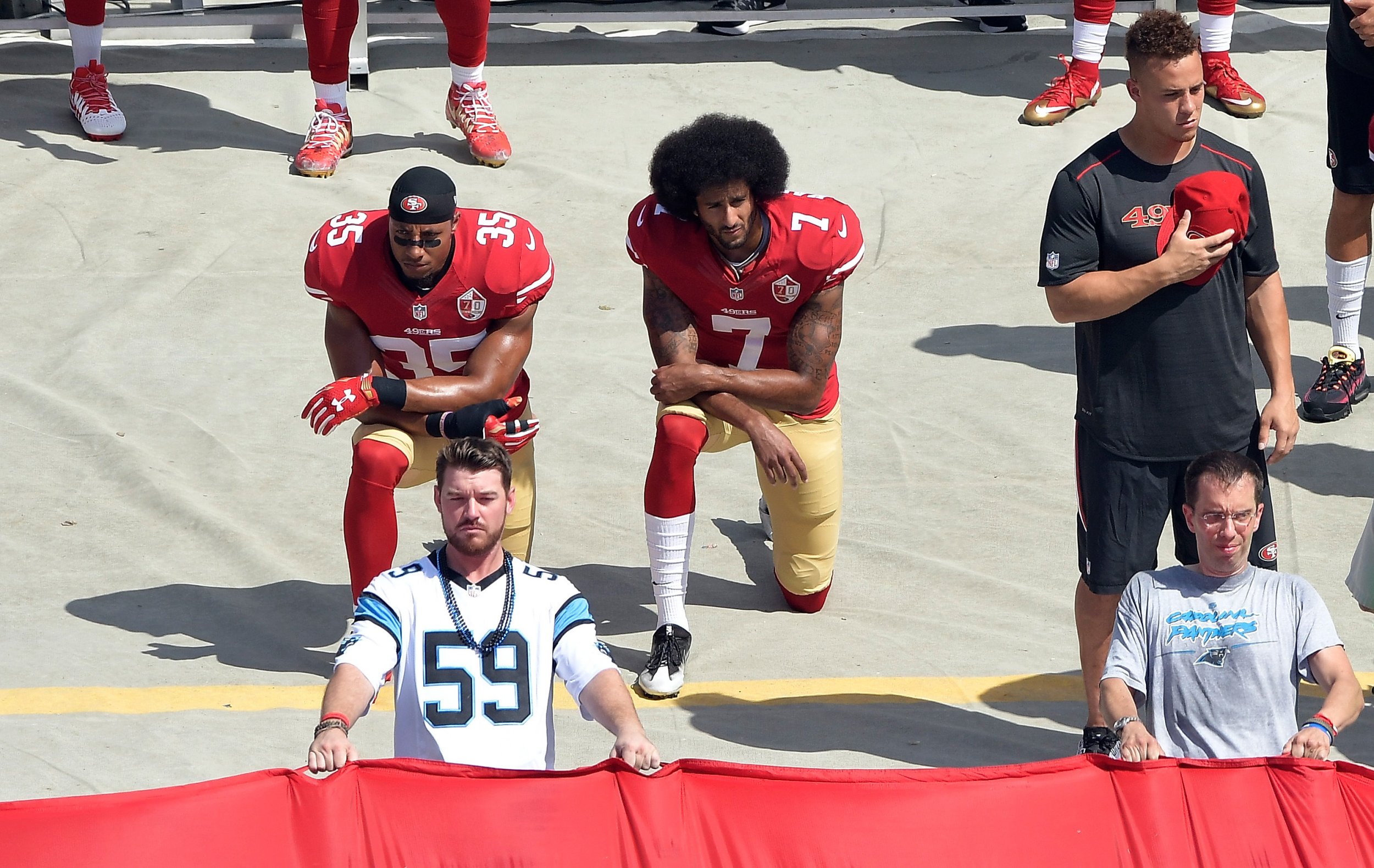 Colin Kaepernick has revealed he has received death threats since he began kneeling during the US national anthem.
The San Francisco 49ers quarterback began kneeling before a game against the Green Bay Packers in the pre-session, and has continued doing that through the first weeks of the regular season, in protest at the spate of deaths of black Americans at the hands of police.
Tuesday, Kaepernick discussed the reaction to his gesture and said threats had been made on his life.
Kaepernick, 28, told reporters, including the San Francisco Chronicle, that threats had come from a "couple of different avenues."
"To me, if something like that were to happen, you've proved my point," Kaepernick said. "And it will be loud and clear for everyone why it happened. And that would move this movement forward at a greater speed than what it is even now.
"Granted, I don't want that to happen. But that's the (reality) of what can happen. And I knew there were other things that came along with this when I first stood up and spoke about it. So it's not something I haven't thought about."
Kaepernick's latest protest came Sunday before the 49ers' loss to the Carolina Panthers at Bank of America Stadium in Charlotte, and two days after Terence Crutcher, a 40-year-old unarmed black man, was shot dead by a policewoman in Tulsa, Oklahoma.