Protest Planned in New York City in Solidarity with Minneapolis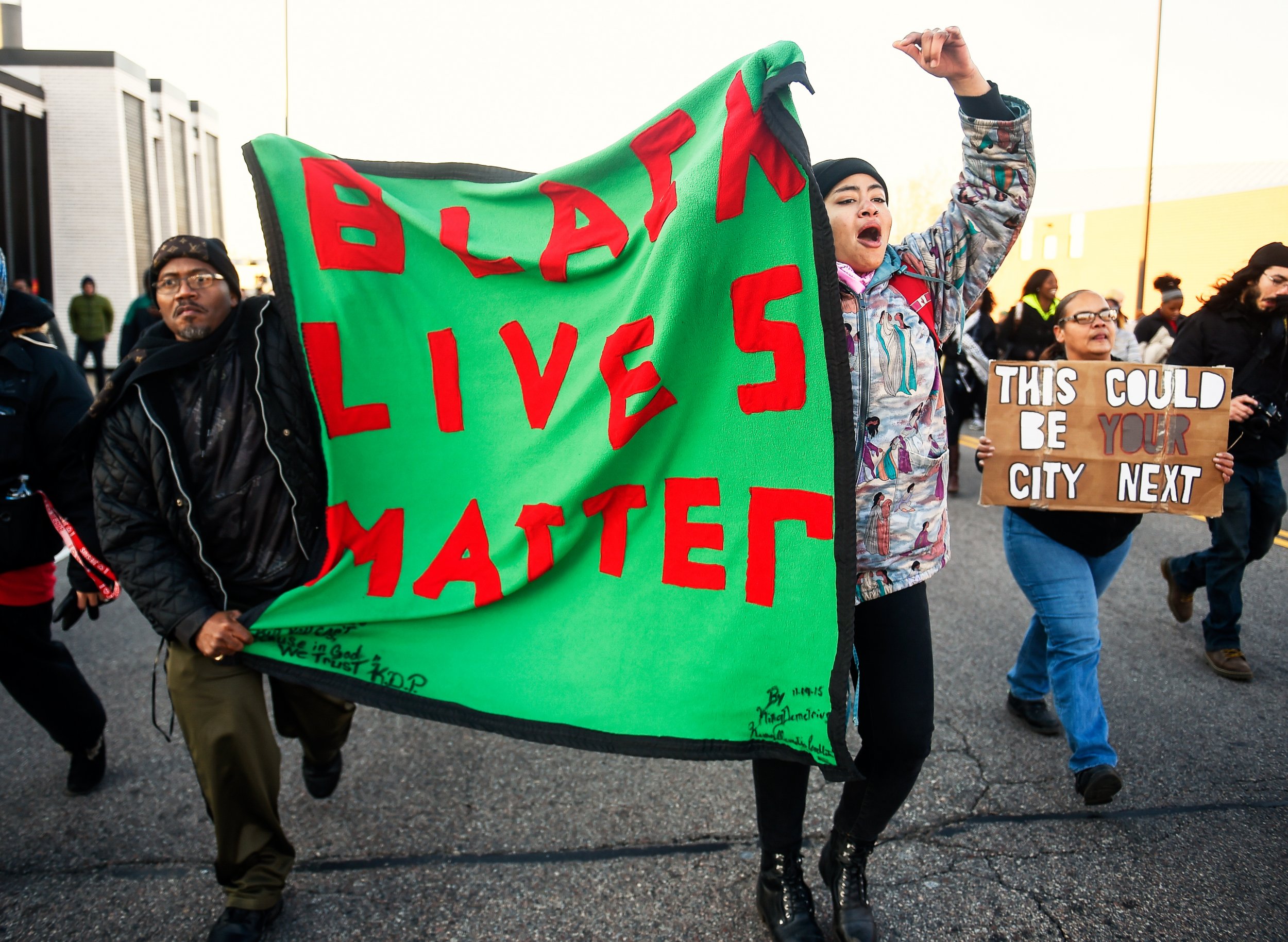 New York City protesters plan to gather on Wednesday evening in Washington Square Park in solidarity with Black Lives Matters protesters in Minneapolis.
"This is an emergency action for Minneapolis and the white supremacists that shot at the Black Lives Matter protesters," Arminta Jeffryes, one of the organizers, tells Newsweek. "We will be including Laquan McDonald into our speakers and rally."
Five people were shot on Monday evening in Minneapolis during a Black Lives Matter protest held in honor of Jamar Clark, a 24-year-old black man shot and killed by police. Three men were arrested in connection with the shooting.
McDonald, a black teenager, was shot by a Chicago police officer in 2014. A video recording of Officer Jason Van Dyke shooting McDonald was made public on Tuesday after the officer was charged with first-degree murder. Five people were arrested during protests in Chicago held in honor of McDonald.
Faith leaders, community organizers and activists in New York City will speak about both incidents and more generally about police brutality. At least 1,500 people are expected to attend, Jeffryes says.
After a series of speeches in Washington Square Park, protesters will march throughout the city. An end location for the march has not been set. When asked if the New York Police Department was made aware of the rally and march, Jeffryes replied: "Not at all, we don't communicate with terrorists." Contacted by Newsweek, the NYPD confirmed it was aware of the protest and would have "adequate detail of officers in place."
During similar protests in the past, the NYPD has arrested demonstrators for marching in the streets. Though a bail fund has not been set up, members of the National Lawyers Guild will attend Wednesday's protest and will be available in the event protesters are arrested.
"Our goal is to basically say that we stand with Minneapolis, we stand with all of Black Lives Matter protesters all around this country," Jeffryes concludes. "We are not afraid."