There Were More Than 500 Cologne New Year Attacks, Say Police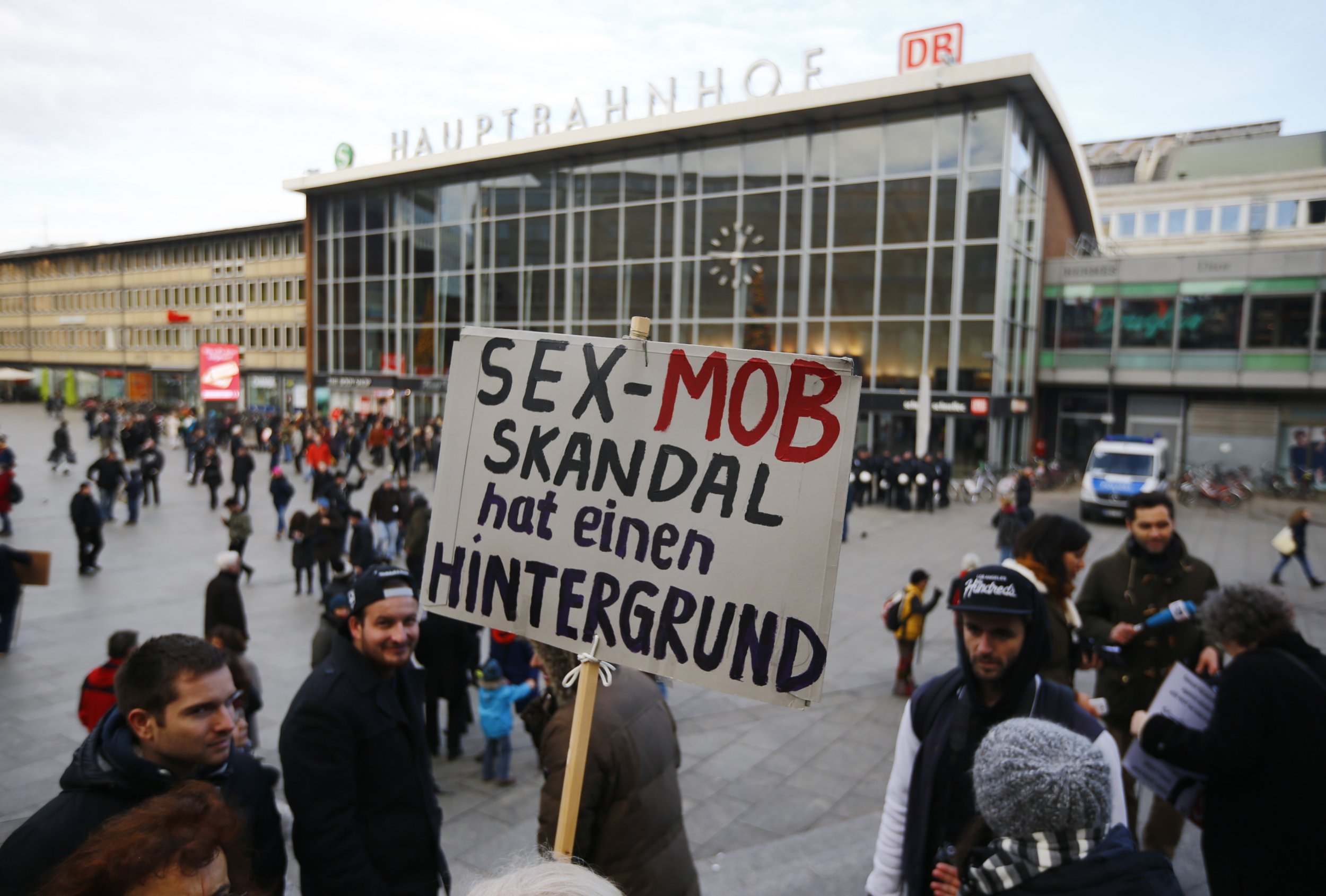 More than 500 attacks were committed during New Year celebrations in Cologne, according to German authorities, the BBC reported.
Cologne police said that 516 attacks have now been reported, 40 percent of which were related to sexual assault. The figure is a sharp increase from the 379 cases reported by police on Saturday. Around 1,000 men were reportedly involved in the attacks and many of the attackers were of Arab or North African origin, according to police.
The attacks have prompted anti-immigration demonstrations in Cologne and led to Chancellor Angela Merkel hardening her stance against migrants and refugees, promising on Saturday that Germany would deport foreign criminals and reduce the number of migrants it accepts over time. Cologne police chief Wolfgang Albers was relieved of his duties in the wake of the attacks.
German authorities are now investigating whether the attacks in Cologne were coordinated with similar incidents in other cities across the country. Attackers also reportedly struck during New Year's celebrations in Hamburg and Stuttgart, the BBC reported.
German Justice Minister Heiko Maas said he believed the Cologne attacks were planned in advance, in an interview with German newspaper Bild am Sonntag. "My suspicion is that this specific date was picked and a certain number of people expected," he said. "This would again add another dimension [to the crimes]."
According to authorities, the 1,000 or so attackers gathered at Cologne's central train station on December 31, 2015, before dividing into small groups, molesting and robbing women. Several women in Cologne reported to police that they had been raped.
Some 1.1 million refugees arrived in Germany in 2015, according to the International Organization of Migration, with the majority coming from Syria.