Stimulus Check Update: Governor Wants to Fast Track Payments
While no federal legislation has been passed to provide Americans with a fourth stimulus check, one Democratic governor recently announced legislation that will fast track a payment to all eligible state residents.
On Monday, Colorado Governor Jared Polis and the state's Legislature proposed the Colorado Cashback program, which will provide eligible residents with a $400 payment this summer.
The announcement by Polis comes amid a rise in inflation across the U.S., with a report from the Labor Department showing that inflation increased to 8.5 percent in March compared to the previous year, which is the highest increase in over 40 years.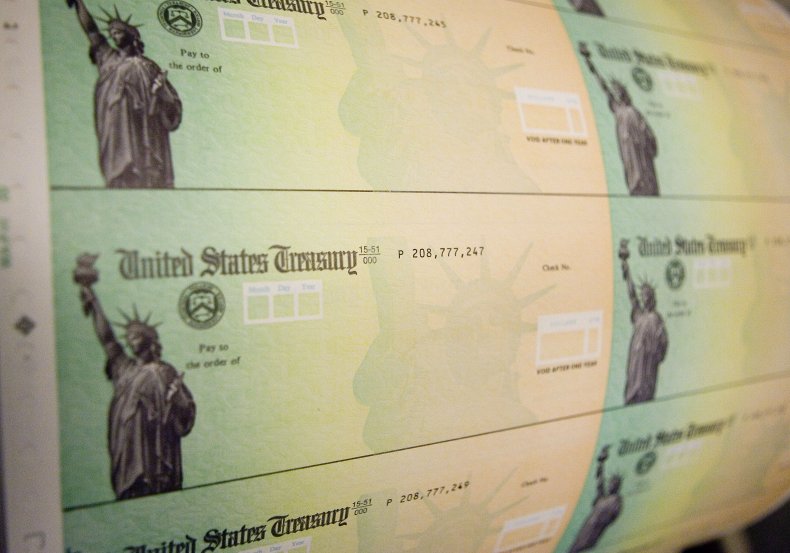 "People are paying more for everyday items like gas, groceries, and rent through no fault of their own," Polis said in a statement on Monday. "Instead of the government sitting on money that Coloradans earned, we want to give everyone cash back as quickly and easily as possible to provide immediate relief and empower people to do what they want to with their money."
According to the announcement, the state will be providing eligible residents with tax rebate checks once they file their 2021 state tax returns by May 31.
"The Colorado Cashback will provide a flat amount of $400 for a single filer or $800 for a joint filer. The proposal being introduced at the legislature will give immediate relief to Coloradans, providing tax refunds by September 15 of this year, instead of the Spring of 2023," the statement from Polis' office said. "All eligible Colorado income tax filers will receive their rebate directly in the mail in August or September."
In the announcement, Polis cited the "impacts of inflation and the cost of living" as reasons for the tax rebate program.
Colorado's Majority Leader Daneya Esgar applauded the Cashback program, saying, "Refunding $400 or $800 now to every taxpayer in our state will immediately help workers and middle class families who are feeling the rising costs of everyday items."
Esgar continued, "People are working harder and harder to earn enough money to pay for what they need. We recognize this, and we are taking action by making our tax code more fair. Putting your money back in your pocket will help all areas of the state, including rural Colorado, and those communities who are still struggling to recover."
In addition to Colorado, several other states have moved to provide residents with additional economic payments. Governors in Georgia, New Mexico, Indiana, Idaho and New Jersey have approved legislation providing eligible residents with more money after they filed their tax returns.
Newsweek reached out to Polis' office for comment.