Colorado Contest Shows How Ted Cruz Fights for Every Delegate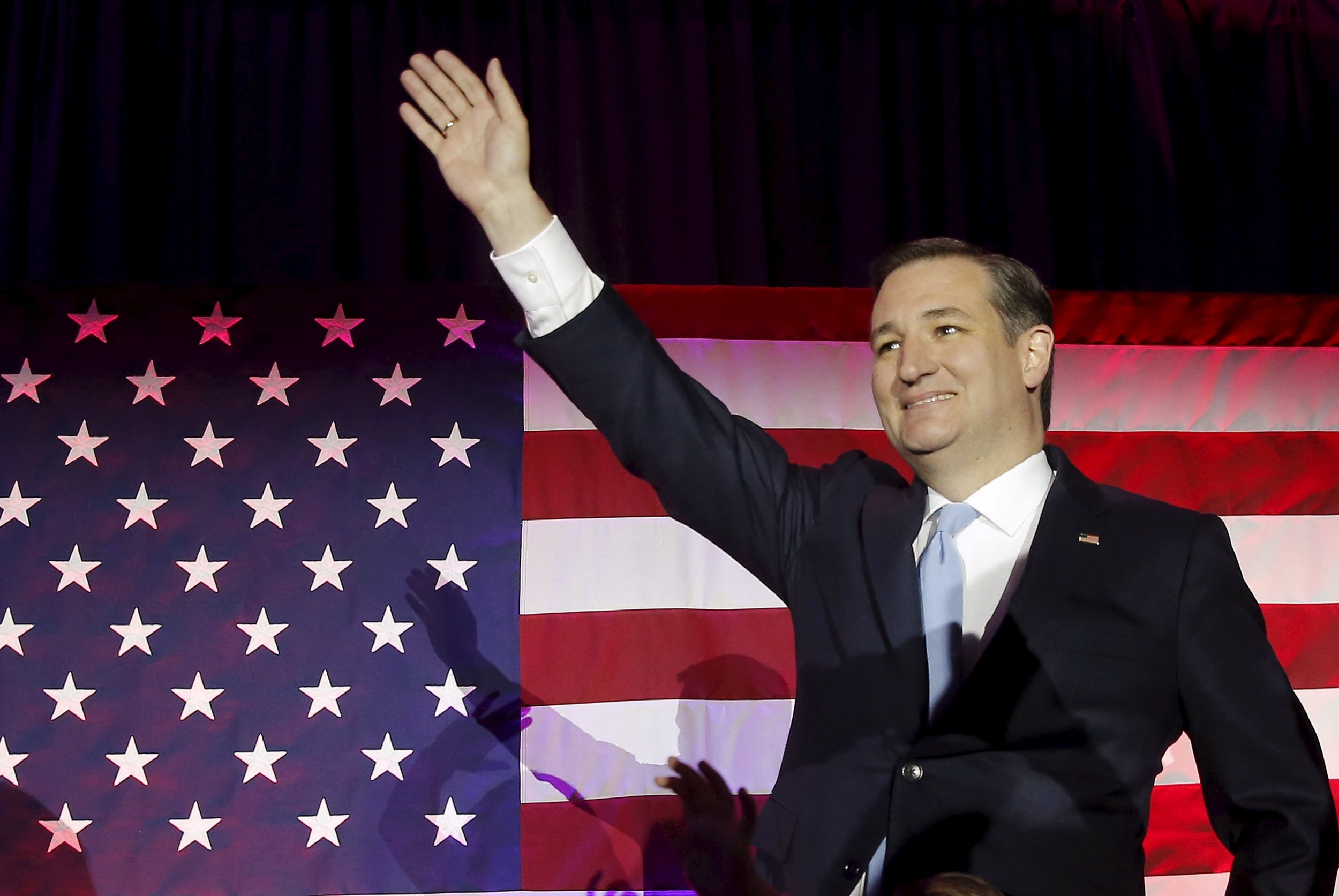 Ted Cruz is surfacing as the favorite to win in Colorado this weekend, as Republicans partake in the congressional district and state conventions through Saturday—a contest that previews the delegate-by-delegate fighting likely to determine the party's nominee.
Some states, including Colorado and North Dakota, decided not to hold presidential primaries or caucuses this year. As a result, most of their delegates will attend the Republican National Convention in Cleveland on July 18 unbound to a candidate. There, the party's presidential nominee will be chosen, but only after a bitter post-primary battle where each side must prove its mettle in swaying individual delegates—a battle suited to Cruz's superior organization and unrivaled ability to outwork his opponents.
Colorado's process of choosing delegates, who will attend the summer convention, began two months ago at the precinct and county levels. The final slate of delegates will be determined Friday at congressional district meetings and on Saturday at the state convention.
Colorado offers the Republicans 37 delegates, and 19 bound delegates are needed to claim victory in the Centennial State. The breakdown is as follows: Republicans award three delegates to each of the seven congressional districts and another 13 at the state convention. The three remaining delegates are unbound party leaders.
Cruz so far has won seven bound delegates and two unpledged delegates who declared support for his campaign, state GOP Chairman Steve House told The Denver Post. Another 12 will be elected Friday, followed by 13 Saturday.
The delegate count shows Cruz emerging over Republican front-runner Donald Trump. The Texas senator is fresh off his victory Tuesday night in the Wisconsin primary, a win he called a "turning point" in the presidential race.
In his Wisconsin victory speech, instead of focusing on beating the New York billionaire for the Republican nomination, he geared most of his comments at prevailing over Democratic front-runner Hillary Clinton in the general election.
Cruz will speak Saturday at the party convention in Colorado Springs. But Trump has decided not to attend. Instead, investing little in Colorado, Trump will remain in delegate-rich New York ahead of its April 19 primary. Ohio Governor John Kasich won't appear in Colorado but sent a surrogate on his behalf.
Cruz's win earlier this week slowed Trump's momentum toward scoring the 1,237 delegates needed to secure the Republican nomination. If a candidate collects the needed delegates, he will secure the nomination, and there won't be a contested convention. But it increasingly looks as if none of the GOP candidates will clinch the delegate count ahead of the July convention.
Republicans in Michigan also are meeting this weekend for their party's state convention. Trump won 25 delegates and Cruz and Kasich each earned 17 at the state's primary on March 8. Republicans are meeting Friday and Saturday in Lansing to select delegates to the convention.
After this weekend, the next contest for the Republicans will be the primaries in New York and then in Connecticut, Delaware, Maryland, Pennsylvania and Rhode Island on April 26.
In the Democratic race, Bernie Sanders beat front-runner Hillary Clinton in six of the last seven primary contests. Democrats in Wyoming will caucus Saturday. The two candidates, who both are focused heavily on the crucial New York primary, will face off in a debate on April 14.